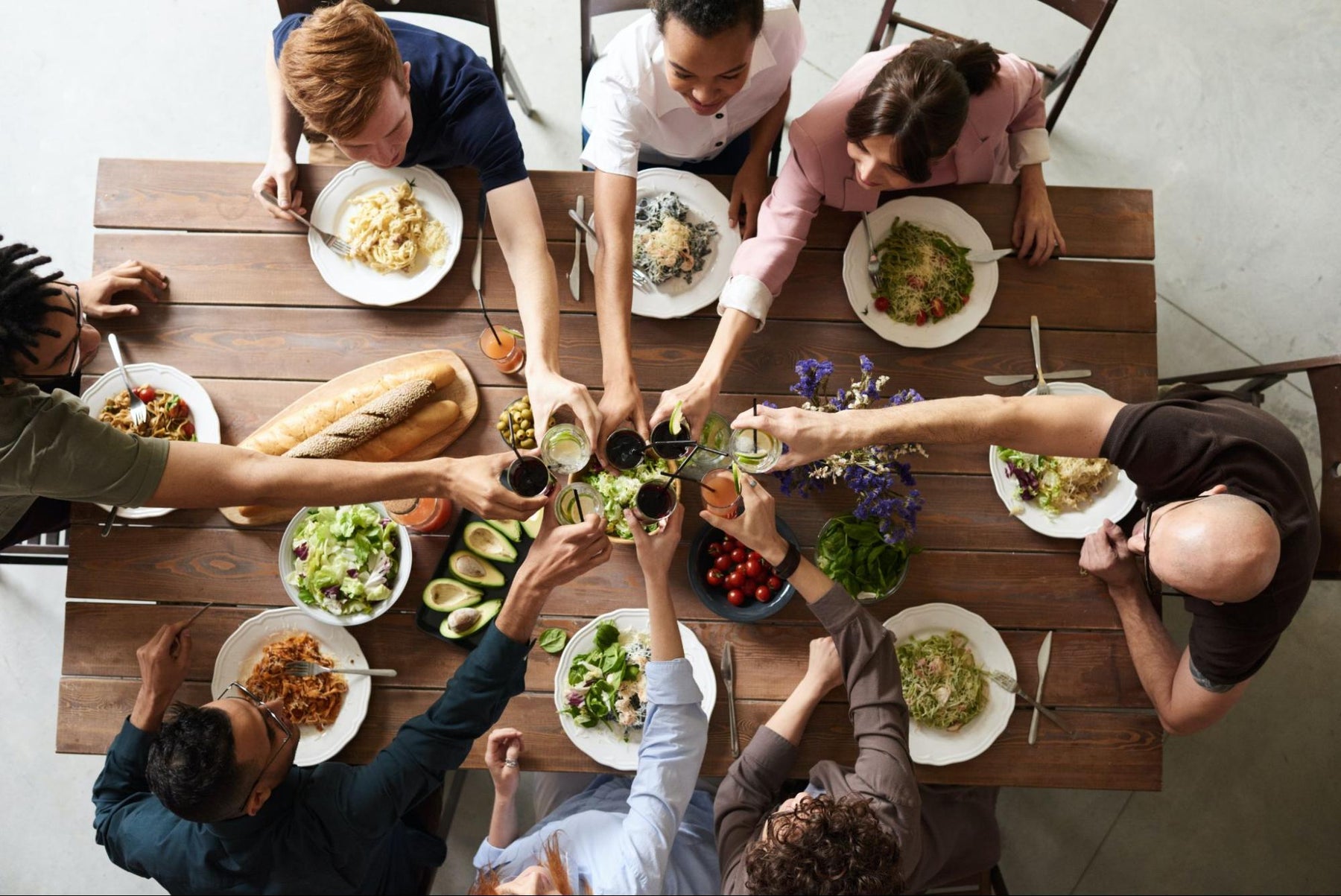 Ways to Decorate Your Home for Thanksgiving
It's that time of the year when families and friends gather to make more memories. Thanksgiving is a special occasion where families fly from miles away just to enjoy one sumptuous dinner with people they love. 
Refreshing your home during thanksgiving is essential. To you to make it cozy and inviting for your special guests. There are several ways to decorate your home for thanksgiving. If you want your time with your family and friends to feel more special, here are some of the tasteful ways to revamp your home:
Simple Design Tips for Thanksgiving
Autumn Warmth
Autumn is all about warmth, neutral palettes, and raw wood finishes. It exudes the sense of a comfortable, cozy home. If you want your guests to feel welcome in your beautiful abode, embellish your space with warm lighting, natural hues, and wooden accents. Earthy tones are timeless colors that can easily be paired with any striking palette. By simply integrating a few touches of wood, a preferred bold accent color, and some earthy hues, your home will make your family and friends warm on the inside.
Go for a Maximalist Style
Embrace your bold, maximalist style by dressing your home with exquisite colors, intricate, eye-catching patterns, and some colored utensils. You can also mix and match your flower arrangement with some purple flowers and orange tones. Splashes of red, turquoise and natural green hues can help balance your overall design. Going for a maximalist look requires a good eye for harmony in contrasting and equally bold design elements. Hence, sticking to your color scheme while playing around with patterns is crucial.
Go Chic with Subtle Accents
You need not have to go full blast and make a complete home makeover. A few chic touches and some subtle accents that exhibit the Thanksgiving spirit can remake the whole ambiance of your space. An understated look gives more room for a more intimate and personalized atmosphere. Small updates on your decor will create a subtle holiday ambiance, however impactful. So you can go for harvest-inspired hues such as cranberry accents, purple flowers, and some exquisite candlesticks, and your Thanksgiving dinner will feel more special.
Go for Al Fresco Dining
Al Fresco dining is a perfect setting for a large group. Also, bringing your Thanksgiving dinner outdoors gives your family and friends a breezy place to catch up and enjoy the wine and the spectacular beauty of the night sky. It is inspiring. Add a dash of soul-warming outdoor lights and a few touches of candles and autumn colors to inject a sense of mood close to nature.
Tasteful Contrast of Copper and Dried Flowers
If you want your table setting to gleam but balanced with a rustic subtlety, the fusion of copper wares and dried flowers will create a high-end, modest appeal. Brass candlesticks, a traditional table runner, and some dried flowers render a festive, heart-warming ambiance. Top it off with fresh produce and aromatic eucalyptus leaves, and your Thanksgiving dinner will be memorable. 
Opt for a Neutral Chic
A monochromatic makeover will create a breezy, spacious atmosphere. A neutral-chic scheme is easy to pull off yet exudes a beautiful sense of sophistication and luxury. A mix of gray dishes, white lines, elegant flowers with warm colors, and silverware renders a simple, opulent look.
A Modern Farmhouse Style
Dress your home with terracotta planters, dried flowers, plaid table runners, and some wooden dishes; your families and friends will instantly feel at home. You can also add seasonal holiday items to spice it up with striking warm hues and little farmhouse details to bring the holiday spirit to your humble abode. 
Muted Candlelight Dinner
Lighting plays a huge part when setting an evening mood. Candles are one of the best ways to render a soul-warming ambiance to your space. You envelop your dining room with some variations of candles and a few rustic touches, and you will have an unforgettable, intimate Thanksgiving meal with your family and friends. Create a warm diffused light by illuminating your dark corners with subtle luminescence to set a cozy evening mood.
Make Room for Kids' Table
It is inevitable that there will be kids during your Thanksgiving dinner. Hence, it is essential to set up the perfect dining table for kids. It is important to include the kids in your design to give them a chance to appreciate and enjoy the holiday. Present a kids' table with kid-size silverware and dishes, a small turkey, and some treats. Pick a tablecloth that can endure spills in an aesthetically appealing manner. Kids would love their table to be as beautiful as the one for adults.
Blend in Some Faux Flowers and Silverware
A dash of faux flowers and silverware already exhibits a heart-warming holiday spirit. It is far less expensive than buying fresh flowers while displaying the same tasteful style. You can go crazy with your lush centerpiece, some candles, and glass pumpkins, and you will have a space full of expressive elements that make the night extra special.
Accent with Seasonal Pillow Covers
Revamp your living room by taking out your special occasional pillows that flaunt a unique facade. If you want to go for minimalist decor, seasonal pillowcases can refresh your space with a splash of holiday patterns and palettes. 
Revamp Your Entrance
What's more effective in setting the mood right than dressing your entrance? If you want to set the mood right at your doorstep, your entryway must already exhibit the spirit of the holiday. A few lighting touches, such as wall lamps, will give your entryway an instant homey, welcoming look. 
Go for Warm Lighting
Warm lighting is what the season is all about. Soul-warming feeling and cozy atmosphere are what make the holiday feel intimate. You can embellish your space with warm lights and a few combinations of cool whites, creating a warm, safe feeling for your family and friends.
Play some instrumental music, light up some aromatic scented candles and decorate a few corners with some flowers, and your home will breathe in a new light.
Bohemian Home Decor is an online furniture store. We are advocates of good design that adds comfort and beauty to households. We sell various home decor, furniture, and seasonal items to provide our customers with a complete and secure online shopping experience. 
Bohemian Home Decor ensures safe transactions and quick delivery service. Our boutique-like customer service provides our customers with a one-on-one experience to guide them through the online buying process.