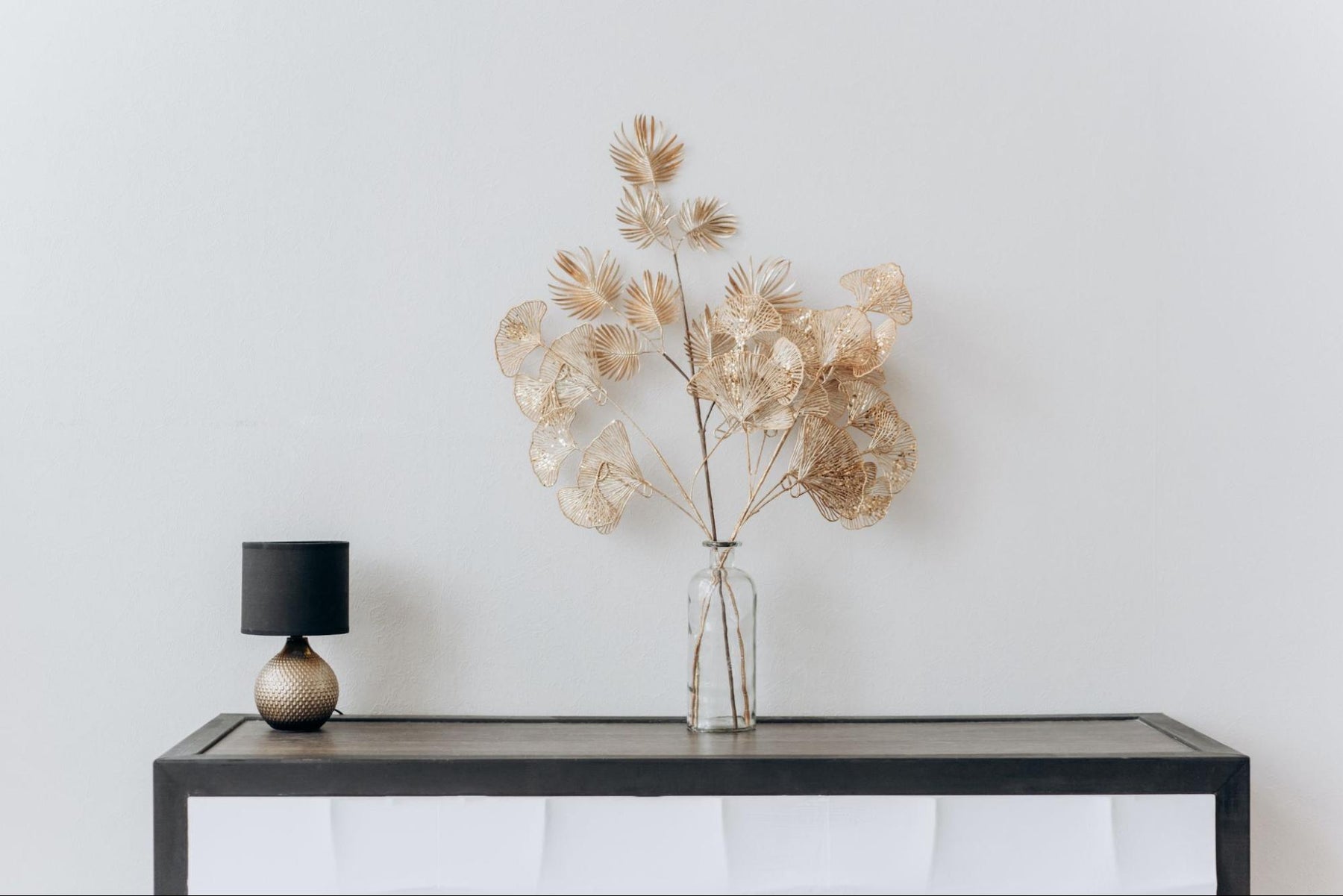 Top Picks: Stunning Lighting Fixtures
Lighting is an essential element in a space. It gives the space soul. The right mix of warm and cool lighting can render a room filled with heart-warming silhouettes. It can elevate the atmosphere of the space with a flair of comforting luminescence. 
Bohemian Home Decor curates the most exquisite lighting fixtures that will light up your home with a luscious, rich glow. The good news, a few pieces are on sale, here are our top picks:
Heart-Warming Lighting Decor That Will Light Up Your Life
Declare Pendant Lamp 
The Declare Kitchen Island Pendant Light will decorate your space with a radical glow and unconventional lighting design. It will be an amazing statement piece that can captivate the gaze of your family and friends. It is rendered in rich, opulent hues of black and gold.
The Declare Kitchen Pendant Light will illuminate your space with a soulful luminescence that can transform your bland interiors with layers of comforting, enthralling glow. It has a sleek, pristine form that will add depth and vivid figurative details to your space.
Holloway Table Lamp
The Holloway Table Lamp stands are luxe Mid-century ball table lamp with modern edges. The smokey texture of the translucent shade emanates a dramatic glow, while the gold brass base rendered in rich tones that adds a touch of opulent magic. It will light up your space with layers of muted glow and comforting luminescence.
The Holloway Table Lamp will beautifully light up Mid-century luxury spaces. It will illuminate your bedside with a cunning atmosphere that can help you relax in peace. It is a whimsical table lamp that can help better your sleep and induce a soul-warming ambiance.

Astrid Bowl-Shaped Bamboo Pendant Lamp
The Astrid Bamboo Pendant Lamp's sculptural essence exhibits the alchemy of contrasting yet complimenting figures. It is rendered in neutral luscious palettes that bring harmony to the design. Its refined edges and sleek forms will add a distinctive modern style to your space.
The Astrid Bamboo hanging light will illuminate your space with a radiant warm glow that can turn your mood upside down. It will bring a comforting atmosphere with a tinge of luxury. It showcases a dramatic geometrical appeal that will elevate the character of your modern interiors.
Dimple Table Lamp
The Dimple Table Lamp, rendered in fiery copper rose gold, has a luscious facade that can create a sensual and warm atmosphere. The magnetizing satin-finished copper base attracts attention while adding a dramatic visual impact to your space. It will illuminate your abode with inviting warmth and a comforting ambiance.
The Dimple Lamps Stands will dwell magnificently in boho-chic home interiors. It is a bold piece of colorful table lamp for bold spaces. Its exquisite character radiates a trendy and edgy style with an iconic burning palette. It is a bubble glass table lamp that will add a theatrical appeal to your extravagant abode.

Venice Arc Table Lamp
The Venice Arc Table Lamp has a classic arc table lamp charm. The beautiful spherical white shade combined with the undulating gold lines and ebonized marble highlight a palatial image. The transpiring combination of diverse forms and shapes is harmonized by the luxurious neutral colors it bears.
The Venice Arc Table Light is a cunning piece of 70s table lamp that will add a touch of classic charisma to your space. It will illuminate your milieu with a trendy yet soul-warming glow. It will decorate exquisitely little dark corners that need a fresh character.
Bohemian Home Decor celebrates luxurious pieces made with pristine structure and design. We handpick furniture pieces and seasonal decor that will create a special haven for you and your family. We are an online furniture store that delivers a boutique-like online shopping experience. We want every customer to feel the ease and convenience when exploring our website. Bohemian Home Decor brings your package to your doorstep quickly and in perfect condition.