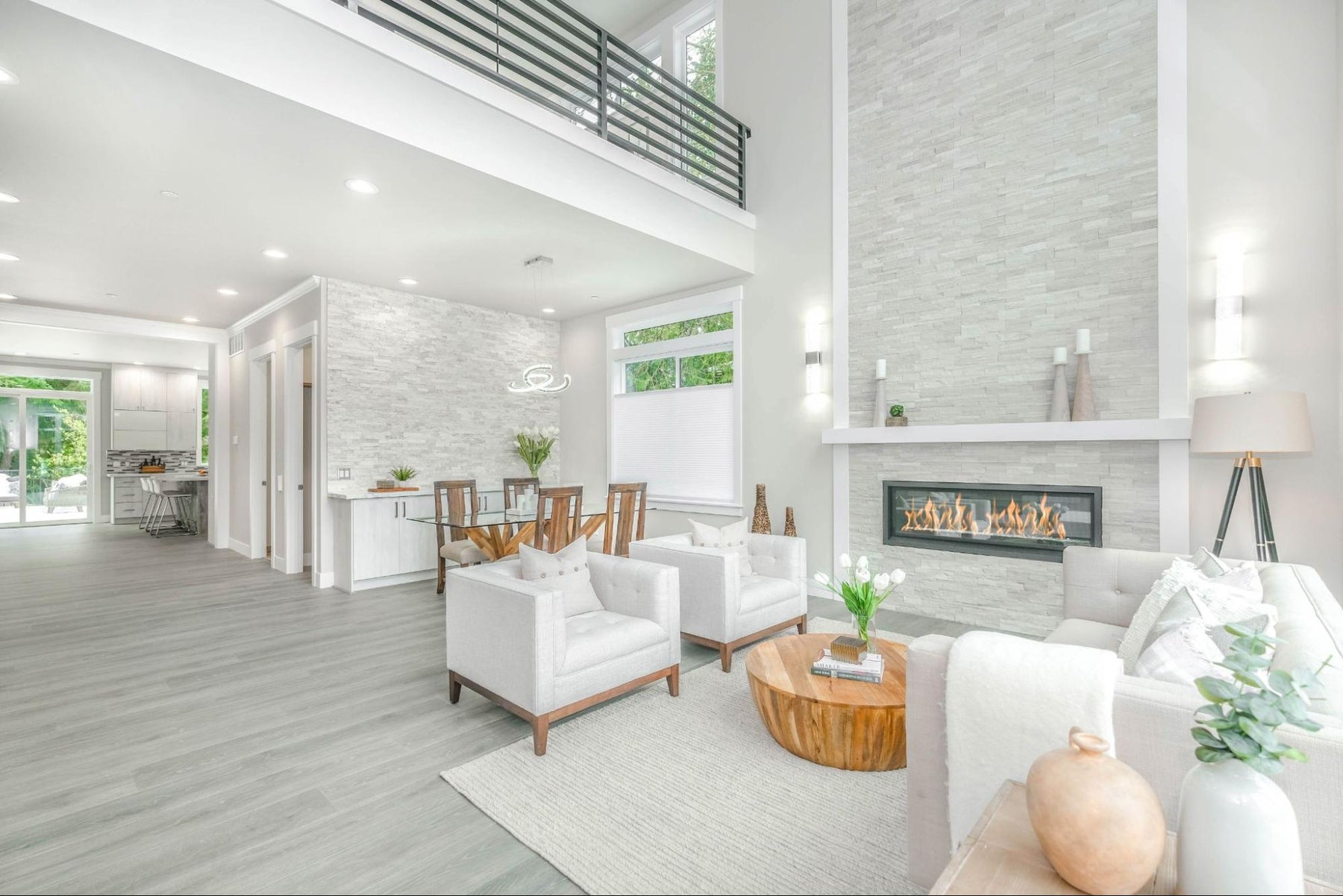 How to Choose Unique Wall Lamps For Living Room?
Illuminating your walls with an enticing piece of wall lamp will add a tinge of magnetizing appeal to your space. Wall lamps layer your lighting design with an aesthetically inviting ambiance while injecting a taste of pleasurable glow. 
Wall Lamps comes in diverse forms, designs, and function. It has slowly become an essential design element for embellishing your space with lights. Wall lamps add a twist if luxury to your everyday living. It creates a delightful evening that sets the right evening mood. 
If you are looking for a design tip for your living room lighting, here are some pointers for picking the right wall lamp:
How To Decorate Your Living Space with Wall Lamps?
Pick a Wall Lamp With a Distinctive Figure and Pair Them
Wall lamps are even more striking and visually appealing when they come in pairs. If you want to highlight a particular decor around your living room, pick a wall lamp that carries a definitive geometrical figure. Pairing your wall lamp will add symmetry to your design. It will render your space cohesive, with rich silhouettes that will make an enthralling lighting statement. It will add more interest to your hand-picked modern Mid-century chairs and unconventional lounge chairs.
Emphasize your best art piece or the vase you got from a memorable trip with your family by enclosing them in a creative statement wall lamp. A pair of captivating lighting will add a twist of artistry to your accent wall. 
Choose an Elegant Wall Lamp to Spotlight Your Focal Point
If you have a console table that carries artisan sculptures or handmade cultural vases, a down-light wall lamp will make the perfect spotlight. It will highlight the unique features of your decor and Mid-century modern chairs while adding an abstract background silhouette. If you want a dramatic evening, perch your wall lamp onto a rich, dark-colored wall. It will create an intimate yet calming evening ambiance.

An adjustable downlight wall lamp is an ideal pick. It allows you to modify the lighting direction while exhibiting an elegant, simplistic style. It will add a cohesive touch to your design while layering your space with a luxurious glow.
Go Big and Pick an Extravagant Wall Lamp 
While some use art to decorate walls, why not pick a wall lamp that exudes a fine art facade? A wall lamp that exhibits intricate details and luscious illuminations will render your space with an artsy, edgy appeal. It will beguile your family and friends as light them up during your weekend Saturday night gathering.
Add a Tinge of Flattering Glow with Slim Wall Lamps
A slim wall lamp displays unequivocal elegance. It renders the space with a flattering muted glow that will add a touch of a relaxing and inviting atmosphere. The slim wall lamp creates a sleek illumination that will feature the details of your wallpaper. It will layer your living room with a luxurious luminescence upscaling your evening into a hotel-like experience. It will add a touch of tasteful silhouettes to your notable modern Mid-century chairs and unique home decor.
Wall Lamps will illuminate your space with a cozy, inviting ambiance. It will add intricacy to your bedroom design while layering your space with a heartwarming atmosphere. Bohemian Home Decor has a collection of eclectic wall lamps that can match diverse interior design concepts. 
Bohemian Home Decor has trendy, industrial, task lighting wall lamps, luxurious options, and boho-chic lighting that can match your taste and your home. It illuminates the space with exquisite silhouettes and purposeful luminescence.
Bohemian Home Decor is your online boutique-like furniture store that provides ease and secure online transactions. We deliver prompt one-on-one customer service to ensure your satisfactory shopping experience. We deliver your package in pristine condition right at your doorstep.