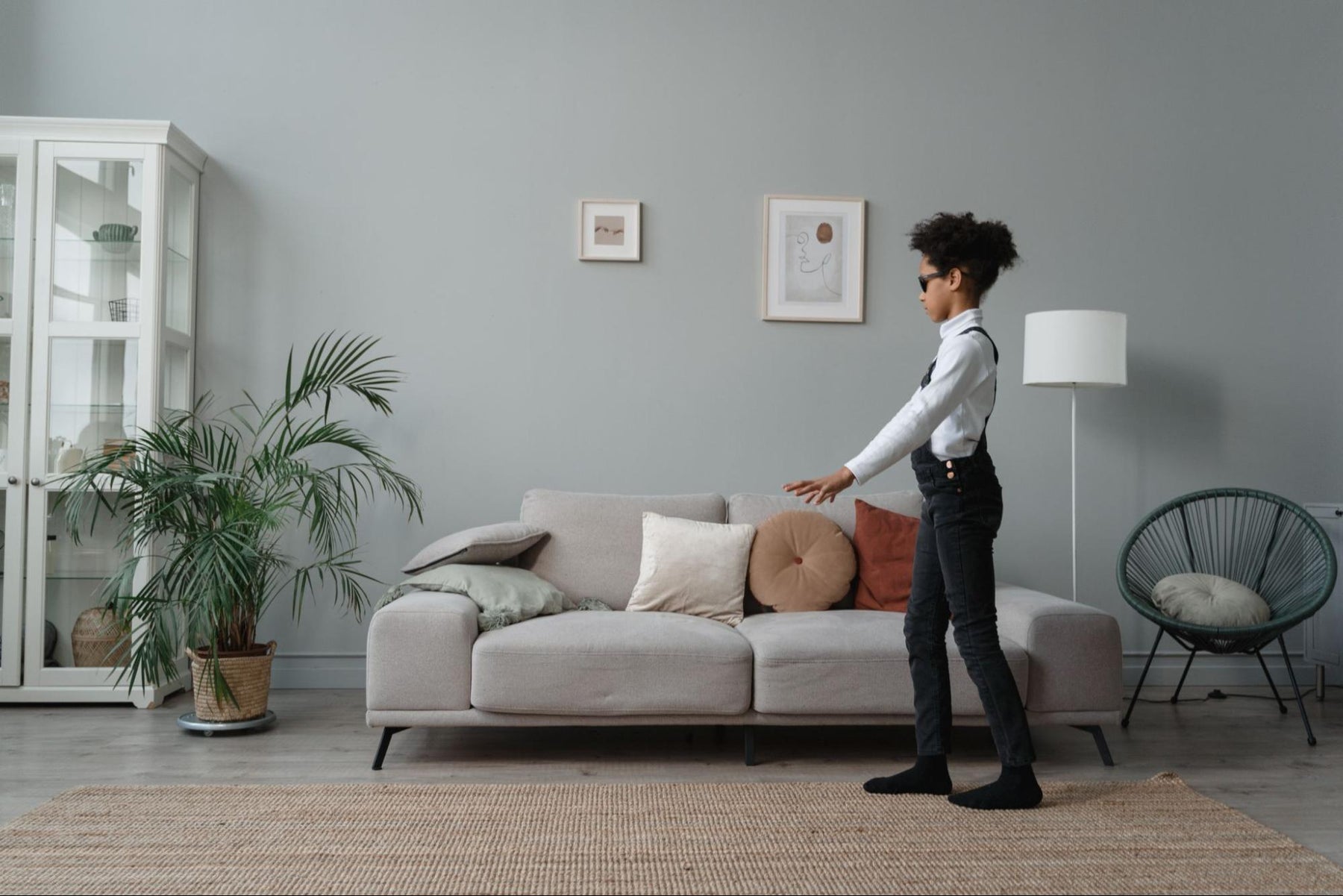 How Do You Design Your Home with Contemporary and Modern Floor Lamps?
Modern and contemporary floor lamp designs are timeless. They exude a versatile facade that can withstand the test of time. Depending on the design, floor lamps will add a notable statement to your space. Modern and contemporary floor lamps will make favorable lighting to your home while providing an enticing glow. 
If you are looking for ways to design your home with floor lamps, here are some of the tricks we want to share with you:
How To Incorporate Floor Lamps into Your Design?
A Minimalist Floor Lamp is Perfect for Monochromatic Abodes
Minimalist floor lamps are easy to play around with. Its definitive figure and style display a versatile facade that can blend well in any room. Also, with its sleek appeal, it will make a perfect lighting fixture for minimalist interiors embellished with modern Mid-century chairs. It will also fit immaculately in small spaces due to its simplistic yet blissful facade. 
Curvy Floor Lamps Create a Comfy Atmosphere
Subtle round shapes add a supple yet trendy appeal to your home. Curvy floor lamps exude graceful veneer that renders a cozy, inviting vibe. It will add softness to your modern home while providing a soul-warming silhouette. Curvy floor lamps are perfect for spacious rooms that have the luxury to accommodate extravagance. It will give a touch of radical style to your space while beautifully complementing your simplistic modern Mid-century chairs and other design elements.
A Modern Floor Lamp to Render an Elegant Look
Modern floor lamps are simply elegant. It exudes the principle of form following function, which makes it practical and energy-efficient. While most floor lamps are luxury lighting, modern floor lamps break away from the norm to provide functional lighting in the most efficient way possible. On top of that, it exhibits a sophisticated figure that will add a touch of modern elegance to your humble abode.
Boho-Style Modern Lamp is a Tangible Beauty
A boho-chic floor lamp will render your space with a laidback, relaxing ambiance while adding a touch of exquisite beauty to your home. It creates a beautiful glow and shadows that can emit dramatic illumination. Boho floor lamps come in either a bold, fiery hue or neutrals. You can either easily blend them into your modern home or make a statement with striking, saturated palettes. 
A Bold Floor Lamp to Render a Grungy Look
If you want your floor lamp to be the statement piece in your space, pick the ones with a bold, visually enthralling facade. Stray away from the mainstream and express your radical personality by integrating a dramatic piece of lighting fixture that captivates.
How to Incorporate Living Room Floor Lamps the Adequate Way?
The Location: It is essential to place your floor lamp in areas that are not obstructing your daily activities. Position it in the corners that you don't usually pass by but are in dire need of a little glow. You can also place them beside your favorite lounge chair where you spend time lounging and reading.
The Height: the height of your floor lamp must be proportioned and scaled properly depending on your ceiling height. High-ceilinged spaces will be ideal with tall floor lamps. It will add an aerial flair to your space while enveloping you with the right illumination. Also, the shade of the floor lamp must be ideally eye-level. 
The Style: It is equally important to consider the design closely. Your floor lamp must blend well with your space's sofa, coffee table, and other design elements. 
Bohemian Home Decor is an online furniture store. We are advocates of good design that adds comfort and beauty to households. We sell various home decor, furniture, and seasonal items to provide our customers with a complete and secure online shopping experience. 
Bohemian Home Decor ensures safe transactions and quick delivery service. Our boutique-like customer service provides our customers with a one-on-one experience to guide them through the online buying process.