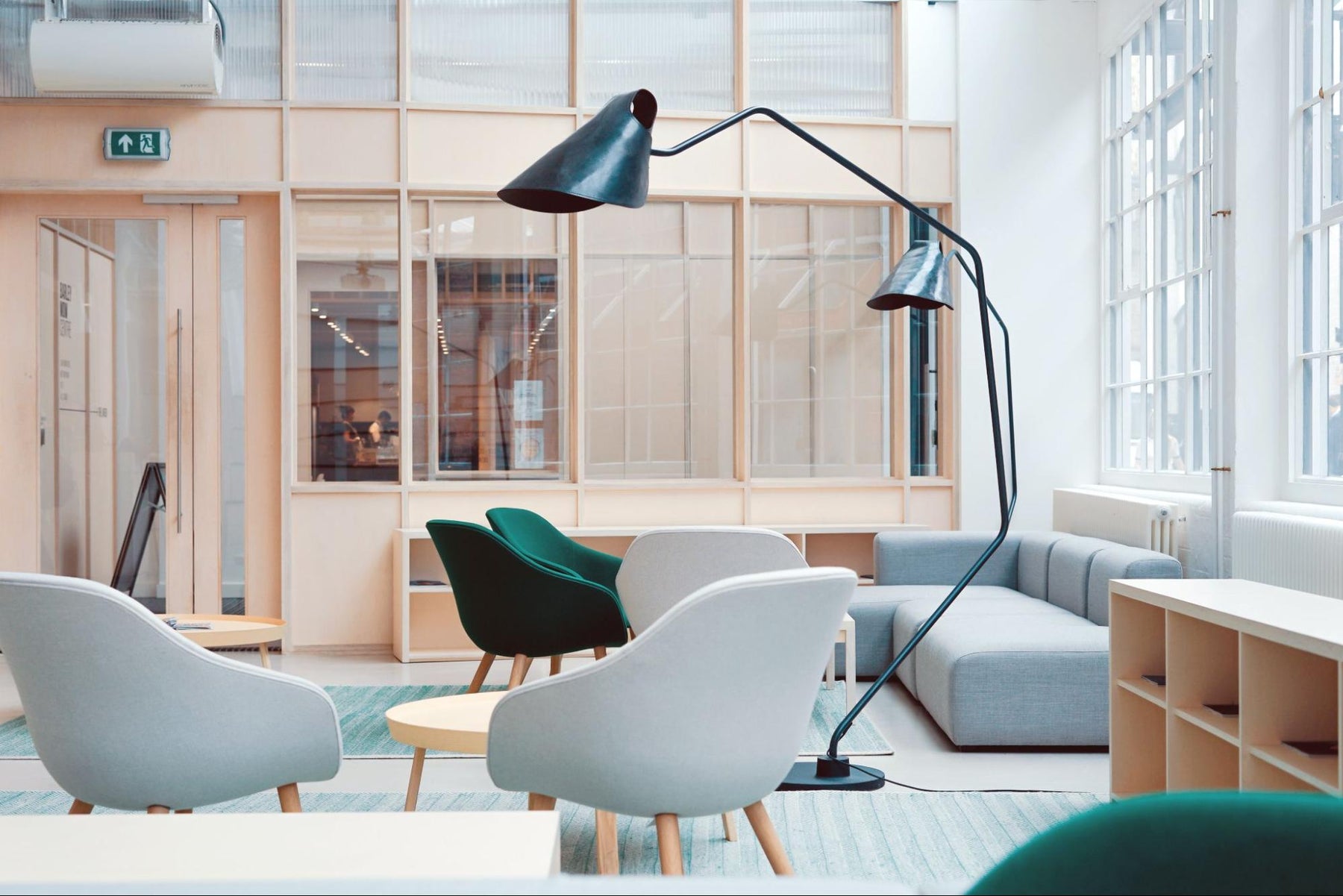 7 Best Midcentury Floor Lamps To Light Up Any Room
Emphasize your stylish personality by embellishing your space with a notable floor lamp. Floor lamps are ideal lighting decorations if you want to enjoy striking aesthetics and unequivocal function. Floor lamps will add a radical character to your home interiors. 
If you are looking for a Mid-century floor lamp to add to your home, Bohemian Home Decor has an array of floor lamp selection that bears a versatile facade. It goes with diverse interior designs while layering the space with a delightful glow. Here are our top picks from our floor lamp collection:
Mid-Century Floor Lamps for a Glowing Evening
The Industrial-Chic Rylan Tripod Floor Lamp
The Rylan Tripod Floor Lamp displays an unconventional facade. It has a bold and brash image that projects a radical style. It will envelop your space with a striking, bleak glow muted by the gigantic, magnetizing shade. It will add a touch of modern-chic appeal to your living room and complement your modern Mid-century chairs and lounge chairs. If you are looking for an industrial lighting decoration that will layer your space with interest and an optical lighting display, the Rylan Tripod Floor Lamp will exceed your expectations.
The Elegant Fiona Floor Lamp
The Fiona Floor Lamp exudes absolute elegance. Its gold palette, intricate details, sophisticated pattern, and refined figure are all contrived to add a touch of sophistication and harmony to your space. The Fiona Floor Lamp has a tinge of subtlety that will make a cohesive addition to your Mid-century modern chairs and decor. The radiant facade it displays will layer your space with a warm ambiance and relaxing lighting.
The Mid-Century-Chic Paulina Floor Lamp
The Paulina Floor Lamp is a Mid-century lighting piece that displays a simplistic figure that can go well with any home interior. It comes in a different tasteful palette that will make a playful and trendy addition to your space. The simplicity of its form and design will add a tinge of harmony and cohesiveness to your design. It will layer your space with an adequate level of luminescence that can refresh and alter your evening state of mind.
The Towering Bjarke Floor Lamp
The Bjarke Floor Lamp flaunts a monumental facade that layers the space with an unconventional, classic style. It will create exquisite silhouettes and layers of warm lighting in your space. The upright figure it displays will add a touch of distinctive appeal that highlights symmetry and balance. The Bjarke Floor Lamp is nothing short of alluring when lit up. It will envelop you in a radical lighting decoration that will add a refreshing character to your home interiors and your modern armchair and other furniture.
The Theatrical Jonna Floor Lamp
The Jonna Floor Lamp boasts a dramatic aesthetic. It captures a strobing image while adding a luscious glow to your space. It has a slick curvature with a reflective surface, creating an enticing facade.  The Jonna Floor Lamp is a statement piece. The theatrical veneer it displays will add a twist of artsy elegance to your home interiors. It has a magnetic essence that will delight your evening with thrilling lighting decorations.
The Bold and Sophisticated Rikard Mega Floor Lamp
The Rikard Floor Lamp will instantly captivate your family and friends. It will invade your space with a striking aesthetic that goes over and beyond. It is a mega floor lamp meant to dazzle your space with its proud and mind-altering stature. The Rikard Floor Lamp will illuminate your space with an enveloping warmth that brings a relaxing, calming evening mood. It is a sophisticated yet bold lighting decor for spaces that celebrates radical designs.
 
The Delectable Theresa Floor Lamp
The Theresa Floor Lamp is a delectable piece of lighting that stands alone in a space bringing harmony and a delightful glow. It has a pleasurable illumination that will transform your space with a tinge of heart-warming calm. The Theresa Floor Lamp displays a simple yet pleasing image that layers the space with an amicable atmosphere. It will add a likable ambiance to your lighting design. 
Mid-century floor lamps make a great impact on your living space. They will add a taste of classic, bold charm to your beautiful abode. Bohemian Home Decors has a selection of exquisite floor lamps. Our floor lamp collection exudes worldly design and quality from mid-century, modern, contemporary, and industrial styles.

Bohemian Home Decor is an online furniture store. We are advocates of good design that adds comfort and beauty to households. We sell various home decor, furniture, and seasonal items to provide our customers with a complete and secure online shopping experience. 
Bohemian Home Decor ensures safe transactions and quick delivery service. Our boutique-like customer service provides our customers with a one-on-one experience to guide them through the online buying process.