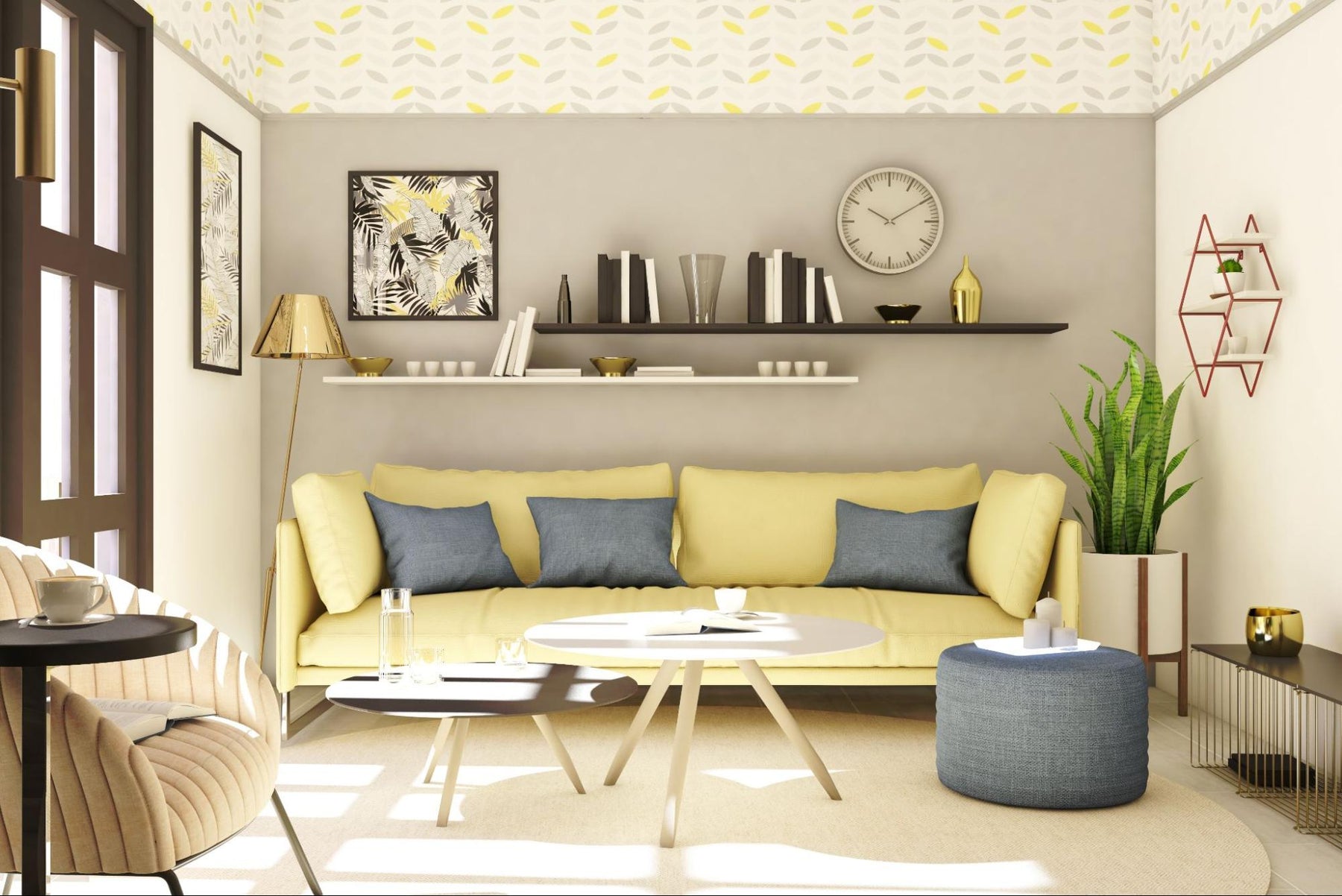 5 Brilliant Living Room Wall Decor Ideas
Wall decors can turn the whole facade of your living into something more inviting. It creates a unique character aligned with your specific taste and personality. Wall decors are a brilliant way to embellish your space while showing off your impeccable preferred style. 

There are many ways to create a wall that piques attention. It has to blend with your existing furniture and the color palettes around your space to create a cohesive design. Bohemian Home Decor has curated diverse wall decors that will embellish your living room walls with splashes of colors, intricate details, and striking patterns. 

If you are looking for wall decor ideas to add a touch of your unique character into your living room, here are some tips:
Wall Decor Tips for Living Rooms
Feature a Large Artwork for Amusement
It is undoubtedly accepted that art can attract attention. Putting up a large painting in your living room as a centerpiece will astonish your families and friends. It will become a conversation topic during gatherings, celebrations, and holiday get-togethers. Reserve a wall for your favorite artist's work and witness its stunning charm unfold. 
You can opt for an abstract painting if you want to envelop your living room space with artsy intrigue. Perhaps, a minimalist painting or a unique black and white portrait to keep it modest but eye-catching. Regardless, it is your choice of art that matters at the end of the day because you will be the one looking at it every day.
A Brass Sculpture To Start Conversations
Turn your living room into a masterpiece by embedding a brass sculpture on your wall. It might be an understated wall decor, but your wall will transform into a sculptural exhibit with the right lighting and balance. Your plain living room can instantly become a great amusement space with brass sculptures. 
You can choose the kind of brass sculpture according to your living room design concept. Just make sure it is cohesive with other modern Mid-century chair pieces, color schemes, and your other home decor. So, refresh the whole appeal of your space with brass sculpture and entertain your families and friends with a one-of-a-kind visual impact.
Liven Up Your Space with a Large Decorative Mirror
Mirrors create an illusion of a space larger than it actually is. If your living room is small, adding a large mirror on one of your walls can make the space feel bigger and less cramped. A decorative mirror with an intricate frame exudes a functional and aesthetically appealing design.
Mirrors also reflect lighting beautifully. So, your living room will exude a well-lit facade while making it appear spacious. It will also add a touch of salon-like fashion to your living room space.
Floating Shelves for Wall Decors
Shelves aren't just merely for storage and space organization. Modular decorative shelves are both stylish and functional. A floating shelf can feature your favorite figurines, artisan vases, or books. Floating shelves can add an interesting character to an empty wall. 
Moreover, floating shelves are a tasteful way of exhibiting your unique design preference. You can decorate it with small potted live plants, some artisan candles, and picture frames in an organized way. It can clear the clutter while making your space appear stylish.
Display Sculptural Sconces To Refresh the Ambiance
Sculptural sconces serve more than just illuminating your space. It will add a luxurious atmosphere and extra light to your living room. Additionally, sculptural sconces are space-saving because it doesn't take up any space on your side tables and floor. Rather, it will light up your space with sensual illumination.
Bohemian Home Decor has a great selection of sculptural sconces. You can handpick an eye-catching design with the right lighting temperature so it can add more purpose to your living room space. Sconces will also accentuate your other wall decors or textured walls. It will add extra charm and pique attention. Sculptural sconces are an ingenuine way of creating an accent wall decorated with an impeccable Mid-century lounge chair that brings warmth and style to one.  
Wall decor for living room spaces is one of the easiest design tips to add a sense of character to your space. There are many other ways you can do to decorate your empty wall. You can have a mural art in one corner or even hand an oversized macrame to create a touch of rustic coastal style. Moreover, you can fill your wall with framed pictures of your best memories or even an enlarged photograph of your last family vacation getaway.
Bohemian Home Decor has an array of wall decors that you can add to your living room wall to create an enticing and intriguing look. Our home and seasonal decor selection can cater to all your decoration needs for any occasion. 
We handpick modern, Mid-century, and eclectic home decor pieces from worldwide. We provide a boutique-like home shopping experience to bring comfort and ease to your online shopping needs. 
Our US-based warehouse guarantees your package's pristine and perfect condition as we hand-deliver them to your humble abode. We make an outright effort to give quick delivery service and easy online transactions.