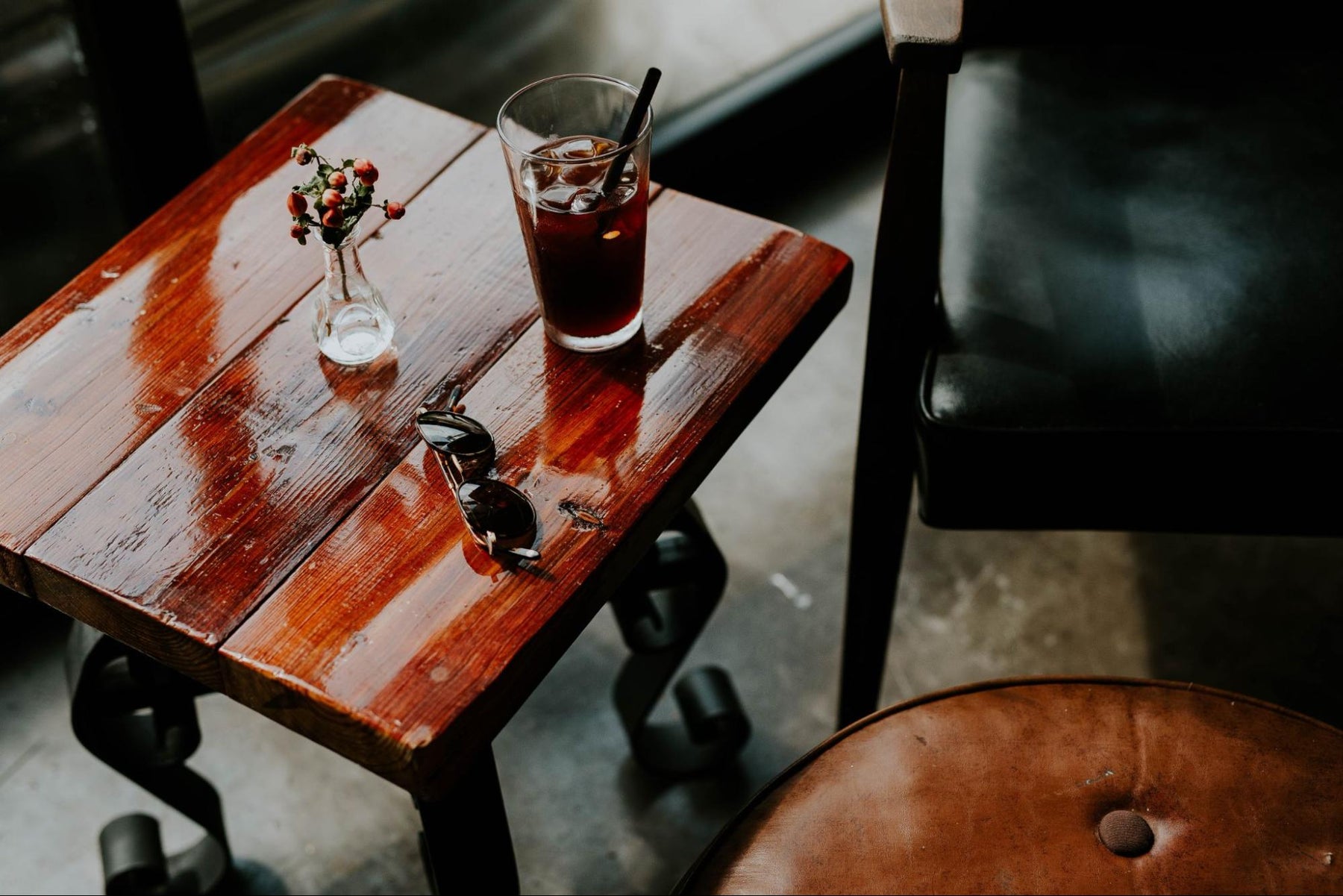 Why is Outdoor Coffee Table Preferred in a Restaurant?
An outdoor coffee table has that natural charm that attracts you. The natural materials, subtle colors, and unique style are what entice restaurantgoers to pick them as their seating of choice. An outdoor coffee table has qualities that can last longer than a regular coffee table. It is due to its design, construction, and materials. It can withstand the arduous effects of weather, temperature, and even the breeze. 
Talking about aesthetics, an outdoor coffee table willing a more natural appeal to your space. If your restaurant is designed with nature's colors and essence, an outdoor coffee table will surely fit right in. so why do people prefer an outdoor coffee table in a restaurant?
Reasons Why Outdoor Coffee Table is Prefered at Restaurants

It Entices People to Stay Longer
As was mentioned, an outdoor coffee table has a certain charisma that captures people. It induces an inviting aura that magnets guests to choose it for the day. An outdoor coffee table has a more relaxing facade that translates to those who go to a restaurant to relax, enjoy, and savor a snack and a drink. Also, an outdoor coffee table placed outside has a more pleasing ambiance. It gives them a sense of spaciousness.
A Table for All Ages
The quality of outdoor coffee tables is made to endure arduous wear and tear. That said, kids who love to scratch, draw, and color random surfaces will have a joyful time with their families at a restaurant. An outdoor table is typically child-friendly and can withstand the harsh treatment of little kids.
A Laidback Furniture for A Small Group
Sitting around an outdoor table with your friends in a restaurant brings you even closer. It can spark a more intimate conversation or a fun, quirky moment with your best gal pals. With the resilient surface of an outdoor coffee table, your friends can even do some little crafts without damaging its veneer. Thus, an outdoor coffee table is a fun table for a small group of people in cafes. 

Add Extra and Varied Seating in a Restaurant
If al fresco dining is available at a restaurant, most customers will pick them. Al fresco dining brings a more calming and pleasing vibe. It lets you enjoy your meal without the clutter and the clanking of utensils inside. Fresh air, comfortable seats, and charming outdoor coffee tables create a cozy ambiance. Also, it helps the restaurant maximize its space and increase its capacity. By adding outdoor coffee tables and seats outside your establishment, more people will feel invited to your restaurant.
The Durability of Outdoor Tables
Modern outdoor furniture will last you decades of being taken care of properly. The materials used for an outdoor table are different from regular tables. Metal, wood, and plastic furniture are the most common materials used. They are resistant to damage and can be easily maintained. Also, outdoor tables can withstand harsh climates. There are kinds made to last in a seashore setting, while some are made for windy cities and rainy regions.
Apart from the materials, the construction is made robust to combat extreme weather. Most of them are armed with high-density polyethylene to keep them safe from harmful outdoor elements. On top of that, modern outdoor coffee tables are stylish. They are made with the highest quality construction and materials, but the style is also equally important. Hence, many restaurants are opting for outdoor coffee tables to ensure a return on their investments and long-term gains. It is a more practical option in contrast to generic coffee tables. 
How To Choose an Outdoor Coffee Table for Your Restaurant?
Understanding Your User Behavior
This idea boils down to your restaurant's target customers. Before picking your luxe outdoor coffee table, consider what food you will serve. It can significantly impact the kind of materials your choose. Also, it is essential to know the demographics of your target customers. The style must be aligned with the wants and needs of your market.
Moreover, the climate or temperature in your area must impact your choice. The temperature and humidity can easily damage certain materials. Hence, it is vital to be mindful of both aspects if you want your outdoor coffee table to last. 
Lastly, maintenance is another factor. Cleaning and maintaining your furniture requires effort, time, and money. So the less maintenance your tables are, the more money, time, and effort your will save from cleaning. 
Its Capabilities to Resit Harsh Weather 
One of the ultimate qualities you should look for in a coffee table is its ability to withstand harsh climates. The materials must be least vulnerable to harmful outdoor elements to ensure lasting quality. If your restaurant is located on the sunny side of the world, a durable wood outdoor coffee table can fight the sun's harmful rays. The more weather-resistant your outdoor coffee table is, the more years it can serve you. 
If you have an outdoor seating area, it is best to pick an outdoor modern coffee table that can be easily cleaned. If the weather is windy, expect that dust and other particles will land on the surface of your table. Hence, an outdoor coffee table with a smooth surface will be ideal. 
Lastly, in a damp, rainy city, a stainless steel outdoor coffee table will be able to withstand rust from the constant moisture of the surrounding. A wooden coffee table will make the perfect option for seaside cafes.
Coffee tables are a commodity in residential and commercial spaces. It is an essential piece of furniture that can bring meaning to your everyday living. In a restaurant, a coffee table brings people together while they enjoy a hot cup of fine coffee and an in-depth exchange of ideas and conversations. 
Outdoor coffee tables make a great companion for those who go to cafes to relax and read a book. It adds a homey charm to restaurants which makes them more inviting and alluring. Bohemian Home Decor has a collection of exquisite coffee tables that comes in various styles, sizes, shapes, and functions. We are an online furniture store that delivers personalized customer service to ensure you get exactly what you need and want at a reasonable price and trendy design.