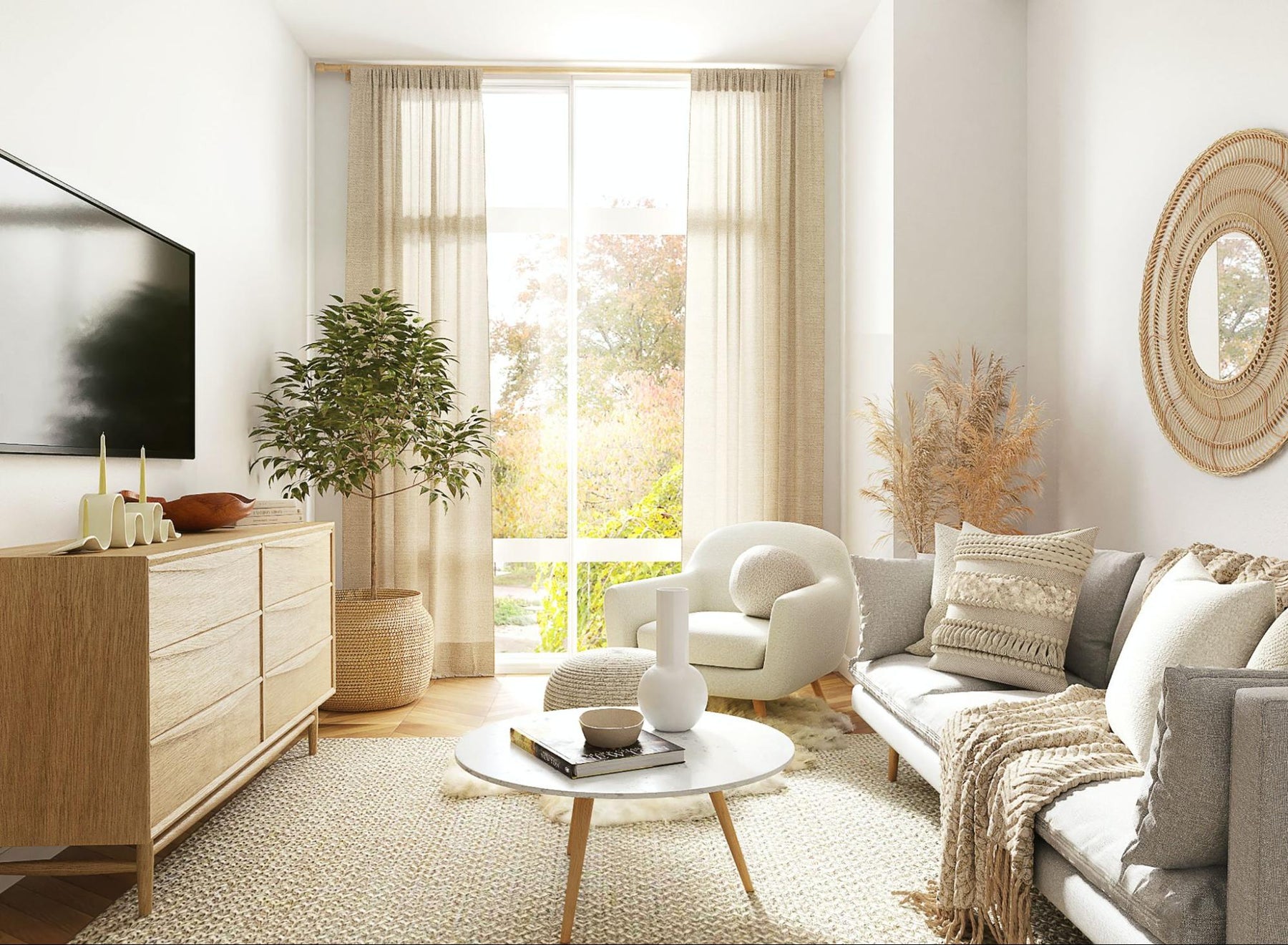 What Are The Most Comfortable Chairs For A Living Room
Comfortable Chairs For A Living Room
Our living room is where we welcome our family and friends and spend most of our time with our families. It has to breathe in comfort and provide a hotel-like lounging experience. It is all about choosing that ideal lounge chair that will add appeal and aesthetics to your living room and stimulate a good mood. 
Choosing the right furniture for your living room starts with the form, materials, and quality. All these factors guarantee a pleasurable seating experience that can turn moments into memories. If you are looking for that perfect chair, Bohemian Home Decor is an online furniture store that offers diverse furniture styles. Here are our top picks:
Best Lounging Chair for Your Living Room
The Elegant Lilly 1-Seater Lounge Chair
The Lilly Lounge Chair is rendered in an elegant palette of gray to pair well with any home interior design. It is formed to ensure seating comfort. It is blanketed with polyester to add a touch of luxury to your afternoon lounging routine. It is a modern lounge chair with modern functions and ergonomic amenities.
The Contemporary Kanion Single Seater Lounge Chair
The high backrest embellished with tufted details simply exudes sophisticated style. The Kanion Lounge Chair is perfect for long hours of reading during your leisure weekend. It will delight your family with its pristine quality and charming appeal. It is an exquisite contemporary lounge chair that can add a more purposeful essence to your space. 
The Ethereal Débora Lounge Chair
The Debora Lounge Chair is blanketed with a Boucle fabric to add a soft and warm feeling to your lounging. It will look compelling in a modern oriental space that celebrates comfort and hotel-like lounging experiences. The Debora Lounge Chair is rendered in white tint combined with the raw essence of the dark hues of its wooden frame. It is a cunning Mid-century piece of furniture that will elevate your seating pleasures.
The Cloud-Like Elsa 1-Seater Lounge Chair
The Elsa Lounge Chair displays a cloud-like facade that will cradle you as you lounge and spend the afternoon with your family. Its shape and materials provide unequivocal comfort and a pleasurable seating experience. It is rendered in soft and youthful pink palettes to add a twist of feminine grace to your living room. The Elsa Lounge Chair is a piece of elegant modern furniture that will best fit your modern elegant taste.
The Luscious Bente Tufted Velvet Lounge Chair
The Bente Tufted Velvet Lounge Chair is a luxurious addition to your opulent home interiors. The rich colors it bears are visually striking that can captivate your family and friends. It has an outright form made to provide absolute seating comfort. The tufted details add a touch of classic charm and luxury. The Bente Velvet Lounge Chair is a luxurious lounge seating with a twist of modern function and quality.
The Supreme Aksel Accent Chair
Sit like a queen and feel like one. The Aksel Accent Chair is an impeccable lounge chair that will not only provide a hotel-like comfort but will also decorate your space with intricate backrest details with raw essence. The Aksel Accent chair is a captivating piece of furniture that will add a twist of tasteful natural appeal to your living. It is a statement piece.
It's all about choosing the right material to ensure seating comfort. Your living room is a space where you dwell most during the day. It has to exhibit tangible beauty to turn your abode into a lounging chamber. 
Bohemian Home Decor curates exquisite lounge chairs. Our array of furniture and other living room essentials exudes unequivocal quality and style. Our US-based warehouse guarantees our customers receive their hand-delivered package in pristine quality and perfect shape.
Shopping at our online shop is a boutique-like experience. We provide one-on-one attention to our customers to ensure their satisfaction. Bohemian Home Decor is the one place you can indulge in online shopping while having the assurance of quick delivery and secure transactions.