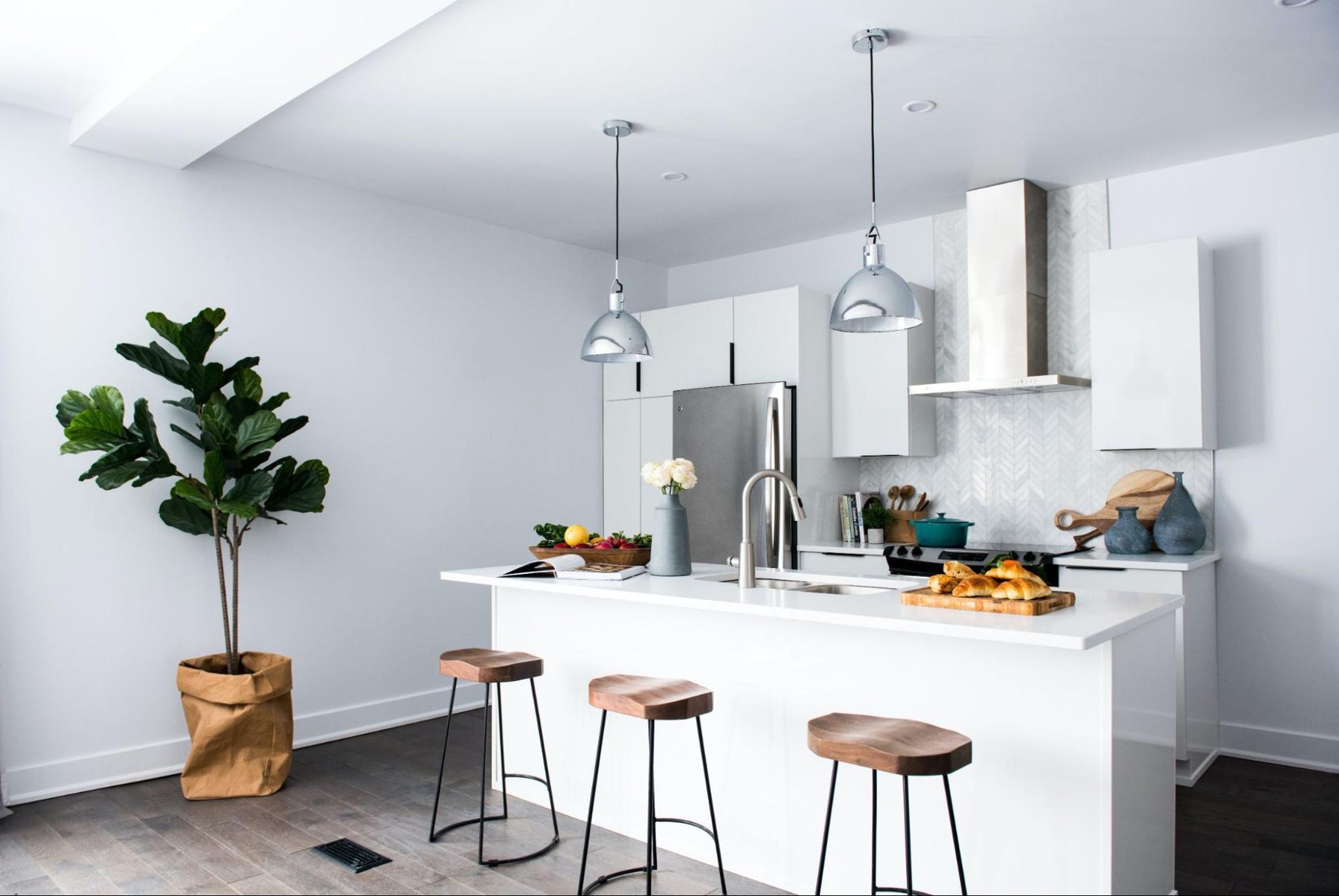 What Are the Benefits of Kitchen Pendant Lighting?
Lighting makes the perfect ambiance to the space while adding more purpose to your everyday life. Pendant lighting is one of the types of lighting fixtures that can light up your kitchen. Pendant lighting is an impressive ceiling accessory that adds visually striking silhouettes and glows. 
Why pendant lighting is good for your kitchen?
Reasons Why Pendant Lights are Perfect for Kitchen Spaces
Pendant Lights are Functional
Pendant lights are excellent decorative and functional lighting for kitchen spaces. It lights up specific areas in your kitchen however you want. It will help you have that functional illumination when preparing your food, socializing with your family, and maybe eating your dinner alone. 
Pendant lights will give you plenty of luminescence during the evening while prepping the sumptuous dinner you made for your family. It can also save you money on energy because it can be concentrated in a certain area. Hence, you need not turn on other lighting around your kitchen.
Pendant Lights are Aesthetically Beautiful
At first glance, pendant lights are perceived as purely decorative. They are, but that is not the only purpose it bears. If you want a lighting design that will give you the illumination you need while adding a "wow" factor to your kitchen space, pendant lights will be the perfect lighting option. 
Pendant lights will make an impressive first impression. It will make a memorable statement that will add a taste of distinctive appeal to your kitchen. Moreover, pendant lights will look great when clustered. A set of three will triple the beauty. It will create a balanced facade with your modern Mid-century dining chairs or counter stools.
Pendant Lights Will Enhance Your Ambiance
Be it warm, cool white, or warm white, pendant lights come in different tones of luminescence. It will play a significant part in setting the mood right during your evening food preparation. The better your mood, the more delicious the food you will be cooking. 
Pendant lighting will add a touch of coziness and warmth to your kitchen ambiance. It will make your cooking chore rather a delight with the right bleakness or warmness of illumination. Additionally, it will also contribute to your appetite during dinner.
Pendant Lights are Flexible
Pendant lights come in different sizes, shapes, and illumination. Regardless of the scale of your kitchen, there will be that perfect pendant light that will beautifully fit your space. Decorative pendants can be placed in a high-ceilinged kitchen. Thus, it will be less intrusive yet still add a ravishing feature to your ceiling while beautifully spotlighting your favorite Mid-century modern dining chairs and stools.
Moreover, task pendant lights are intended for kitchens that need a bleak light. It can be installed on top of your kitchen counter just high enough that you won't hit it with your head. Also, you can play with the heights by incorporating several pendants with different heights. It will add depth and striking silhouettes to your kitchen space.
Pendants create a visually striking image on your ceiling. It adds luscious silhouettes that render an inviting and rich ambiance. Bohemian Home Decor curates modern, Mid-century to organic pendants that will illuminate your space with a tasteful glow. 
Bohemian Home Decor handpicks lighting fixtures and other interior essentials that can transform your space into a stylish home. We are an online furniture store that provides a boutique-like shopping experience by delivering your package quickly and in perfect condition.