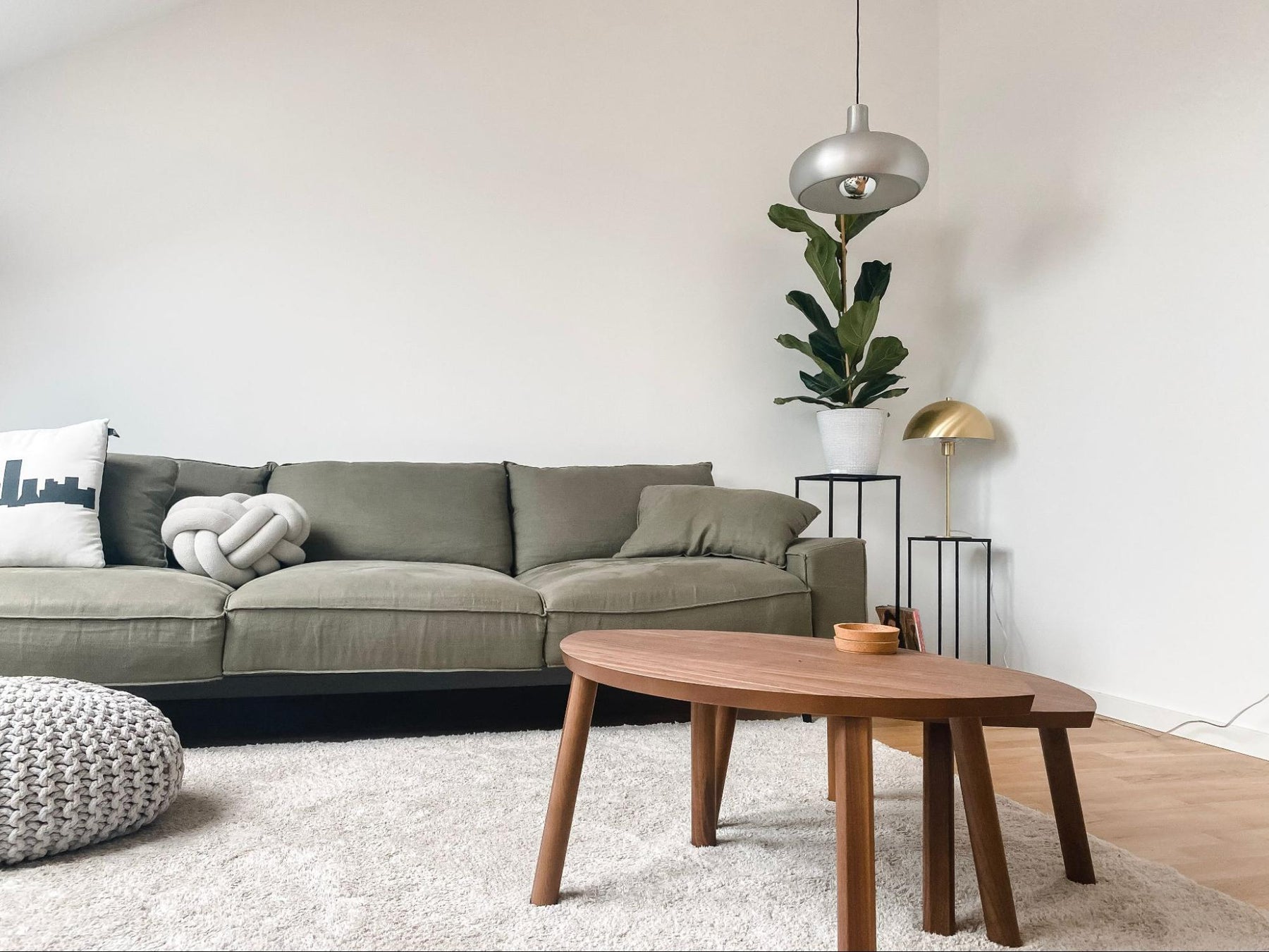 Top Picks: Modern Mid-Century Side Table
Side tables are multi-functional design elements that can add beautiful details and practical functions to your space. Bohemian Home Decor's side table collection is spectacular, from mid-century pieces to modern designs. 
Our selection of side tables exudes perfection in modern forms and structure. Every piece showcases impeccable details and aesthetics. A few of our favorite pieces are on sale, take a look, and you might find something that resonates with your style:
Modern Mid-Century Side Tables for Sale
Cirque Reclaimed Side Table
If you are looking for a piece of upscaled industrial Mid-century furniture to elevate your industrial home interiors, the Cirque Reclaimed small side table is a practical and stylish option. Its unwavering physique and rhythm boast timeless style and high-end quality.
The Cirque Reclaimed Side Table showcases how metal creates beauty in form and exterior. It displays a sleek image that will blend impeccably in a Mid-century abode and industrial spaces. The vivid details of the laser-cut patterns add a tasteful richness and lushness.
Marbury Side Table
Steel bending is a time-honored style that dates back to the middle ages. It creates a graceful balance to the steep and bland appeal of straight steels. The Marbury Marble Side Tables for living room are rendered in fancy matte black, and white Carrara marble exudes luxury and quality.
The rhythmic effect of the bent steel will add a striking visual impact to your luxurious home. It will dazzle your space with extravagance and ritz taste. The Marbury Marble Side Table exhibits the pure beauty of form, quality, and style.

Hendrix Angular Mirror Accent Side Table
Nothing beats the edgy image the Hendrix Accent Side Table exhibits. Its monumental stature and flawless surface attract and captivate. It is a futuristic piece that can blend beautifully in an upscaled dramatic interior. It is a piece of versatile furniture made with robust materials and constructed with modern technology.
The Hendrix Side Tables for living room showcase an angular design yet never fails to adhere to its sophisticated image and unequivocal function. The sleek lines, sheer sharp edges, and bloc style exhibit a pristine combination of opposite forms.
Madison Wood Side Table
Brass and wood are a combination that exudes quality and luxury. The Madison Wood Side Table is an exquisite design with absolute function. The monumental physique and refined surface of the Madison Side Table exhibit an unequivocal facade. It will beautifully dwell in a home celebrating the essence of opulent living and beautiful things.
The Madison Wooden Side Table will dazzle your space with sophisticated taste. The simplicity of its figure balanced with palatial worldly materials creates arresting image that will highlight anything you put on it. The Madison Lamp Table is a posh addition to your luxurious abode.
The Garcia Accent Tables for living room display a pastoral appeal with a taste of classic richness. The white base blended with delicately carved wood creates an immaculate facade. It is a modest piece of furniture yet can embellish your space with posh style and absolute purpose. The Garcia Side Table is an idyllic furnishing that can easily blend with your rustic-styled home interiors.
The refined finish and structural image it boasts will dazzle your space with a dashing charm. The pedestal base guarantees unequivocal quality. On the other hand, its graceful figure will make your space feel inviting and comforting.

Elmcrest Side Table
The Elmcrest Side Table on a large scale is perfect for grand and spacious living rooms. Its grandiose speaks of modern elegance and absolute purpose. It can exquisitely highlight your home decor and favorite things. Its refined surface exudes outright sophistication, making it a practical classic piece of furniture.
The Elmcrest Side Table is made with high-end wood material to vindicate its opulent facade. The impeccable and intricate details of the wooden carved legs will dazzle your space with palatial charming details, while the round solid wooden top guarantees longevity and quality.
Make feel even more at home by adding a stylish and functional side table to your space. Side tables are essential in creating a beautiful space with practical functions. Bohemian Home Decor selects pieces from all over the world that exhibit timeless design and global standard quality.
Bohemian Home Decor provides a delightful online shopping experience that treats every customer with one-on-one attention. Our online furniture store is built with high-end technology to provide our customers an easy and secure online transactions. We provide a wide range of home interior furniture, seasonal items, and decor to have shopping in one place for all your home interior needs.