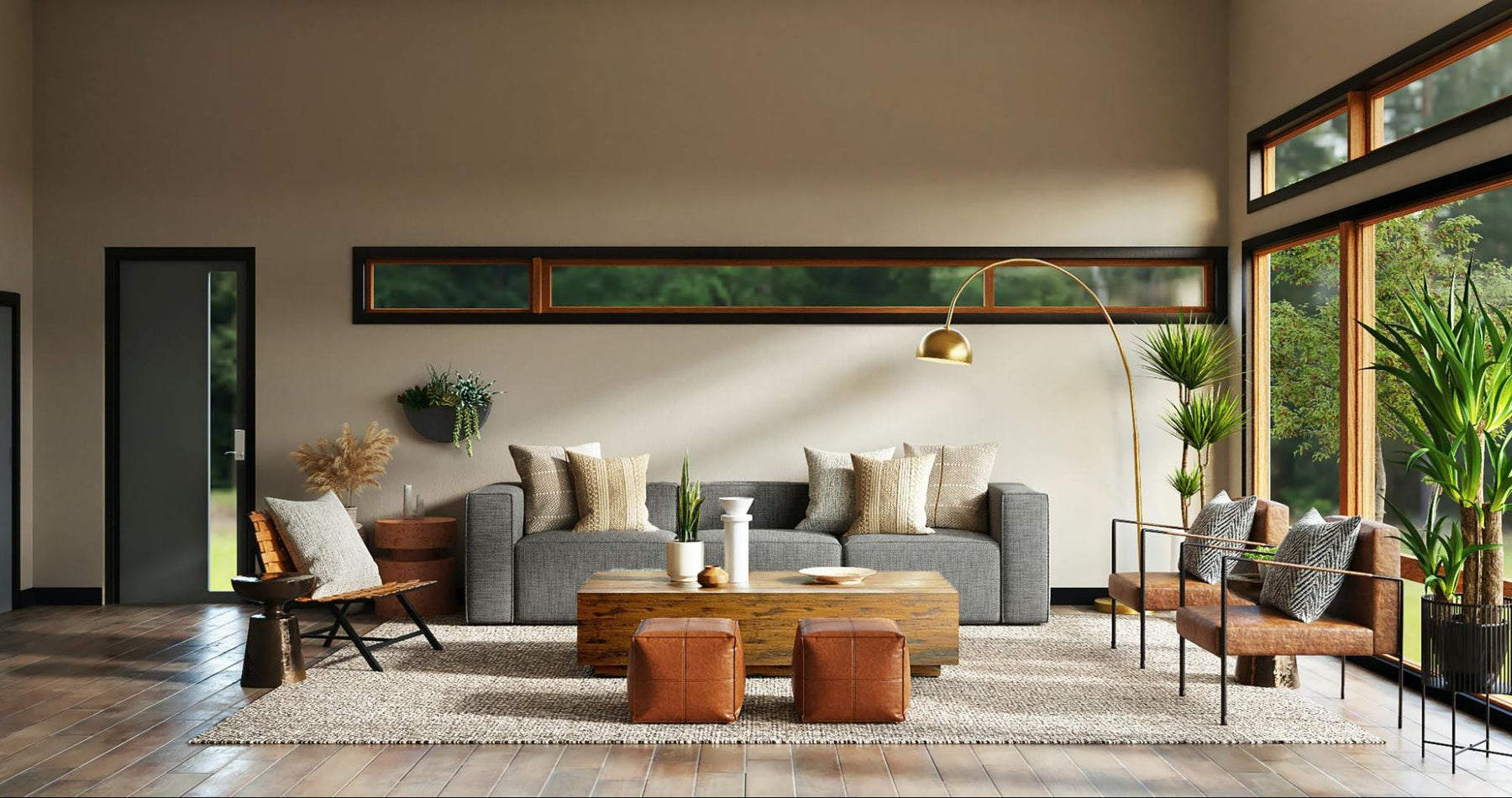 Top Coffee Tables of Every Style and Budget
The living room is a common area in the house that accommodates family gatherings, holidays, and special celebrations. It has to leave a great impression. It has to exude comfort, style, and function. Designing a living room space needs a few things to meet its expected purpose: a comfortable sofa, a soft and cozy carpet, an accent chair, and perhaps a coffee table for your magazines and afternoon caffeine fix.
The coffee table is often centered in the living room. It is where everyone circles around to have a conversation. The coffee table can help create a cohesive look. Thus, it is essential that it matches the style of your living room. 
While aesthetic-wise, these insights are vital, the function and quality are also equally important. Designing a living room need not have to be all about the facade. The intended purpose and comfortability of all the amenities mustn't be compromised. 
That said, we took the liberty to curate some of our favorite coffee tables from our collection.
The Classic Appeal of Mid-Century Coffee Tables
The Lippa Coffee Table
It is sleek, polished, and timeless. The classic charm of the walnut veneer surface exhibits an elegant facade. The simplicity of the Lippa living room table design and the quality of its structure can create a living room space that emanates absolute style and function. 
The Lippa Coffee Table goes well with Mid-century modern chairs, classic paintings, and some handcrafted decors. Its size is ideal for small living room spaces, and its beautiful triangular form can be conducive to future rearranging and revamping. 
Vertex Coffee Table
The unequivocal function and robust quality of the Vertex Coffee Table can remake your living room into a more efficient and purposeful space. It gives you extra storage to clear the clutter while keeping things around the living room organized. 
It is a coffee table with drawers that exhibits an outright mid-century style. The marble glass top beautifully accentuates the unique abstract shape of its base. On the other hand, the impeccable texture and surface of the solid ash wood walnut finish radiate a touch of opulence.
The Finesse of Luxe Coffee Tables
Mie Coffee Table
What could be better than a marble-top coffee table? Apart from its pristine exterior, the white and gray Carrara marble top's robust quality can endure daily wear and tear. It is a marble coffee table decorated with top-quality gold-based stainless steel.. 
Its contemporary style and posh appeal will remake a living room space that is in dire need of a drizzle of gold and sophistication. Moreover, the round tabletop is a flexible shape that can give you more room for perhaps a set of vanilla-scented candles or a set of ceramic vases. It will blend well with your modern Mid-century chairs and lounge chairs.
It is a marble coffee table that can also serve as a side table. The marble top comes in unique colors and patterns. Every slab of marble is different because the details are never the same. 
Lippa Marble Coffee Table is a must-have if you are opting for a luxurious living room space. If you aim to "wow" your visitors with your posh taste, a marble-top coffee table with a champagne gold base can never be too much.
The Edge of Modern Coffee Tables
Origin Coffee Table
The modern character of this wood coffee table is magnetizing. Despite its simplicity, the impressive surface of its matte-black surface is attention-grabbing. Apart from its bold and brash appeal, the durability of its materials is what sets it apart from the rest. 
If you are a host that loves to accommodate a lot of people over the weekend, it is likely that your furniture to experience rigorous usage. On a brighter note, this coffee table with storage is made with robust materials that project absolute lastingness. It will make the perfect centerpiece along with your modern Mid-century chairs and other design elements.
Relax Round Coffee Table
The Relax Round Coffee Table is ideal if you want a splash of glam palettes in your living space. Lift up your living room's mood with a subtle touch of gold hue while embellishing a little bit of edge into your design. 
The Relax Round Coffee Table has a smooth veneer to flawlessly blend it anywhere around the room. An elegant round coffee table will delight your guests with its polished surface and spirited satin-like gold color.
The Durability of Industrial Coffee Tables
Render Coffee Table
The fusion of modern and classic wood coffee table design. It is a clear, upscaled distinction in industrial designs. Apart from its versatile style, quality and function are valued. The Render industrial coffee table is nothing short of impressive. 
Its satin surface, along with its high-quality base, makes it an ideal choice for a living room space that entertains many guests. It can endure the stains and scratches of daily family activities and weekend gatherings.


Soma Coffee Table
The Soma Coffee Table is another versatile option for your living room. Apart from its monumental design and immaculate durability, the absolute function it contributes to the space can bring ease and comfort to the dwellers. 
If you want a piece of chic rustic furniture to add to your living room, this coffee table will turn your space into a luxurious industrial haven. It will blend beautifully with modern armchairs and Mid-century modern chairs. 
Every design element counts. Every piece of furniture, decor, and color must be threaded beautifully to create a cohesive and conducive living room design. Your coffee table can make all the difference because it is typically located at the center of the room. Hence, it entices and grabs interest.