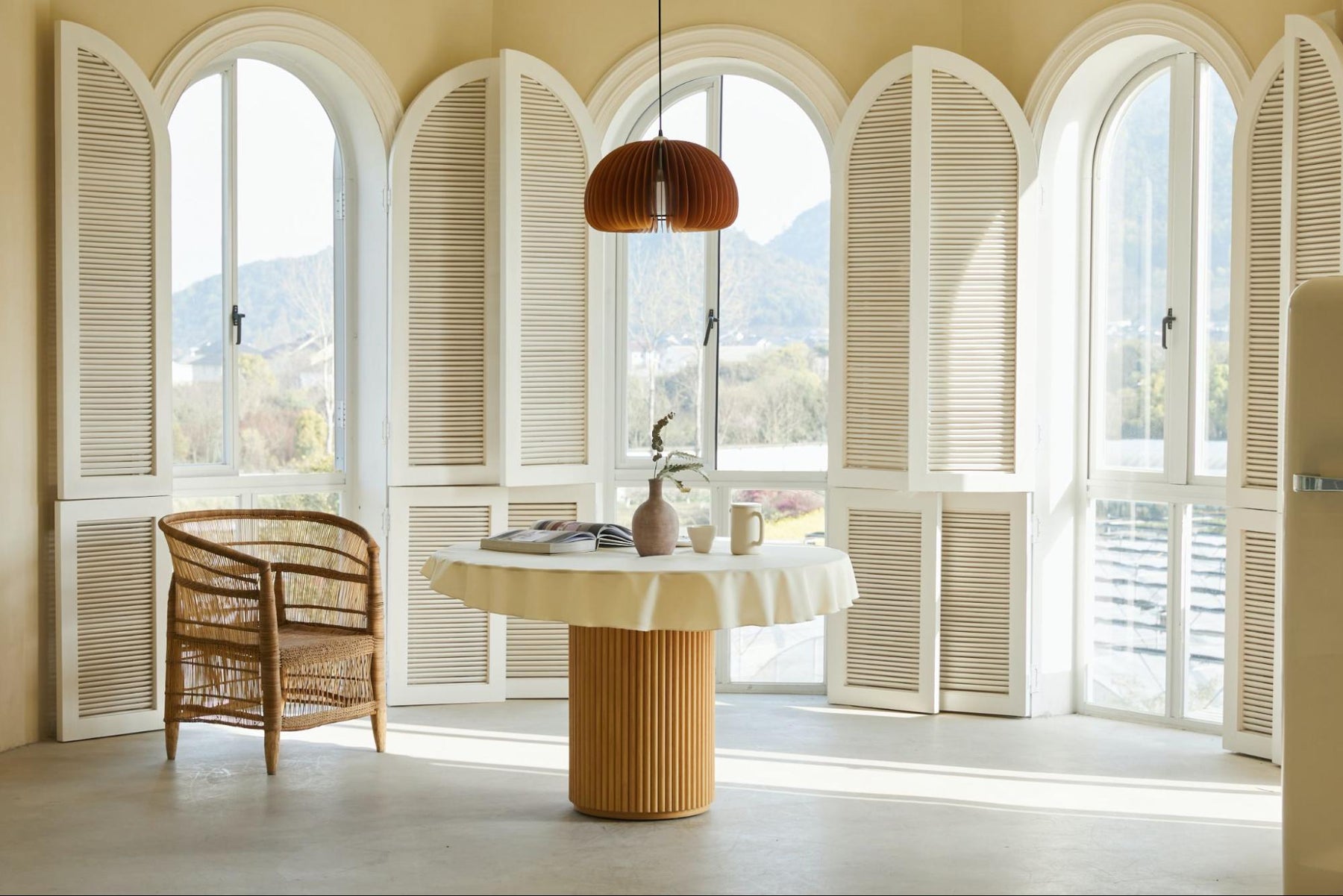 Tips To Buy Premium Ceiling Lights Online
The essence of buying premium ceiling and wall lights is to create a unique and inviting atmosphere in your home. When done correctly, these lights can provide an ideal backdrop and ambiance to any room. With a wide range of styles, finishes, and designs, it's easy to find the perfect lights to suit any decor. 
Stylish ceiling and wall lights are also highly efficient, with many models offering extended warranties to ensure you get years of worry-free use. Ceiling and wall lights also provide great energy-saving benefits, helping to reduce your electricity bills and creating a more eco-friendly environment. Investing in high-quality lighting can create the perfect environment for relaxation, entertaining, and enjoying your space.
How To Buy Premium Ceiling and Wall Lights Online? 
These Are the Qualities to Look For:
Durability:

Made from high-quality materials built to last, such as metal and ceramic, and withstand exposure to the elements.
Design:

Feature sophisticated designs that complement the décor of any environment. They should be stylish, timeless, and able to withstand changing trends.
Versatility:

Can fit into any space, from small rooms to large, open-concept areas. They should also be able to be dimmed or brightened as needed.
Light Quality:

Produce high-quality lighting with minimal glare or shadowing.
Energy Efficiency:

Designed to be energy efficient, using LED lighting or other energy-efficient methods to produce bright light with minimal impact on energy bills.
Ceiling and Wall Lights
That Render a Dramatic Atmosphere
Ceiling Lights by Bohemian Home Decor
Pollow Ceiling Lamp Chrome
A chrome ceiling light decorated with crystal teardrops in different tiers illuminated by halogen lamps is a magnificent piece of art for a home or office. It would be a breathtaking centerpiece that will grab anyone's attention. The chrome accents give off a modern, stylish feel, and the crystals create a classic, luxurious atmosphere. The halogen lamps provide a soft, warm glow emanating from the tiers of sparkling teardrops. It can transform a regular space into an exquisite, sophisticated setting that will indeed be admired and appreciated. So buy premium ceiling and wall lights online to create a dreamy space that injects luxurious comfort.
Penta Ceiling Lamp
This beautiful, timeless gold geometric ceiling light features four graceful candelabra lamps in a stunning symmetrical cluster. The candelabras are solid metal with a stunning gold finish, providing a classic yet luxurious look. The fixture is angled to create a grand presence, with the four arms of the candelabras extending from a central point with an ornate design. The arms are decorated with vibrant crystals to sparkle in the light of the illuminating bulbs, creating a warm and cozy atmosphere. Stylish ceiling and wall lights can instantly add a theatrical glow that can boost your mood. 
Epsilon Ceiling Lamp
The ceiling light is a dazzling display of icy white globe lights in varying tiers. The light they give off is a soft white illumination, adding subtle sophistication and coolness to the space. With its modern, minimalistic design, this ceiling light is a beautiful combination of light and texture, revealing slight hints of its charming cozy winter character.
Celeron Ceiling Lamp
This ceiling light features five clear cylindrical cases that stand out against the rest of the room. Their impressive dramatic illumination is bleak yet bright, with a crispness to the light that makes it stand out in the space. The stainless steel frame has a modern, clean-cut look with a high-shine finish for a touch of luxury. It emits an intense, concentrated beam of light that cuts through the darkness and brings the ceiling to life. Ceiling and wall lights that exhibit minimalist design and straightforward installation make an ideal choice for any space.
Wall Lights by Bohemian Home Decor
Starlight 1-Light Wall Sconce
This wall sconce has a luxurious look that will elevate any room. The base is made of polished gold metal, with a subtle diamond-textured surface that adds to its shine. It is shaped like a round disk, with a cylindrical arm extending to the fixture. The case is an inverted frosty cone made of a semi-translucent material with small, minute-carved details accenting the edges. The bright and warm light provides a gentle glow to the space. Stylish ceiling and wall lights add a flair of unique aesthetics to every home. 
Avenue 1-Light Wall Sconce
This wall sconce is a subtle yet versatile dome case that emits modest illumination. Its dome shape gives it a timeless look that works with any decor, and its dimmable nature allows you to choose just the right amount of light for your space. The dome case comes in various colors: matte black and shimmering gold. The wall sconce is designed to provide gentle and soft light, making it ideal for areas such as bedrooms or living rooms. 
Journey 24" Swing Arm Wall Sconce
This exquisite swing arm wall sconce will bring an air of sophistication and luxury to any room. Its unique, irregular cone-shaped case is made of high-quality metal and finished in rich gold, icy white, and matte black. The sconce's versatility is further heightened by the angular swinging arm, which allows you to adjust the direction of the light as desired. It produces a warm and welcoming glow that is perfect for illuminating any dark living room, bedroom, or hallway corner. Hang this chic sconce anywhere in the house for modern glamour.
Bohemian Home Decor is an online furniture shop that offers stylish ceiling and wall lights that can bring a taste of timeless glamor and practical lighting to your home. Our ceiling and wall lights collection boasts elegance, versatility, and timeless appeal. Buy premium ceiling and wall lights online to create that theatrical illumination in your space. Enjoy the comfort of installing premium lighting with top-notch energy efficiency and design.