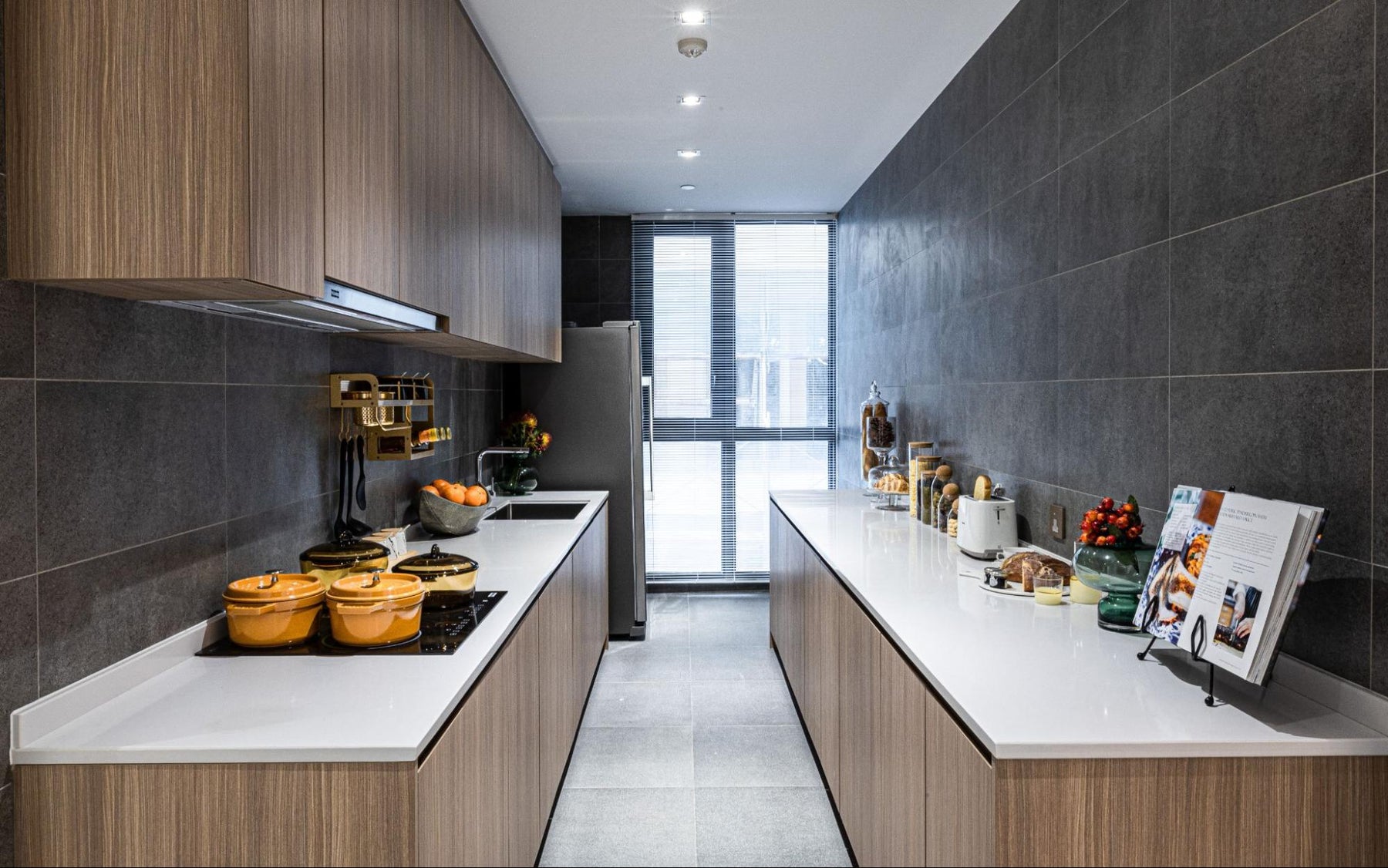 Tips To Buy Modern Kitchen Cabinets
Modern furniture always displays a tasteful union of form and function. Modern kitchen cabinets are slick, crisp, and defined. It exudes a minimalist style with a touch of modern-chic facade. Modern kitchen cabinets are made for practical reasons, from their special features to their overall facade. 
Incorporating the perfect modern kitchen cabinet in your space will depend on your lifestyle. How often you cook and the activities you and your family do in the kitchen impact its design and modified features. If you are looking for ideas to buy modern kitchen cabinets, here are some common modern kitchen cabinet features:
What's in Modern Kitchen Cabinet?
It Features a Flat-Panel Door 
Also known as slab-door, the flat-panel door of modern kitchen cabinets accentuates its minimalist roots. It is a signature for all modern kitchen designs. It is simple, clean, and straightforward.
A Frameless Cabinet Construction
A modern kitchen cabinet flaunts a full-overlay construction. This design hides the cabinets to showcase the chic simplicity of its essence. The door overlays the box cabinets to give it a more minimalistic aesthetic.
Anchored with Slick, Crisp Hardware
Modern kitchen cabinets lack ornamentation when it comes to hardware. Tubular pulls and flat linear pulls are often the facades of its hardware. To create a sleek surface, everything is either a vertical or a horizontal line. 
The Absence of Ornamentation
As was mentioned, modern kitchen cabinets are minimalistic. Thus, curvatures and intricate embellishments are set aside. Rather, it decorates by using subtle wooden grains, patina hardware, and bold solid colors. 
Accentuates the Finesse of Raw Materials
Modern kitchen cabinets are often constructed with wood. It is the perfect material that carries durability and intricate details. Modern kitchen cabinet designs celebrate raw materials with a tasteful natural facade. It balances the boxed, angled figure of the cabinet with rawness and natural flow.
It Emphasizes Horizontal Lines
All modern kitchen cabinets are shaped with horizontal lines. Wood grains are horizontally positioned as well as the hardware. Long, wide lines are what make a modern kitchen cabinet. Hence, they exhibit a distinctive horizontal depth and figure.
Influenced by Industrial Elements
Modern kitchen cabinets exude an industrial style with their unadorned facade. The materials used to construct them and the simplicity and practicality of their design showcase the best and essential features of industrial style. Thus, modern kitchen cabinets are greatly influenced by the roots of industrial design. 

Cabinets are the best way to organize things and clear the clutter in your space. Cabinets will help you create a space that brings a peaceful atmosphere without all the clutter, your home with breathe in a new ambiance. Bohemian Home Decor is an online furniture store that can help you design your ideal space.
If you are looking for that one furniture shop that provides everything you need for your home, our versatile furniture collection and our seasonal decor will give you a range of products that can fit your style and space. We are an online furniture shop that provides a one-on-one online shopping experience. We are equipped with high-end technology that guarantees fast and secure online transactions.