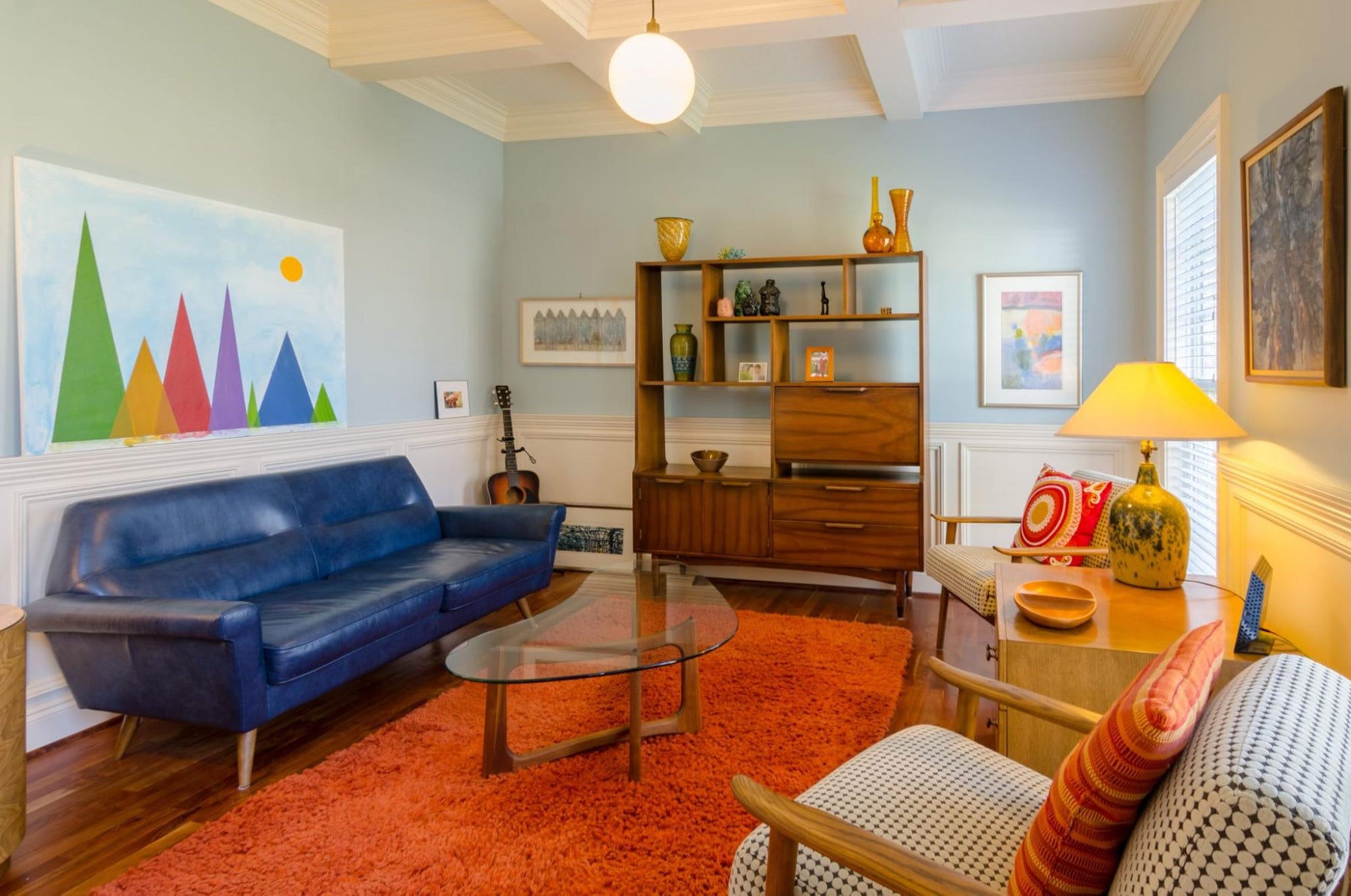 Modern Luxury Table Lamps - Add Style To Your Living Spaces
Table lamps are decorative lighting fixtures that warm the soul and ease the mind. It lights your space with comforting illumination that displays a comforting ambiance. Table lamps give spruce up your living space with style and sophisticated grace. 
Living spaces are meant to delight you and your family with a soul-warming atmosphere that can bring you closer together. It provides the light that can turn your small moments into notable memories. 
Bohemian Home Decor has an array of living room lamp stands that range in design, color, and style. If you are looking for table lamps that will decorate your space with a rich luminescence and opulent style, here are our top picks:
Decorative Table Lamps That Will Revamp Your Living Room
Raineir Iridescent Glass Table Lamp 
The Rainier Table Lamp has an elegant style. It is detailed with vivid geometrical figures and rich in neutral colors. It illuminates the space with warm lighting that can transform your space into an inviting and comforting milieu. 
The Rainier Table Lamp highlights a sophisticated stature that harmoniously blends soft curves and edgy geometrical shapes. It will bring balance to your space and your evening. The Rainier Table Lamp is a stunning addition to your elegant abode that celebrates the pristine forms of modern Mid-century chairs and other furniture.

Lamp with Geometric Detailing
This one is rendered in an opulent black shade. It is detailed with intricate geometrical patterns that elevate your space with sophisticated layers. It has a smooth texture and monumental style. It warms your space and relaxes your mood. 
The Lamp with Geometric Details will bring a twist of subtle textures and heart-warming illumination. Geometric table lamps for the living room are a perfect addition to your minimalist monochromatic space and modern Mid-century chairs. It will add a pop of edge and style to your living space while providing a sense of harmony and balance.
Gray Cortina Glass Table Lamp
The Cortina Glass Table Lamp will add a touch of female elegance to your space. It has a soft feminine appeal with a taste of boldness. The cracked-glass sphere will render your space with a dramatic visual image. 
The Cortina Glass Table Lamps for the living room have a reflective surface that displays a palatial veneer that layers the space with a luxurious ambiance. It will light up your living space with warmth and an inviting feeling. It will highlight the beautiful details of your hand-picked Mid-century modern lounge chairs.
Salient Marble Table Lamp
The Salient Marble Table Lamp is a luxury. The pristine dome geometric shade and the gold accents display an unequivocal luxurious style. Its minimalistic facade will add a touch of high-end elegance to your living space. It has a delightful charm that can turn heads around. 
The Salient Marble Table Lamp will blend immaculately in modern luxury living spaces. The marble detailing will revamp your space with a slight touch of the Grecian gods. It is an exquisite lighting fixture that will bring in a sweet palatial glow. Its impeccable details will create a cohesive appeal along with your classic modern leather chair with an ottoman.

Holloway Lamp
Add a tinge of whimsy to your living space by embellishing your side table with Holloway Lamp. It is simply magnetizing. It is a dreamy piece of lighting decor that will transform your space into a dreamland. 
The Holloway Lamp is a stylish and playful lamp that illuminates the space with a tantalizing glow. It will dwell beautifully in a chic living room that celebrates bold, radical pieces. It will add a celestial glow that will light up your mood and evening.
Whit Triangular Table Lamp
Indulge yourself in artisan lighting decor that will bring a raw essence to your space. The Whit Triangular Table Lamp is an unconventional piece made with unconventional materials. It has a simple yet elegant natural facade that will blend well in rustic living spaces. It will make the perfect tabletop decor for your rustic coffee table. 
The Whit Triangular Table Lamp is handcrafted for visual perfection. Its rhythmic figure will spark conversations and interest. It will intrigue every eye that gazes. It is a decorative piece that will layer your space with a warm glow and stunning style.
Table Lamps have an essential function in your evenings. It turns a bad mood into a relaxed, peaceful mind. It illuminates that space that makes you feel warm and safe. Table lamps layer your lighting design with subtle elegance and luminescence. 
Bohemian Home Decor is an online furniture store that curates diverse table lamps. Every piece is handpicked to match our boutique-like customer service. We provide easy and secure online transactions using a high-tech and updated website. We are an online furniture store that will bring delightful lighting fixtures that can light up your life.