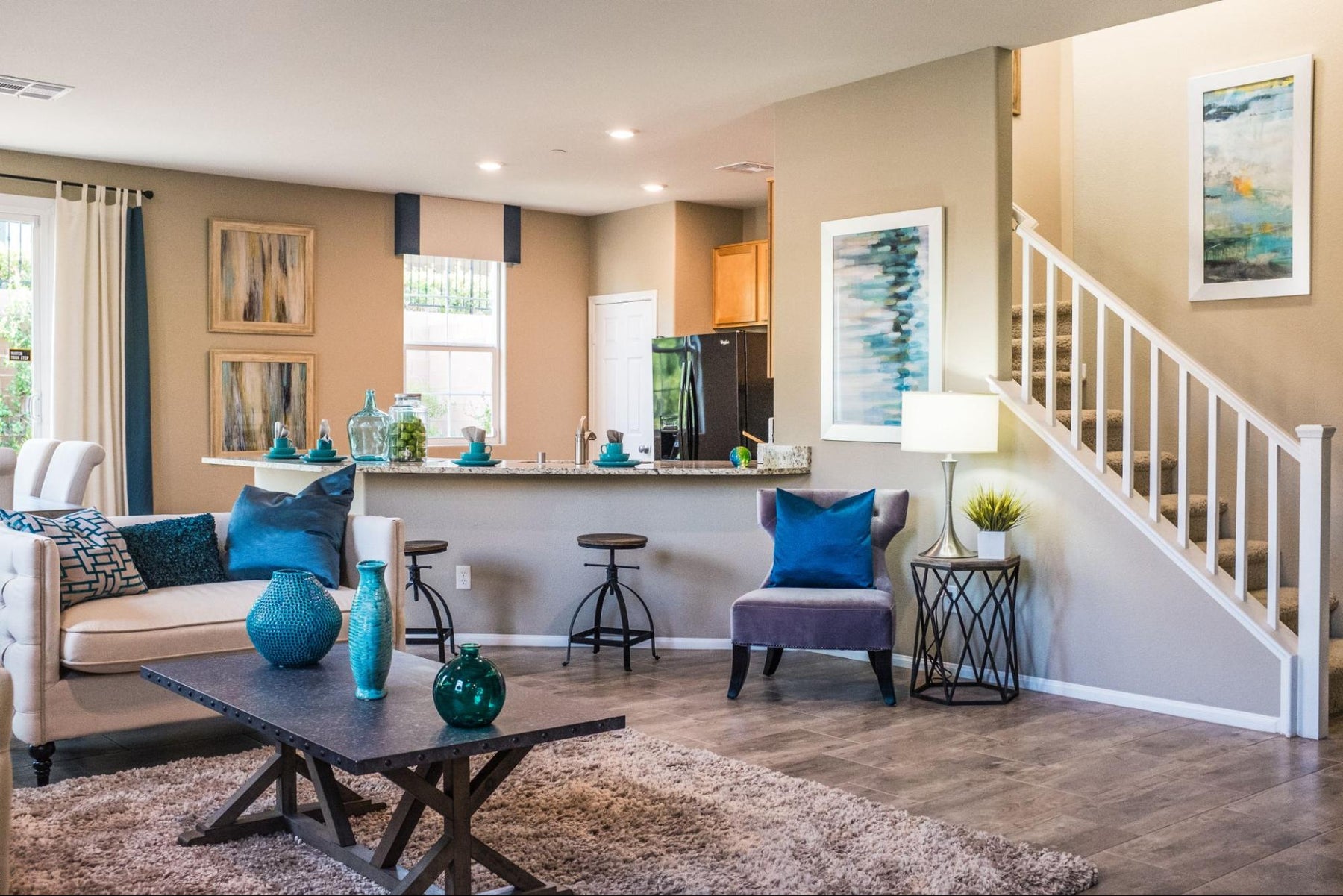 Stylish Side Tables That Will Be On-Trend This Year
Side tables are small furniture pieces but have important purposes in your bedroom or living room. Apart from adding style, it can also serve as a connecting piece between your accent chair and sofa. A pair of side tables in your bedroom can also add vital balance to your overall design. Side tables easily fit into small corners and provide extra space for storage displays. There are many ways you can decorate your home with side tables. Wooden side tables will look modest yet charming in a rustic-chic space. A metal side table colored in luscious satin gold will render a luxurious appeal. Nesting tables made with wood and iron are durable and can dwell in industrial spaces. 
If you are looking for a way to remake your living room or bedroom, here are a few of our favorite side tables that will be on-trend this year:
Trending Side Table Design 2023
A Charming Carved Wood Lexi Accent Table
A classic wood pedestal accent table is a beautiful addition to your classic, charming home. A round table anchored on a wavering pedestal intricately carved to shape an impressive figure. The round table top has a graceful geometric floral pattern that adds a sense of detailed beauty. It has a distinctive modern rustic appeal and is constructed with the unique character of reclaimed wood.
An Elegant Gold Metal Arlo Metal Eyelet Accent Table
It displays a luxurious contemporary design that can make a statement accent table around your living room. The polished, smooth surface that glistens with a dramatic glow will uplift a posh space decorated with neutral palettes. The notable eyelet details create a strobing pattern that makes this side table uniquely sophisticated. The transparent round glass table top creates a beautiful silhouette while providing ample space for your glass table lamp. The Arlo Side Table highlights an Art Nouveau style exhibiting sharp, refined edges and repetitive motion.
The Abstract Zee Angular Mirror Accent Table
A high-end industrial style elevated to match interiors that displays sharp angles and crisp edges. The Zee Angular Mirror has a textured metallic veneer with a small square mirror table top. A unique, slick side table perfect for minimalist luxurious living spaces. It can render abstract depth and angled silhouettes for a more theatrical effect.
The Patina-Style Quincy Accent Table
Patina is a vintage style that shows off a crusty and rusty yet charming appeal. It has a boho-chic look that can blend beautifully in bohemian interiors. It will complement opulent spaces while adding impressive geometrical patterns. It is rendered in a brash bronze palette making it more classic in its aesthetics. It is a round side table that can serve as your indoor plant pedestal or ritz, a traditional table lamp. 
An Exquisite Marbury Marble End Table
The Grecian appeal of the marble table top exudes a modest luxurious touch. The subtle veins add subtle details that can be a cohesive design element for your living room. It is anchored on a bent steel base rendered in a sheer black palette, making it a flexible piece of decorative furniture. The bent-steel style creates a rhythmic facade that will render vertical silhouettes. A round side table is ideal for displaying decors and table lamps. 
A Pragmatic Intersect Nesting Tables
Nesting tables are practical when it comes to function. It is an innovative furniture design that allows you to be flexible and versatile. It is a two-piece nesting table decorated with sharp, polished, tapered legs and a luscious dark, rich wood tabletop. The Intersect Nesting Tables are perfect for small spaces that need flexibility for special occasions. The smooth polished surface, along with its wood grain details, boasts a modern Mid-century design that will never go out of fashion.
Side tables are the furniture that can help you create a balance, cohesive design with the intended purpose. It all depends on your household needs and daily routine. It can either be purely decorative, serving as your pedestal for sculptures and favorite items. Moreover, it will also make a purposeful cocktail table that will hold your afternoon coffee or cocktail. Side tables are flexible pieces of furniture that deliver efficiency in your living space. 
Bohemian Home Decor has an array of trending side tables for your living room and bedroom. From brass metal designs to chic and crisp Art Nouveau styles, you will come across one that will fit your style and budget. Our website is equipped with high-end technology to deliver a smooth online shopping experience. We extend an effort to deliver a one-on-one boutique-like experience to our valued customers. We want you to feel satisfied and at ease when making online transactions via our website. Our US-based warehouse also guarantees on-time delivery.