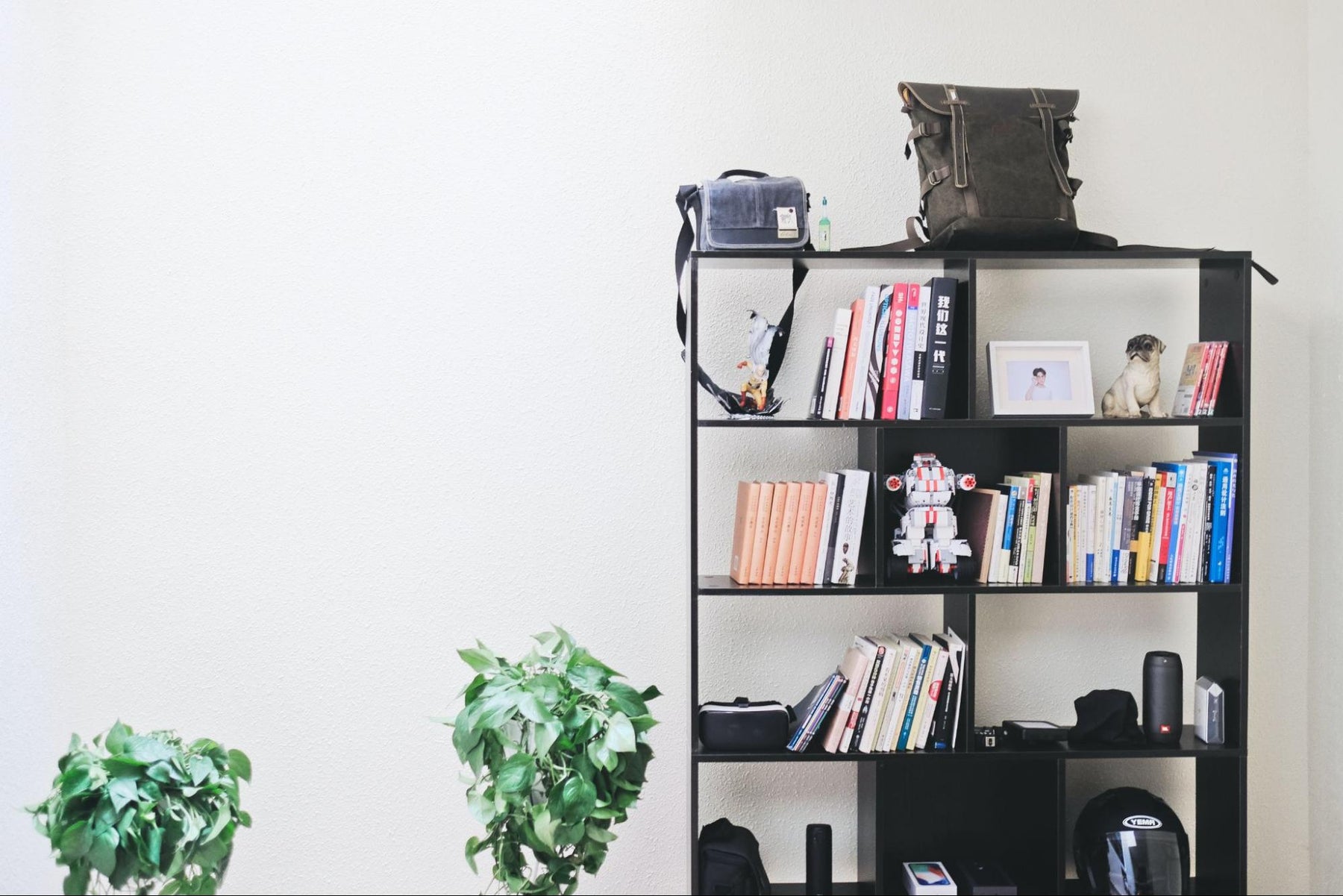 Rustic Bookshelves to Declutter Your Home Office Space
Bookshelves are a practical way to organize and store your books and other office essentials. They help keep books off the floor, preventing dust and dirt from collecting on them. Bookshelves also help organize books into categories, making it easier for readers to find the books they want. In addition, bookshelves can add to the aesthetic of a room.
When picking a bookshelf, first, determine the size and shape of the bookshelf. Consider the size of the room, the height of the ceiling, the number of books to be stored, and the type of items you want to display. Then choose the material for the bookshelf. Popular options include wood, metal, plastic, and glass. Wooden bookshelves often exhibit a rustic, Nordic touch with clean, crisp lines. 
You can also elevate your bookshelf by adding decorative elements, splashes of colors, and the style of your space. This way, you will be able to personalize its facade, which adds a more aesthetically appealing visual to your liking.
Rustic Bookshelves by Bohemian Home Decor
A Ladder Bookshelf
A ladder bookshelf is a tall, narrow bookshelf that looks like a ladder. It typically has several shelves, which can be used to store books, magazines, decorative items, and more. It will help you in creating a lot of storage space in your home. If you have limited space, you can use a ladder bookshelf to store books, magazines, and other items. 

It can also be used to display decorative items and photographs. The ladder bookshelf can be placed in any room of the house, and it can be used to add a touch of style and sophistication to the room. Furthermore, a ladder bookshelf can also be used to create an interesting conversation piece in your home.
A Wall-Mounted Bookshelf
Wall-mount bookshelves are a great way to store books and other items without taking up too much space. They can be mounted on the wall, either vertically or horizontally, and can come in a variety of sizes and styles to suit any home or office. Wall-mount bookshelves are not only great for books but can also be used to display photos, keepsakes, and other items. They can be used in a variety of places, from living rooms to bedrooms to offices, and are a great way to keep your space tidy and organized.
A Corner Bookshelf
Corner bookshelves are designed to fit into a corner. They are typically shaped like a triangle and feature several shelves. Corner bookshelves often provide a nice focal point in a room and can be a great way to add a touch of personality to a home. A corner bookshelf is a great way to maximize limited space while optimizing every corner of your small office to give it an efficient function.
A Barrister Bookshelf
A barrister bookshelf is a tall, glass-fronted cabinet that features several compartments for storing books. It is typically made from wood and has several shelves with glass doors to protect the items inside. The barrister bookcase is an ideal piece of furniture to use in a home office, library, living room, or den. It can also be used to store and display items such as collectibles, artwork, and photographs.
An Etagere Bookshelf
An etagere bookshelf is a tall, open-backed bookshelf typically features several shelves. It is often used to display decorative items and books. An etagere bookshelf is a type of shelf that is usually tall and slender, with multiple shelves that often feature decorative accents. It can be used to store books, display decorative items, or store and display items of any kind. Its tall and slender design makes it a great choice for small spaces, and it can be used to store a variety of items or to display pieces of art and other decorative items.
Bookshelves serve more than just storing your favorite geeky items. Apart from having a space to house your books, decors, and frames, a bookshelf adds style to your space. It gives varying forms and linear details to your overall design while adding important functionality to your everyday living. A bookshelf is one of the important home office furniture that helps you declutter your space for a more efficient day at your home office. 
At Bohemian Home Decor, we pride ourselves on a wide selection of bookshelves fitting for all kinds of home office space. We have large, etagere bookshelves for those with the luxury of space. Our smaller bookshelf selection will provide a space for your decorative elements to highlight your design preference.