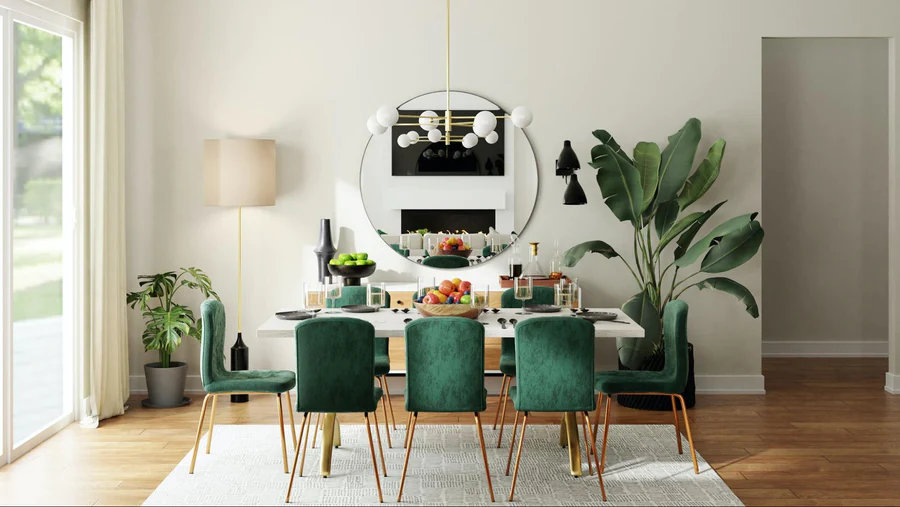 Quick Guide on All the Chandelier Types and Styles Available
Every design of a chandelier has a piece of history, meaning, and purpose. Ornate lighting during the 15th century was a luxury. It is a sign of a wealthy status and rich lifestyle. Through the decades, chandelier styles have evolved from maximal to minimal designs. 
Modern chandeliers are made with modern materials and fewer embellishments. They are more than just a piece of decoration, rather, they also add function to the space. Although chandeliers still project prestige, there is a wide range of chandelier selections in the market that ranges from affordable but stylish ones to expensive and grand in appearance and quality. 
Bohemian Home Decors has an array of chandeliers and other home interior lighting fixtures that fits all style and budget. Our collection presents modern, Mid-century to, Gothic pieces that will decorate your space with a rich ambiance and cunning style. 
If you are looking for a perfect chandelier that will blend harmoniously with your home interiors, here is a guide for different types of chandeliers:
Different Types of Chandeliers
Crystal Chandeliers
Crystal chandeliers are glamorous and display a reflective surrealistic facade. It will be an eye-catching statement piece in the middle of your dining or living room. It will add a twist of a dramatic atmosphere to your home while layering your lighting with an opulent glow. 
Glass Chandeliers
Glass chandeliers will uplift your home with modern elegance. Glass chandeliers are visually enthralling. It adds a muted yet magnetizing illumination to your space. It comes in different colors, styles, and figures. Glass chandeliers will look grand in a high-ceiling staircase. It has a charming appeal that can transform your space into a whimsical abode.

Candle Chandeliers
Candle chandeliers exude a Gothic exterior. It adds a touch of intrigue to your space while lighting it with sensual warmth. Candle chandeliers come in different sizes and shapes and have features that imitate a natural candlelight effect. Candle chandeliers vividly portray the essence of a burning candle, making your home feel cozy. 
Chandeliers with Shades
Chandelier with shades adds more dramatic muted lighting to your space. It illuminates the room with a subtle yet comforting glow. A chandelier with shades is an ideal choice if you want a discreet light source that does not attract much attention. Its simple design makes it a versatile piece of lighting fixture that can dwell beautifully in modern spaces. It will make your interiors appear harmonious. 
Wagon Wheel Chandelier
A wagon wheel chandelier is an industrial-chic option. The lights are fixed in a metal ring and suspended with a chain. It is a sleek style that has zero to minimal ornamentation. If you are looking for a minimalist option for your modern, upscaled industrial milieu, the wagon wheel chandelier will add spice to your space. 
Globe Chandeliers 
Globe chandeliers are embellished with branches of crystal globes that add a strobing effect to your lighting design. They almost look like orbs that dwell in your ceiling. Globe chandeliers are typically made with clear or smokey glass and attached to polished metal. 

Geometric Chandelier
The geometric chandelier has gained a lot of attention recently. They are trendy, stylish, and modern. Geometric chandeliers enclose lighting in a round or geometrical-shaped metal to add a twist of interest. It is ideal for industrial or minimalist Scandinavian spaces. It will add sleek, defined lines that can captivate the eyes of your family and friends. 
Empire Chandeliers 
Empire chandeliers are luxurious. It is made of rods or strings with cascading crystals. The lighting fixture is either installed on the exterior of the chandelier or inward to add a more dramatic effect. It is a perfect option for luxury homes. It will bring a hotel-like ambiance to your home interiors. 
Chandeliers add theatrical elegance and grace to spaces. It is one of the best ways to elevate your lighting design and add a layer of opulent style. Chandeliers are statement pieces meant to capture the eyes and attention. Apart from adding a glowing sense to your space, it also functions as an illumination that can enhance your lifestyle. 
Bohemian Home Decor
has a collection of chandeliers and lighting fixtures that can decorate your space with warmth and better your sleeping habits. We curate elegant, modern, and minimalist chandeliers that fit any home interior style. 
We provide a boutique-like experience to our customers to build a lasting relationship and properly cater to their home interior needs and wants. Our US-based warehouse assures our customers the perfect condition of their packages as we hand-deliver them to their homes.