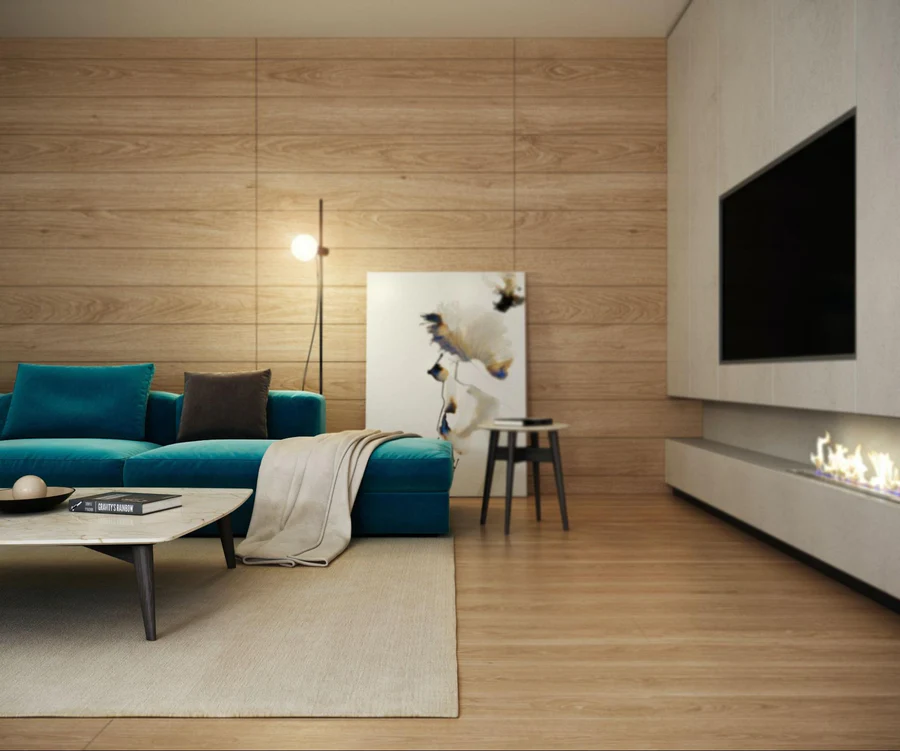 Modern Radical Lighting Fixtures for Living Room and Bedroom
Floor lamps are decorative lighting fixtures that can add a tinge of function. Floor lamps are naturally enticing and eye-catching. They show off a trendy stature that will decorate your space with a posh and edgy touch. 
Floor lamps for living room and bedroom spaces are an instant attention-grabbing element. They make brilliant lighting decor while adding unequivocal function to your space. Floor lamps will elevate your space with either warm or muted white illumination. It will layer a striking effect that can enhance your lifestyle and mood. It will highlight the exquisite details of your modern lounge chairs and eclectic table lamp decor.
If you are searching for that stylish yet functional floor lamp to add to your living room and bedroom, here are our best picks available at our online furniture store: 
Stylish and Modern Floor Lamps Online
Attwell Floor Lamp
The Attwell Tall Lamp displays a pristine laser-cut gold metal that adds a visually enthralling lighting effect. It is a sophisticated lighting fixture that will add tasteful elegance to your living room. It is embellished with a polished gold finish and immaculate cylinder shade to exhibit a luxurious facade. 
The Attwell standing light is a chic gold arc lamp in living room that can create a harmonious balance to your modern luxury home while blending impeccably with your modern black table lamp and modern Mid-century chairs. It exudes a prestigious finesse that can allure your family and friends. It will light your space with a rich, opulent glow.
Holloway Floor Lamp
The Holloway Standing Lamp is nothing short of charisma. A charming standing light will illuminate your space with a luscious appeal. It will make a beautiful pairing with a sphere table lamp. It has a marble base to add more elegance to the design, while the spherical shades create a muted glow that can layer your living room with an enticing and comforting ambiance. 
The Holloway Floor Lamp will beautifully decorate your space with a dash of surreal lighting. It will glow up your little dark corners with an absolute modern elegant style. It is a statement piece that will magnetize your guests upon catching a gaze.


Archer 3 Light Tiered Floor Lamp
The Archer 3 Light Tiered Floor Lamp is an edgy and radical lighting fixture. It has a visually enthralling appeal that will make you look twice. It will add dramatic illumination to your space while inducing a relaxed mood. Veneered in a polished silken black finish for a striking image. 
The Archer 3 Light Tiered Tall Lamp exudes a light that creates an artsy ambiance. Its attention-grabbing facade makes your space an unconventional abode. It will layer your lighting design with a striking luminescence. It will add a tasteful glow to your handpicked vintage ceramic table lamps and modern Mid-century chairs.
Keller Adjustable Arched Floor Lamp
The Keller Arc Floor Lamp is a lighting fixture designed with a chic and sleek figure that will add a touch of distinctive style to your home interiors. It is a functional decorative lighting fixture that illuminates the space with a subtle yet comforting delight. 
The Keller standing light will beautifully dwell in your bedroom. It will give you the adequate lighting you need to put you to good sleep. It is a contemporary lighting fixture with modern functions. It will make your favorite Mid-century reading chair even more inviting.
Sullivan 3 Light Gold Floor Lamp
The Sullivan 3 Light Floor Lamp is more than just a decorative piece. It is a Mid-century floor lamp design that can function as task lighting. Suppose you love reading in your living room or bedroom before sleeping. In that case, the Sullivan Standing Lamp will provide the comfort and amenities you need to boost your everyday living experience. 
The Sullivan standing light in living room boasts an upscaled industrial design. It will illuminate an industrial space with grace and sophistication.  It will make an impressive combination with abstract table lamps. It is a versatile piece of a lighting fixture with an unequivocal and essential purpose.
Bohemian Home Decor has a selection of trendy and edgy floor lamps. Our diverse range of lighting fixtures and decorative lighting can cater to all your lighting needs in your living room, kitchen, and bedroom. 
Our online furniture store provides customers with a boutique-like experience to ensure quality customer satisfaction. Our US-based warehouse guarantees our customers the perfection of their packages as we hand-deliver them to their doorsteps.