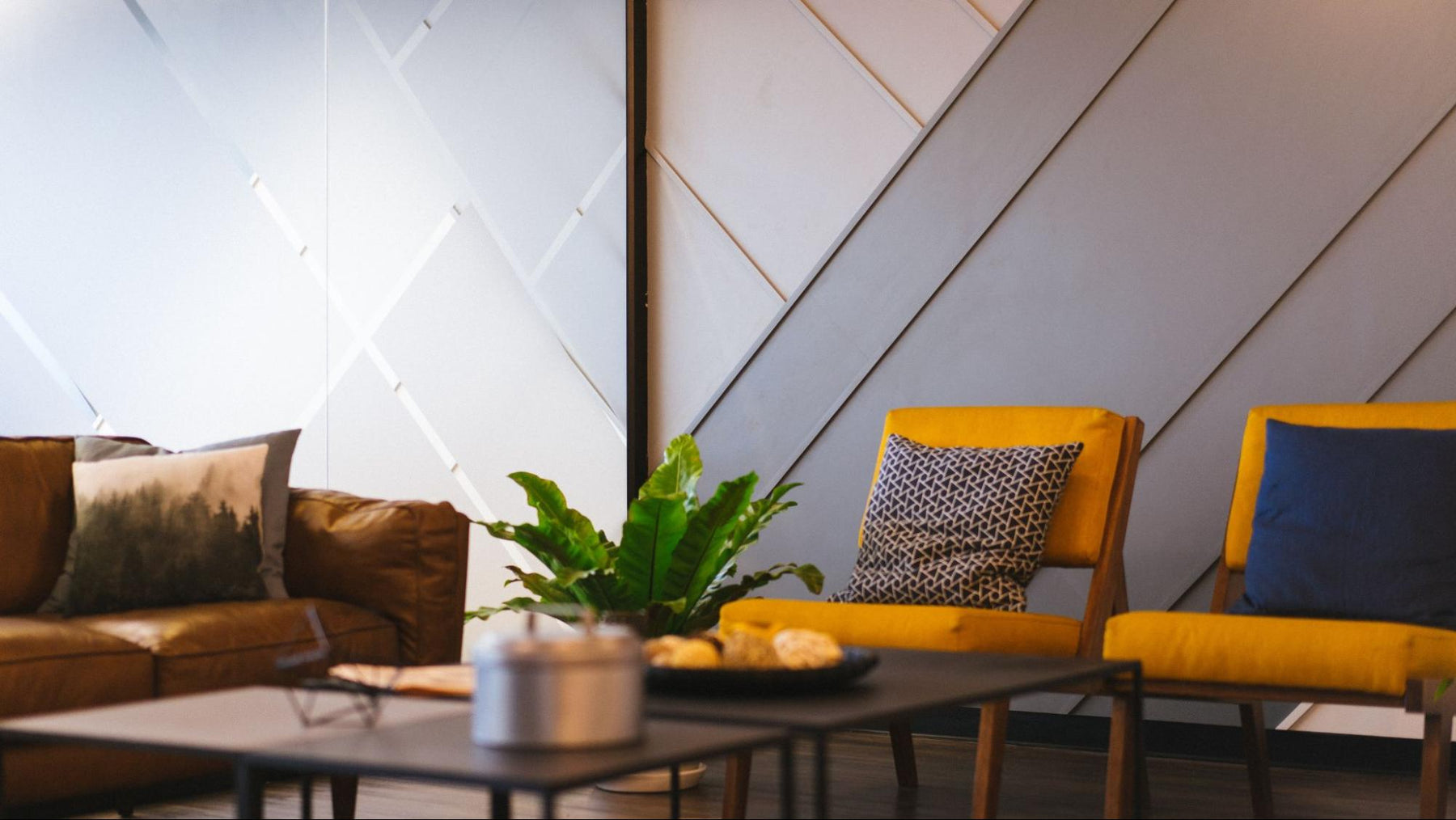 Modern Furniture For Everyday Living
Modern furniture is all about comfort, style, and purpose. With the cutting-edge technology available, modern furniture are architectured with tenacious materials for absolute durability and longevity. 
Modern furnishings exude sophistication and a touch of trendy edge. It boosts the ambiance of the space to uplift your everyday lifestyle. Modern interiors exhibit a highly functional appeal that provides comfort, ease, and minimalist aesthetics. 
So, if you are planning on revamping your humble abode into a sleek modern milieu, here are some of our furniture selections: 
Modern Furniture Ideas From Bohemian Home Decor Collection
Modern Accent Chairs
The Fancy Connall Chair
Apart from its ritz appeal, Connall Chair is a perfect option for lounging. It is made with unequivocal comfort and uncompromising style. Its neutral palettes with accents of satin-like gold finish will add a taste of elegance that can easily go with other furniture around your home.
The Connall Chair is a perfect accent chair you can incorporate into your modern interiors. With the textures of the linen fabric along with the lush appeal of the white velvet fabric, your space will transform into a luxurious haven.

Material/Color: Linen fabric | Back: white velvet fabric | Base: Brushed stainless steel with gold 
Dimensions: W 72cm x D 80cm x H 74cm | SH 42cm
Price: $1,614 
The 

Eclectic Loyale Lounge Chair
The lustrous palettes of the Loyale Lounge Chair will bring an opulent character into your space. It is an ideal addition to your small living room furniture layout with its flexible shape and optimal dimensions. 
Loyale Lounge Chair is versatile and can blend beautifully with contemporary Scandinavian designs. The design is ergonomically outright so that it can keep you lounging for hours without breaking your back. 
Fabric: 100% polyester
Color: Twilight
Legs: Solid walnut legs
Dimensions: W 112cm x D 95cm x H 96.5cm | SH 46cm
Modern Dining Chairs
The Refined Stature of Desta Dining Armchair
Want an everyday fine dining experience in your home? The Desta Dining Armchair is not only sophisticated in the facade but also structured to bring a hotel-like amenity to your everyday dining experience. 
It will bring prestige into your dining interiors with its velvet fabric seats and ergonomic form. The Desta Dining Armchair is one of our chair collection's luxurious modern Mid-century dining chair options. The rich hue of navy blue will visually lavish your guests and astonish them as they feel the palatial texture of the velvet fabric seats. 
Material: Velvet fabric seat | Metal legs
Color: Navy seat | Black legs
Dimensions: W 57cm x D 58cm x H 85cm | SH 49cm
The Simplicity of Unity Dining Chair
Unity Dining Chair is simple but undeniably blissful in terms of comfort and function. It is made with a plastic seat for longevity and endurance to everyday wear and tear. It is defined by the geometric details and pristine arch. 
The Unity Dining Chair is a practical modern Mid-century dining chair option that will last for years. The combination of the materials is intended for robust quality and lastingness. Apart from its pragmatic quality, the design displays the essence of modern elegance. 
Material: Plastic seat | Metal legs
Color: Taupe seat | Black legs
Dimensions: W 56cm x D 54cm x H 82cm | SH 46,5cm
State-of-the-Art Dining Tables
The Deluxe Facade of the Maisie Dining Table
The lustrous exterior of the Maisie Dining Table will bring delight to your daily meals. Its exuberant surface and silken finish are proposed to blend palatial design and practical function. It is built with gilt-edge materials using modern techniques and equipment. 
The Maisie Dining Table is a modern dining table intended for regular weekend gatherings and arduous use. It can resist stains and scratches without compromising the pristine quality of its facade. Its oval shape is flexible for all types of spaces. 
Material: Fiberglass top | Strong cast aluminum base
Dimensions: W 197cm x D 120cm x H 72cm
The Vigor of Roland Dining Table
If you are looking for a dining table option that will last for generations, the Roland Dining Table is one of the most robust there is. It is made with an aeronautical steel base for the purpose of lasting quality. 
The Roland Dining Table is a stylish dining table but embellished with absolute durability. Its rectangular shape can comfortably accommodate six guests, and perhaps you can squeeze in two more. It will blend immaculately with iconic modern Mid-century dining room chairs.
Material: This dining table has a welded aeronautical steel base with a 19mm premium tempered glass tabletop.
Dimensions: Medium: L 180cm x D 85cm x H 70cm | Large: L 225cm x D 85cm x H 70cm
 
Modern living has never been this upscaled until pieces of furniture are made with design and function in mind. So, why not carelessly lounge and enjoy your weekend on your accent lounge chair while you sip on your freshly squeezed lemon juice? Perhaps, invite some friends over for a Saturday dinner and sit comfortably on your chic dining chair conversing for hours?
Bohemian Home Decor has an array of modern furniture you can conveniently shop at our online website. We curate beautiful modern pieces around the world and handpick unique home decors to complete your home interior shopping experience in one online shop. 
We provide a boutique-like shopping experience to our customers and ensure a quick delivery service. With our US-based warehouse, our customers are guaranteed to receive their packages in perfect condition.