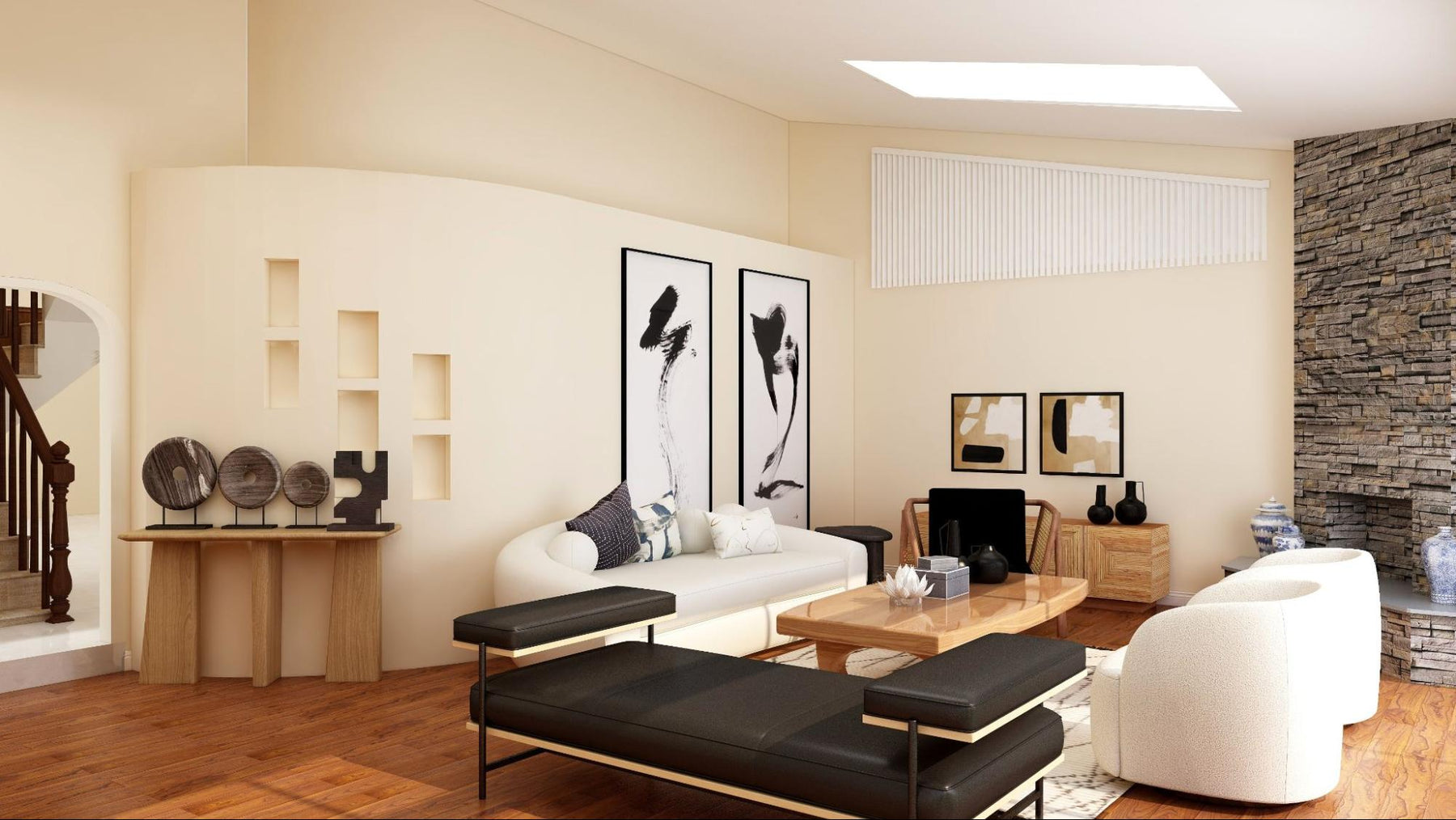 How To Turn Your Living Room Into a Mid-Century Abode?
The living room is where everyone hangs out. It is an area for lounging, leisure, and bonding. Guests are welcomed in the living area. It is a space where most socializing happens. Thus, your living room design must be functional but shouldn't compromise style. 
Mid-century modern chairs and other furniture are modest but luxe. The polished wooden finishes, silken leather furniture, and handcrafted decorative pieces are just a few that define the mid-century design's rich essence. So, if you are looking for tips that can turn your living space into a mid-century bliss, here are a few design tips:
Designing a Mid-Century Living Room 
Integrate a Multi-Functional Coffee Table
Perhaps a coffee table with storage space? Your modern coffee table shouldn't be just a simple table centered in the middle of the room. It can also function as an organizer for your magazines, books, and other leisure essentials.
The Ingmar Modern Coffee Table displays absolute design and function. The black vein marble top can endure excessive scratches and stains, while the walnut veneer gives the room more space for storage. It is a marble coffee table that gives you both style and function.
Decorate Tabletops with Modern Handmade Sculptures
Handmade sculptures are conversation-starter pieces. It starts a meaningful exchange among your guests. Spice it up with freshly-squeezed lemonade, jazz music, and sweet treats; your weekend afternoon gathering will last until dinner.
Embellish the Space with a Contemporary Floor Lamp
Our Reflection Floor Lamp is a trendy luxe lighting decor that will spruce up and light up your space. The simplicity of its design exhibits a distinct polished finesse while exuding an edgy contemporary style.
If you are looking for a piece that carries both design and function, Visit: Bohemian Home Décor offer modern floor lamps are one of the decorative pieces that you can add to your mid-century space. It will blend well with your modern Mid-century chairs.

The living room is a space for relaxation. It is a room for a laidback weekend with family and friends. Hence, the design shouldn't compromise function, and function shouldn't compromise design if you want your living room to bring absolute function in style.