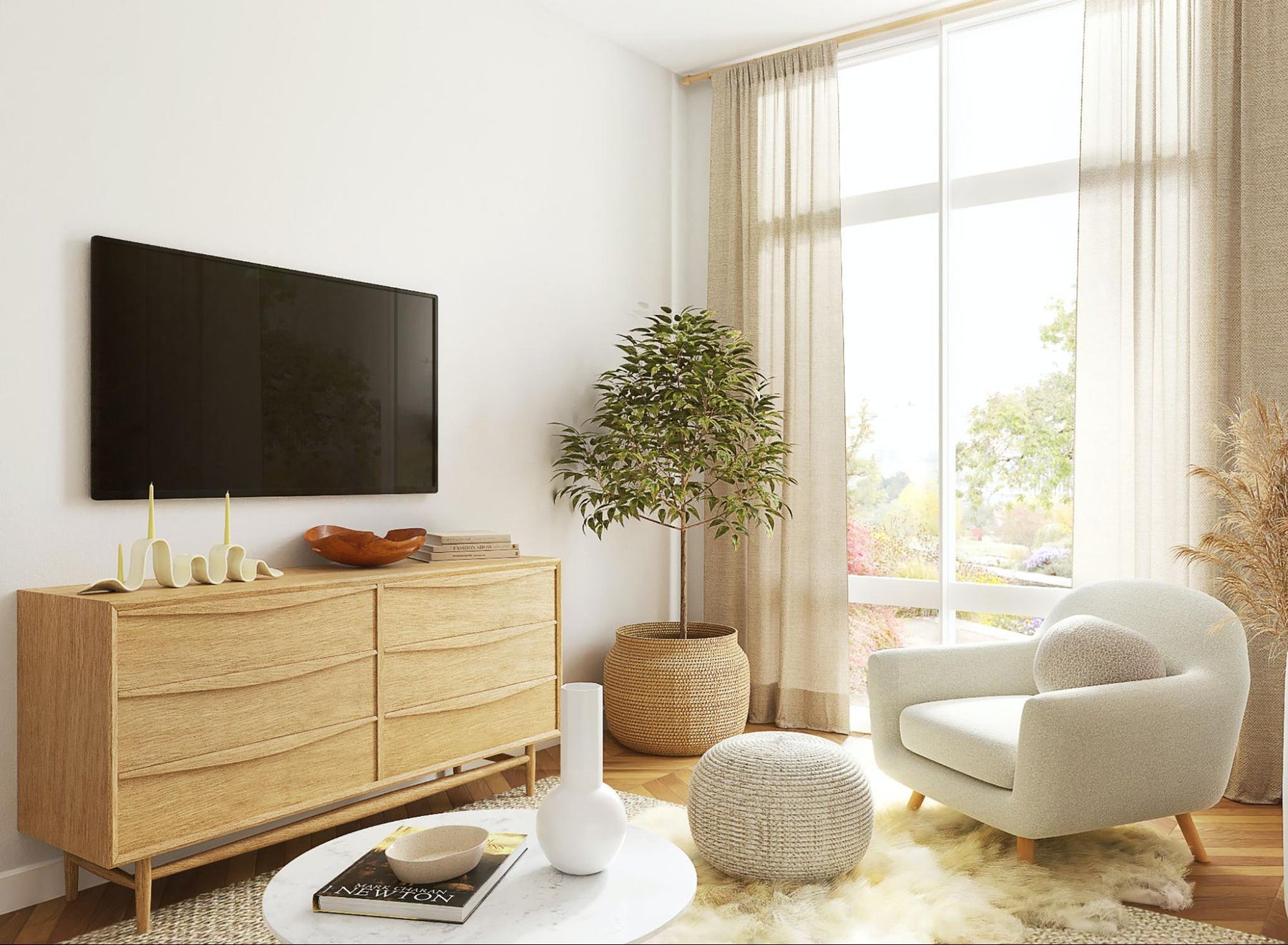 How To Style Your Living Room with Ottoman Furniture This 2023?
An ottoman is a versatile piece of furniture. From your comfy footrest to a classy cocktail table, there are many creative ways to style and use your ottoman in your living room. Although most of the time, an ottoman is regarded as an extra piece of furniture that contributes a minor purpose. But in so many ways, ottomans deliver comfort to your seating experience. 
Treat your ottoman as an extra detail to your visual design and an essential piece that adds flexibility to your space. This new year is a time to uncover different ways to revamp your living room. You need not have to go all out to create a little variation. Just a few tweaks can significantly alter the whole look of your space. For one, an ottoman will make the perfect addition. If you are looking for creative ways to incorporate an ottoman to your interiors, here are some tips:
Creative Ways to Blend Ottoman Furniture Into Your Living Room
An Element of Bold Contrast
If your living room needs a little pop of interest, an upholstered fabric ottoman will uplift the energy in your space. Use it as an element of striking contrast but not in an invasive way. A small ottoman with vibrant hues and intricate prints is an ideal contrasting feature. It will render a lively appeal while adding more functional furniture. You can opt for a storage ottoman to make it even more useful. Lest we forget, when picking your contrast element, align the colors to your existing color scheme. A complimentary color combination is the simplest technique to start with.
A Luxe Leather Ottoman 
You can never go wrong with leather in terms of durability and classic appeal. Leather ottomans are timeless. They will never go out of style. Leather ottoman furniture will add a classic, charming touch to your living room. It also goes well with modern Mid-century spaces. A leather ottoman will add a smooth, luxurious layer to your space. And due to its compact surface, a leather ottoman can serve as your alternative coffee table.
Matching Your Ottoman to Your Color Scheme
By far, the simplest way to incorporate your ottoman into your living room is to choose one that matches your existing color palettes. It will add a more cohesive look to your space while creating balance in your overall design. As long as the shape of your ottoman matches all the other furniture in your space, you can never go wrong. 
Pairing With Your Curtains
Another way to give your living room a little bit of intrigue is to match your curtains with your ottoman. Bold prints, neutral block hue styles, and coordinating striking hues will make an effortless all-together appeal. This design technique will make a grand statement as your family and friends enter your living room. It will add beautifully complementing design elements without disrupting the balance.
A Cozy Look with Low Ottoman Furniture
A low ottoman gives a more laid-back vibe to your living room. It will add a more contemporary style, especially in a boho-chic interior. Embrace your inner bohemian and add a woven pouf of a low ottoman to your space and lounge like a modern hippie. With low ottoman furniture, you will create a more inviting room that will be perfect for a weekend gathering.
Decorating with a Pretty Pair
If one ottoman is not enough, then you can definitely have two. But who's counting? A pretty pair of ottoman furniture will give a balanced, symmetrical essence to your living space. It will layer your space with a more lavish texture and height. On top of that, you will have more options for seating and perhaps a side table or a footrest. But, when we say pair, we did not say your option is limited to matching ottomans. You can go eclectic and pick two bold ottomans for an impactful statement. As long as you align them with your color and pattern scheme, you are good to go!
Layering Patterns Over Patterns
Maximalism is in this year, and the bland, impersonal appeal of minimalism is slowly fading away. Layering patterns over patterns is one of the most creative ways to style your living space. The trending fabric prints for 2023 have a rich, vibrant, and energetic look that is perfect for your space makeover. It will render a unique character that will set it apart from other living rooms. Printed fabric ottoman furniture enhances and complements other playful textures around your space.
A Platform for Decorative Trays
A piece of ottoman furniture with compact surfaces will make an ideal coffee table alternative. You can embellish it with sliver trays, ornaments, and little trinkets for a charming touch. It is a practical choice that will give you more versatility in terms of its function.

Ottomans are flexible pieces of furniture that can give you endless options for their function. It all depends on the lifestyle of your family. Thus, it is a personal piece that serves its specific and intended purpose. This year, give yourself a chance to be creative and play around with your home interior. Bohemian Home Decor is an online furniture shop that has an array of ottoman designs that display elegance, beauty, and pristine style. Our furniture collection ranges from sharp industrial designs to charming French intricately carved wood dining chairs. Our US-based warehouse guarantees fast delivery. Our website is equipped with high-end technology to ensure your secure browsing and satisfactory shopping experience.