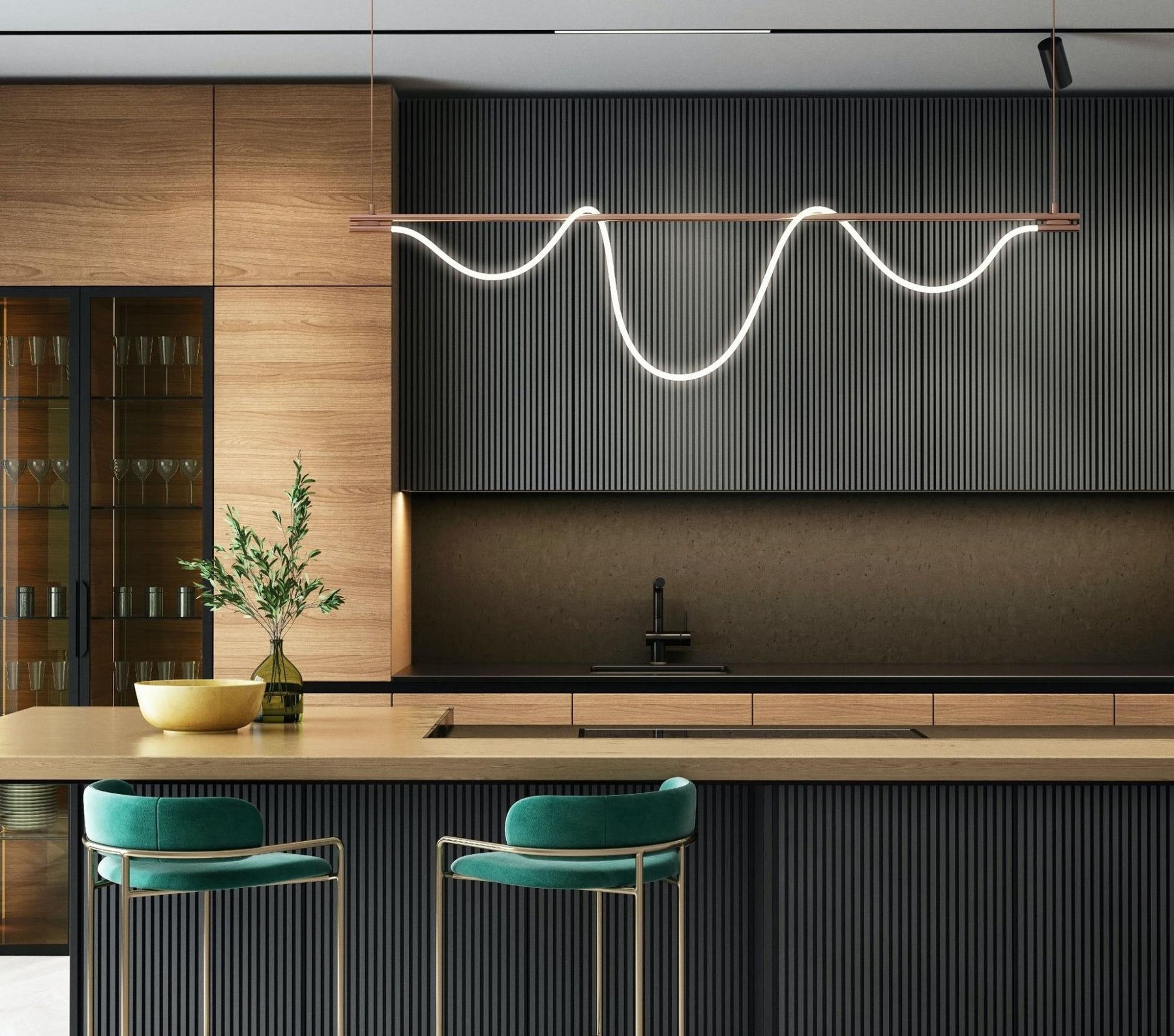 Modern Counter Height Metal Bar Stools - Pick the Best Stools
There are a few important aspects to consider before buying counter and bar stools. The design, function, dimensions, and height are a few that can help you decide which one is right for you. Counter and bar stools are ideal for kitchen counters, home bars, and outdoor leisure areas. 
Picking the ideal bar and counter stool for your space needs to be precise, especially when choosing the right height that best suits the height of your kitchen counters or home bars. Here are our few design tips:
Tips on Choosing the Right Counter and Bar Stool
Knowing the Right Dimensions
The core difference between a bar and a counter stool is the height. Counter stools are between 22 inches to 28 inches high. On the other hand, standard bar stools are 28 inches to 32 inches. Choosing whether or not you need a counter or a bar stool depends on the height of your counter. 
Choosing the Right Height
Choosing the right height ensures comfort and ease. If you get to pick the wrong height for your counter, you will either have too much or minimal leg room. Picking the wrong height will also impact your design.
The Right Spacing
It is not ideal for overcrowding your counter with stools. It can lead to the cramped seating, and you will not have enough room to move around comfortably. The standard spacing is between 6 to 8 inches. 
Large bar stools aren't ideal for small counter overhangs. It will take much of your leg room, especially the ones with a lot of depth. Another thing to consider is the leg rest. Your counter stool must be fitting to the height of your family members. It is important that their feet can reach the leg rest when they are sitting.
Choosing the Right Function 
Bar and counter stools have different styles and functions. It is important to know the main function of your stool for you to pick the right style. 
Swivel
Swivel bar stools or counter stools are playful because you get to go around 360 degrees. However, if you have kids, it will be a hazard. 
Backless
The backless stools are traditional. It is also space-saving and efficient. It is ideal for any type of space and is comfortable for sitting for long periods. 
Adjustable
Adjustable bar stools and counter stools are perfect for families that have a huge difference in height. It is ideal for kids due to its convenience of adjusting the height. 
Upholstered
Upholstered stools are comfortable and luxurious. If you are using your counter or bar stool every day, upholstered stools are the best option. 
Stools with Armrest
Stools with armrest is another option that can provide comfort. Arms add stability to your sitting position and can be a great option for kids. However, stools with armrest are only ideal for wider counters because it is typically larger and takes up more room.
Picking the Ideal Design
Texture
A textured counter or bar stool will layer your room with contrast and details. It will break the monotonous appeal of your space while adding a taste of depth to the design. 
Color
When picking the color of your stool, it is always best to pick the ones that will create contrast. Give it a pop of vibrant color if your room is rendered in monochromatic hues. 
Material
The material can also make all the difference. Apart from its influence on quality, it will also add to the overall aesthetics of your space. Wood will add a natural essence and warmth to your home. On the other hand, Polished metals are leaning more on the trendy industrial modern style. 
Bohemian Home Decor has a wide array of counter and bar stools. We handpick pieces that are diverse in style and colors without compromising quality. Our wide selection of bar and counter stools will spark inspiration and will enthrall your imagination. 
Our online furniture shop provides a boutique-like experience to deliver satisfactory services and products. Our US-based warehouse also guarantees our clients the pristine form and perfect quality of their packages as we hand deliver them to their doorstep.