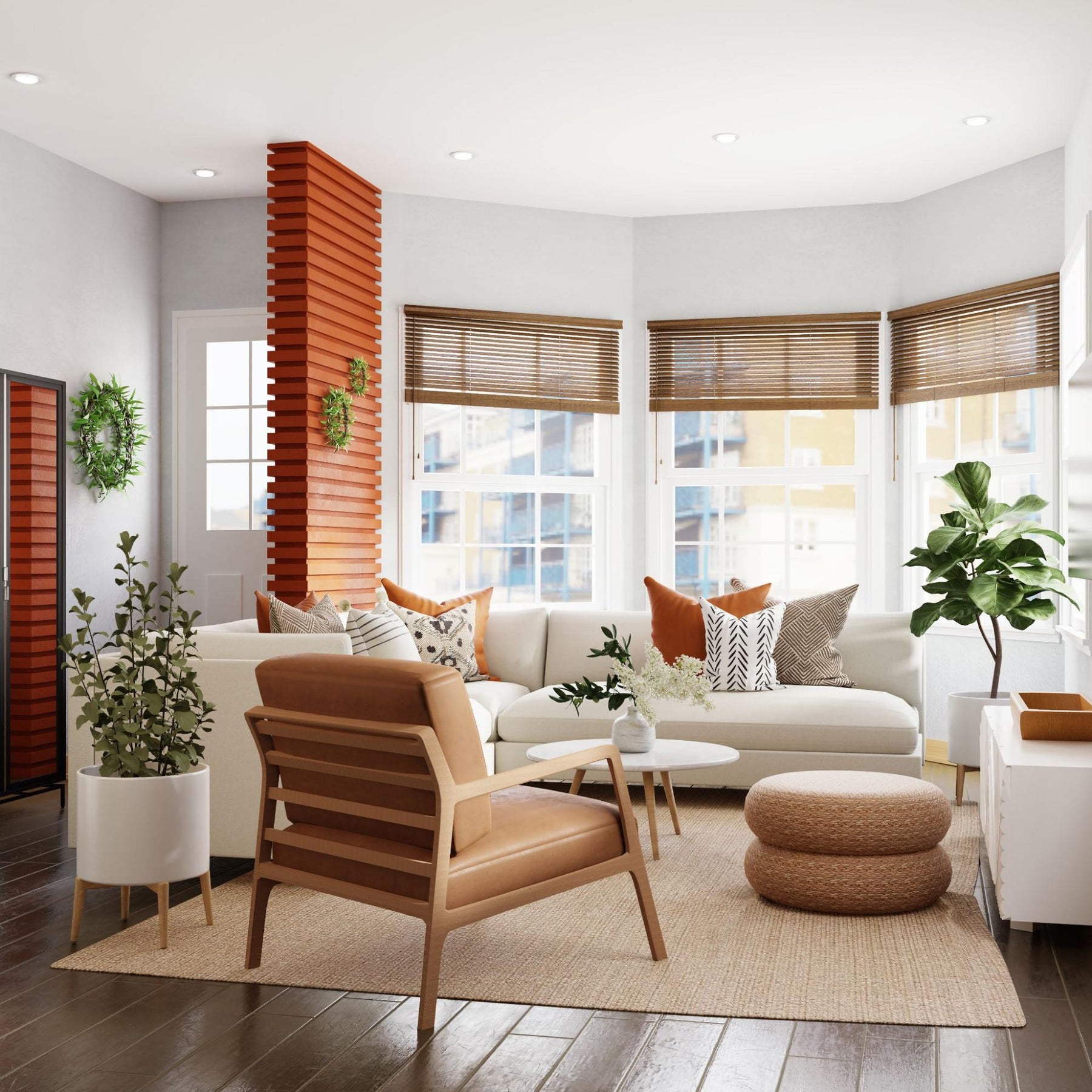 How To Pair Sofa and Accent Chairs?
One thing that makes a space appear harmonious is the right combination of furniture. The shape, color, and scale are vital factors that can make or break your overall design. Sofas and accent chairs add aesthetics and function to your living room. Thus, blending the ideal furniture for your space will indulge you in harmony and beauty. 
Bohemian Home Decor is a boutique-like online furniture store that offers a range of loveseats and armchairs in different sizes, styles, and colors. We know the challenge of feeling overwhelmed when shopping for your furniture. Thus, we took the time to give you some tips on making furniture shopping easy. 

How To Create a Dynamic Furniture Duo?

The Scale
The scale greatly impacts the proportion of your space. Scale and proportion go side by side to keep all the design elements in your space from overpowering each other. If you want to enjoy a space far from chaos, you will need to look at the details of each of the furniture you choose and see if it suits your other furniture. The backrest, depth, and size all matter. 

The Seat Height
The seat height influences comfort and proportion. Picking the best armchairs and sofas for your living room will require a uniform seat height. The sole purpose of such is to bring comfort to your guests whenever you are gathering around and having a conversation. It makes sure everyone is eye-to-eye. Otherwise, some of your guests might feel like sitting at a kids' table, whilst some will feel like being put onto a pedestal.
The Design and Pattern
The design and pattern of your furniture must be cohesive with everything else in the room. Only if you want to create a bold contrast. So, if you already have a piece of patterned furniture, it will be ideal for picking a combination with solid colors. It will help balance all the elements in your space. 
The Color
Colors make a huge impact in any space. When shopping for your furniture, it is wise to have a concrete color scheme in mind to help you pick the right ones. You can opt for one major color, one minor palette, and one accent color. If you stick to the color combination you already decided on, then it will be easier for you to spot the perfect sofa and accent chairs for your space.

The Leg Style

The leg style of each of your pieces of furniture impacts the visual balance of your design. The style, height, and material are vital factors you will need to look at to keep the balance and proportion of your space.
The Shape
The shape greatly influences the harmony around your space. If you aim to render a space that looks good together, you will have to pick furniture in cohesive shapes. If you want to opt for curvy supple furniture, then you will have to integrate elements that have curved edges. Otherwise, if you prefer a crisp, sharp look, edgy, modern furniture will make a great selection. 
The more comfortable your chair is, the more memorable your time with your family and friends. Our chair collection brings more than just comfort. We curate designer pieces, artisan designs, and sleek modern furniture that can cater to all kinds of space design. Bohemian Home Decor taps with furniture designers, manufacturers, and local makers to bring you an array of options that fits your style.

Bohemian Home Decor is an online furniture store that provides easy, breezy online transactions. We are equipped with high-end technology that brings absolute security and ease of purchase to every customer we serve.