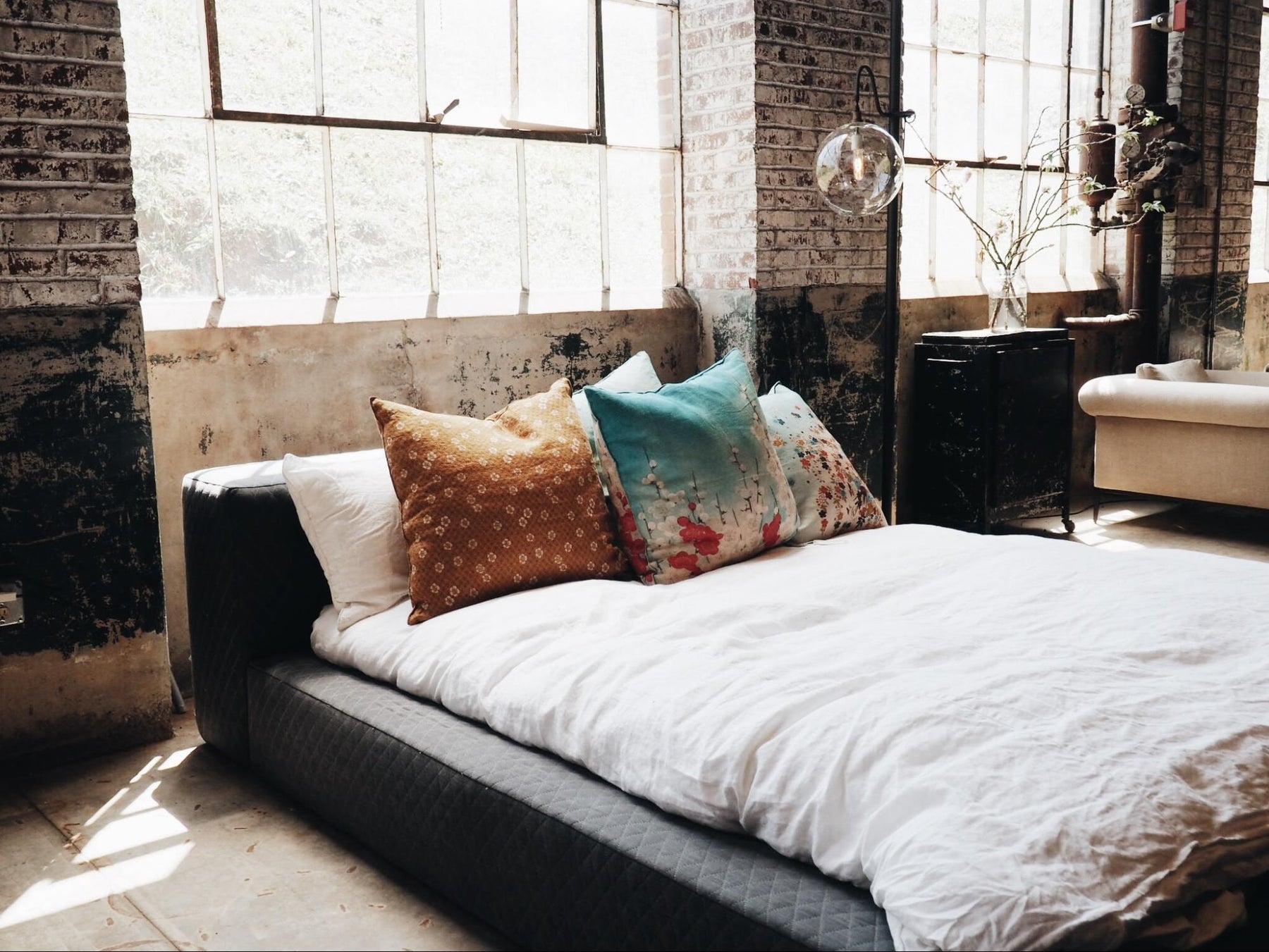 How To Design a Mid-Century Bedroom Style?
Mid-century interior design is a style that was popularized in the mid-20th century. It is characterized by minimalistic, functional, and modern designs. Materials used in mid-century designs typically include natural wood, leather, and chrome. The colors used in the Mid-century design are often muted and earthy, such as beige, tan, and brown. Furniture often includes low-slung sofas, armchairs, and coffee tables. 
Lighting is often an important part of these designs, with large windows and statement lighting fixtures. Mid-century interior design is known for its clean lines and timeless appeal. The lighting fixtures used in mid-century interior design should reflect this aesthetic. Look for sleek, modern fixtures that are composed of geometric shapes and a limited number of colors. Consider incorporating floor lamps, wall sconces, and pendant lights in your design. Choose fixtures that are made of metal, wood, or glass to complete the look.
Choose Neutral Palettes
Begin by selecting a color palette that is inspired by mid-century modern design. A neutral palette of grays and whites is popular, but you can also opt for bright colors like pops of yellow, blue, and green.
Choose a Minimalist Bed Frame
Choose a bed frame that has a clean, minimalistic design. Look for metal frames with simple lines and geometric shapes. You can also opt for a wooden bed frame with a modern design. Choose frames with low profiles, sleek lines, and geometric shapes. Make sure the wood is of good quality and properly sealed. For a more rustic look, choose a solid wood frame with a distressed finish.
Choose Iconic Mid-Century Furniture
Choose furniture pieces that are iconic to mid-century modern design, such as a tufted sofa, an Eames lounge chair, and a Noguchi coffee table. 
Iconic Mid-Century Furniture Designs
Tufted Sofa

 

Eames Lounge Chair 

Noguchi Coffee Table 

Arne Jacobsen Egg Chair 

Finn Juhl 45 Chair 

George Nelson Platform Bench 

Le Corbusier LC2 Armchair 

Saarinen Tulip Table 

Eero Saarinen Womb Chair 

Charles and Ray Eames Molded Plastic Chair
Integrate a Modern Bedside Table
Add a modern bedside table to your design. Look for pieces with tapered legs and simplistic designs. A great option for a modern bedside table is the Intersect Nesting Side Table. This piece has a simple and streamlined design with tapered legs and a natural finish. The table is made from solid wood and comes with two drawers for storage. It is perfect for adding a modern touch to any bedroom.
Embellish with Geometric Boho Rug
Choose a modern boho rug to complete the room. Look for geometric patterns and bold colors. A rug that features a unique combination of bold geometric patterns and bright colors, making it the perfect addition to your modern boho-themed room. A rug that is made from natural wool, making it durable and soft to the touch.
Add Some Statement Pieces

Incorporate a few statement pieces that are inspired by mid-century modern design. Look for pieces with curved lines and bright colors. An upholstered armchair with curved arms and tapered legs. An abstract wall art piece with bold colors and geometric shapes. A geometric patterned rug with a bold color palette. A bright yellow sideboard with sleek lines and tapered legs. A pair of sculptural metal bookends with a matte finish. All these will create an intriguing look for your bedroom.
Light Up with Mid-Century Lighting Fixtures
Add some lighting to the room. Look for pieces with a modern feel, such as a pendant light or a vintage-inspired lamp. Mid-century lighting design is a style that emerged in the 1950s. It is characterized by the use of organic materials, such as wood and metal, as well as geometric shapes and lines. 
This style of lighting often features a mix of materials, often in a juxtaposition of modern and traditional elements. Mid-century lighting design is often seen as a minimalist approach to lighting, often featuring a single or a few pieces of lighting as the main focus of the room. Common mid-century lighting pieces include cone wall sconces, pendant lights, and table lamps.
Mid-century design is timeless because it has a classic, minimalistic style that has stood the test of time. The materials used in mid-century design, such as wood, steel, and glass, are all timeless, and the clean lines and simple shapes are aesthetically pleasing. Additionally, many of the mid-century pieces are versatile, making them popular even today.
Bohemian Home Decor, has an impressive collection of Mid-century furniture and lighting fixtures. Our collection exudes famed, iconic Mid-century dining chair designs, crisp bedside table styles, modern, minimalist wall sconces, to luxurious leather bench seating.