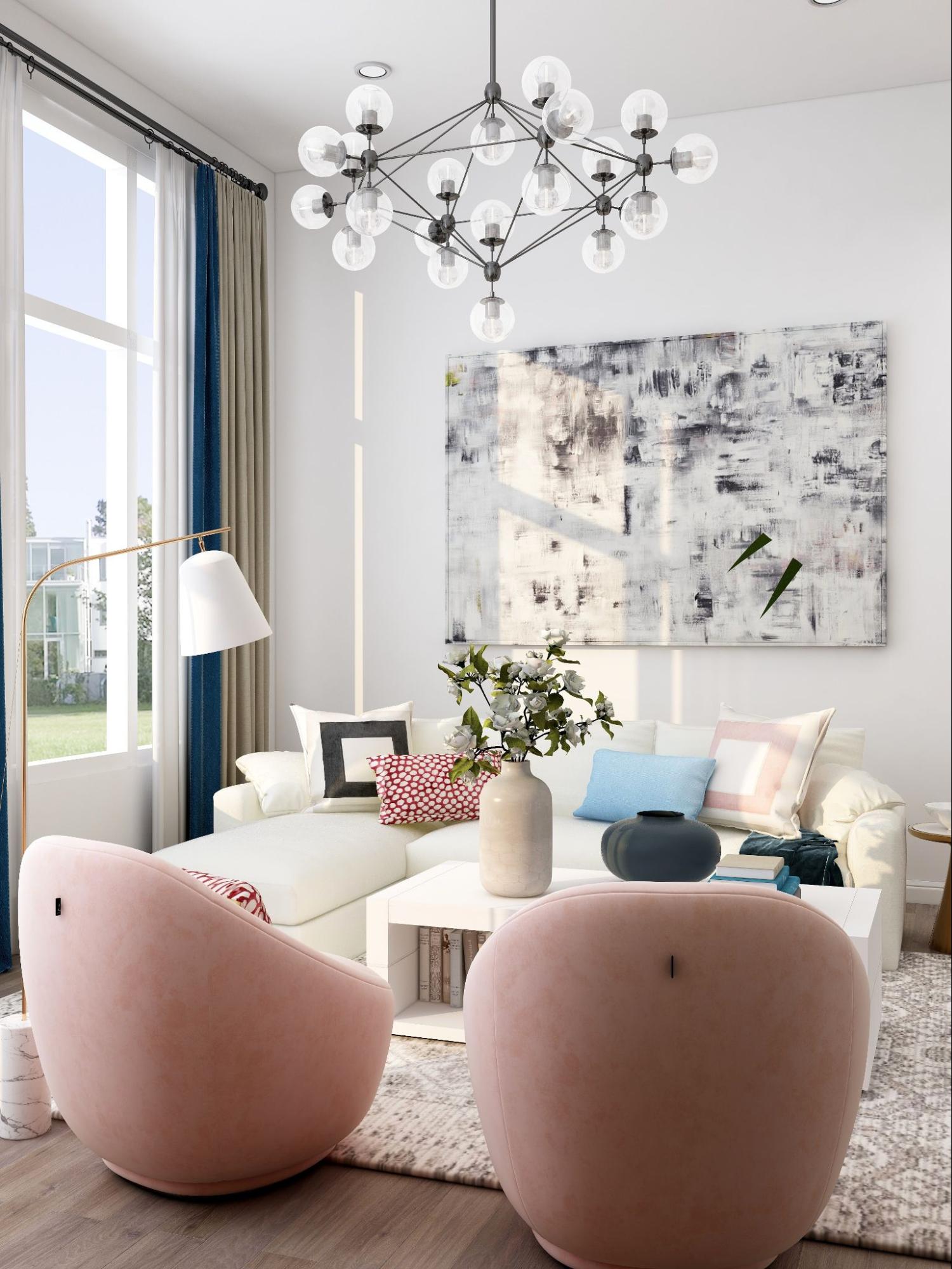 How Can I Make My Living Room Look Luxurious?
Creating a luxurious-looking living room need not cost much. All you need is the right furniture, lighting, and decors that exhibit a luxurious facade. A luxurious living room exudes rich, stylish design elements that are well-threaded together. It is important to be mindful of every element you include in your design. 
Every design element in your living room will contribute to its overall appeal. If you want to achieve that rich, luxurious space, here are some tips:
How to Design a Luxurious Living Room?
Embellish Your Walls with Decorative Molding
Decorative molding is a classic way of decorating walls. It can be either wooden molding or plasterwork. Decorative moldings show off intricate classic patterns that will layer your space with subtle yet luxurious details. Victorian and Renaissance patterns will make the perfect decorative molding for elegant living spaces. 
Display an Antique or Bronze Sculptures
Antiques and sculptures exude historical essence that adds a charming classic elegance. Antiques are typically rendered in a luscious patina that forms naturally to old items. The patina creates a rich look that appears as if it came from an antique shop in a Paris flea market. Large antique mirrors, lamps, and classic furniture are a few of the antique and bronze items you can add to your space to make it look luxurious.
Integrate Curvy Shapes
Straight, minimalist lines will fall short of looking luxurious. Curvy Mid-century chairs and design elements will add a taste of opulence to your style if you want to add depth to your space. It is essential to incorporate a variety of shapes to make your living room look expensive.
Add Metallic Items
A few items rendered in metallic hues will make all the difference. It will add a luxurious glow to your space while layering some dramatic veneer. Mirrors with metallic frames, brass consoles, and metallic floor lamps will add gleaming elements that exhibit luxury. Modern lounge chairs with accents of gold metallic legs and intricate luxurious patterns are tasteful options that can help you achieve that expensive look.
Put Fresh Flowers on Vases
Fresh flowers are a luxury. Apart from adding tangible beauty to your beautiful abode, fresh flowers instantly uplift your mood. It will make your room appear expensive. Your bouquet of flowers need not be ostentatious but also not sparse. Choose flowers such as tulips and roses because they simply display elegance and richness.
Create Vignettes Using Your Decor
Aligning your decors doesn't simply cut it. It is ideal for creating a vignette to add a more distinctive balance to your decor. Instead of just tossing all the items on your bookshelf, you can add a few variations to add depth. Creating vignettes is easy, but it greatly impacts your overall design.
Bohemian Home Decor is an online furniture store that curates stylish, versatile, and functional interior decor, modern Mid-century chairs and other furniture, and lighting pieces. Our boutique-like customer service provides a satisfactory experience for every purchase. 
Bohemian Home Decor gives a comfortable and secure online shopping experience. Our online furniture store is armed with advanced digital technology that allows our customers to explore, purchase, and make transactions with ease and unequivocal security.