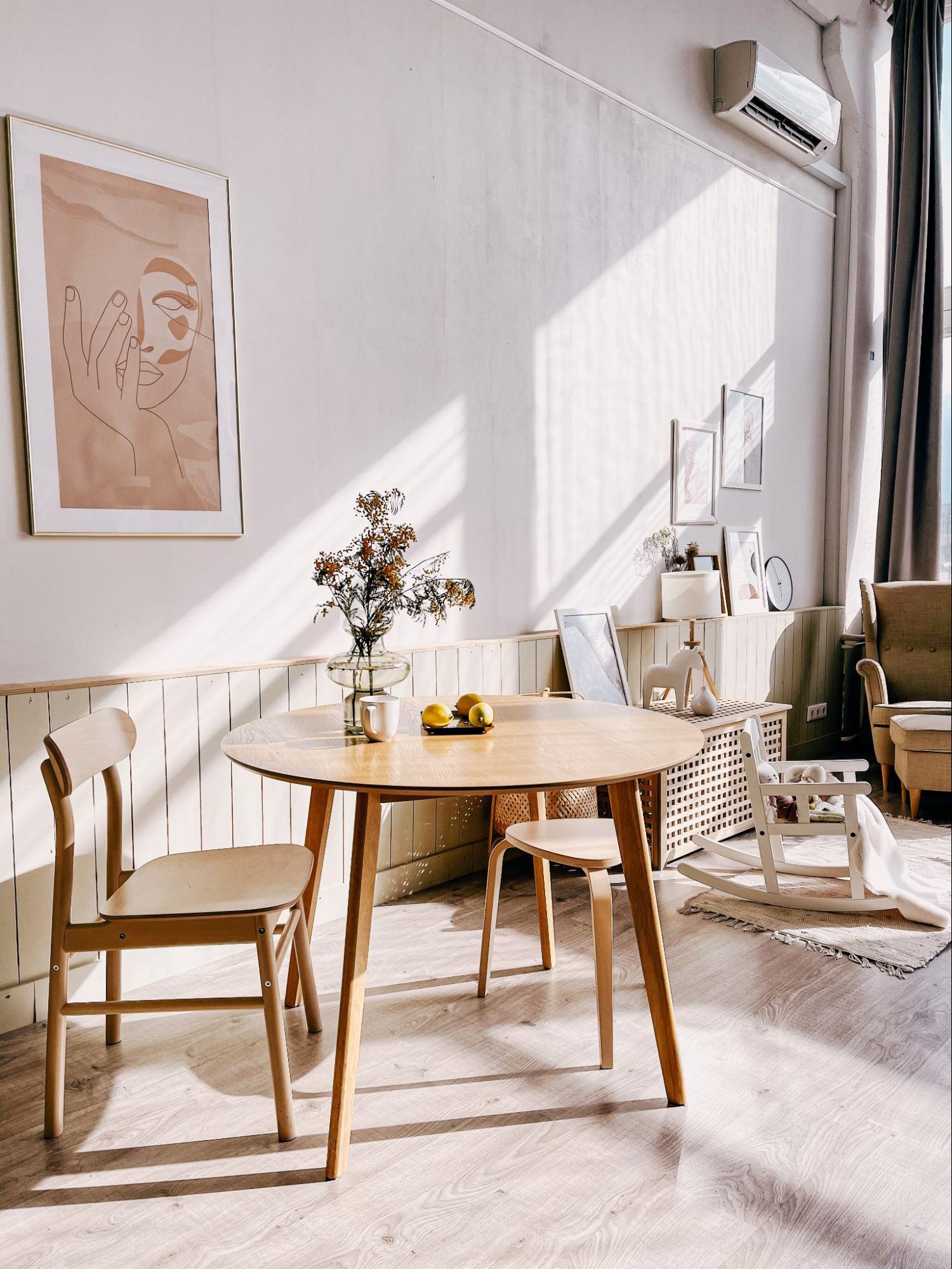 Holiday Specials: The Perfect Four-Seater Dining Sets for an Intimate Thanksgiving Dinner
A perfect dinner needs the perfect dining furniture. Comfort and style are what our dining set collection flaunts. Making more memories with your close friends and family is a Thanksgiving tradition that every household holds dear to their heart. Setting up an intimate dinner will make your night extra special. 
Bohemian Home Decor is going full blast on offering customers the best deal this holiday season. Our four-seater dining sets will give your space a little boost of luxury. If you are looking for that perfect four-seater dining set for your intimate Thanksgiving dinner, here are a few of our favorites from our collection:
Luxurious Dining Sets for the Holidays
The Selena Dining Set 
The Selena Dining Set is a pristine four-seater diningroom set that comes with a chic round table and four luxurious dining chairs. It is rendered in luscious walnut hues that display a polished, rich surface. The modern Mid-century dining chair rendition of the iconic Bullhorn Chair. The Selena Dining Set will add a touch of classic style and modern function to your humble space. 
The Posh Henley Dining Set 
The Henley Dining Set displays an oriental appeal with

a taste of Mid-century style

. It comes with a rectangular dining table and chairs rendered with an immaculate satin white surface. It has four oriental dining chairs that display Mid-century aesthetics with organic solihiya seating. It will make an impressive dining table for four.
The Mid-Century Modern Fiona White Top Dining Set 
The Fiona Dining Set is simply blissful. The impeccable combination of the pure white tabletop and rich, luscious wood legs creates an impressive balance between the two opulent palettes. It comes with a round table and four Mid-century modern dining chairs. Your Thanksgiving evening will be an intimate and memorable one. 
The Rich Aliana Dining Set 
The Aliana Dining Set will be perfect for an intimate evening with your family. It comes with a polished round tabletop that exhibits intricate wooden details. The dining chairs display an oriental style with a distinctive figure. Its practical dimension and shape will fit well in small dining spaces.
The Stylish and Luxurious Viggo Dining Set 
The Viggo Dining Set has a tasteful, stylish facade that will capture attention. The rawness of its wooden, dark brown tabletop displays a classic, luxurious appeal. It comes with chic fabric dining chairs accentuated with midnight Pantone blue seating. It is outright comfortable and luxurious. 
The Radical Rolda Dining Set 
The Rolda Diningroom Set is a little something practical and radical dining room set. It has a rectangular dining table beautifully rendered in rich, luscious wooden tabletop. The sleek and distinctive design showcases a tasteful style with a modern flair. It comes with two chic benches embellished with sophisticated gray seating.
Design a dining space that stimulates appetite, creates memories, and brings a hotel-like dining experience with our luxurious dining table collection. Bohemian Home Decor handpicks dining tables that exude absolute finesse and quality. We want you to feel and eat like kings and queens in the comforts of your beautiful home. 
Bohemian Home Decor is all about style and timeless functionality. Our dining table collection exhibits diverse designs, shapes, and sizes to cater to all kinds of dining spaces. We have a US-based warehouse that guarantees our fast delivery. Our online furniture store provides satisfactory customer service that will make you feel like shopping at a local furniture boutique in your area. Bohemian Home Decor makes an outright effort to deliver quality home interior needs and service.