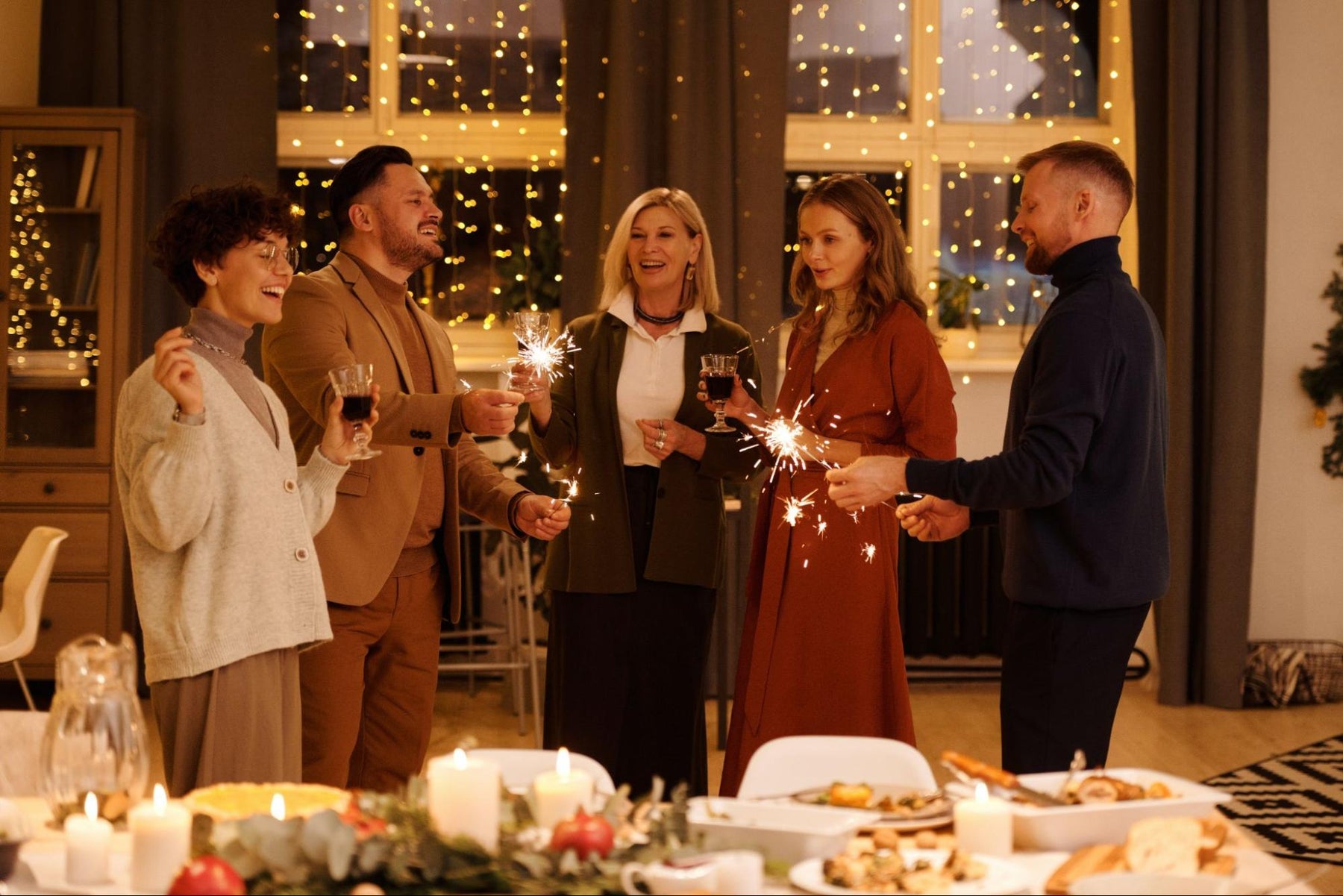 Holiday Sale: Stylish Leather Bench Collection
Having enough seating is crucial if you are hosting a big holiday party. Choosing anything that will not last you until the next holiday is not practical. Hence, why not do it luxurious style to uphold the sumptuous dinner you are going to serve? Leather benches are classic. They exhibit a rich taste with a touch of traditional appeal. It will create a cozy and warm ambiance in your space while providing your guest with the best comfort. 
Bohemian Home Decor aims to give customers large discounts without compromising style and quality. If you are looking for that extra seating for your holiday parties, here are some of our favorite leather benches from our collection:
Luxurious Leather Benches for Your Holiday Parties
Niles Leather Bench
The Niles Leather Bench will sit your guests like kings and queens. The luxurious tan leather will add classic appeal to your home decor. It has the perfect size to seat two to three people comfortably. The walnut wood stain adds an impressive rawness to its overall facade.
Salazar Leather Bench
The Salazar Bench furniture is an oriental delight. It is embellished with woven genuine leather and sleek, long legs. The rich, opulent aesthetic it bears will blend beautifully in Mid-century abodes and modern minimalist oriental houses.
Elgin Leather Bench
The Elgin Leather Bench has an unconventional figure. The radical style it displays will add a distinctive layer to your minimalist oriental abode. It is decorated with woven leather seating and flawless, slick legs. It is rendered in luscious reddish-brown palettes that display classic, rich aesthetics. 
Sumba Leather Bench
The Sumba Leather Bench shows off a tasteful fusion of the classic tufted style and chic, modern legs. It is cushioned to add more hotel-like comfort to your family and friends. It will add a glowing traditional essence to your holiday atmosphere. 
Kampa Bench
The Kampa Bench flaunts a Mid-century modern style. It has a simple figure that can layer your space with subtle yet luxurious appeal. It is rendered in tasteful brown palettes and walnut legs. The Kampa Bench is the perfect seating addition to your modest, Mid-century abode.
Bunta Bench
The Bunta Bench seating is an extravagant piece of furniture. It is decorated with a classic tufted style and a slick rectangular form. It is rendered in a rustic brown surface that will layer your home with a distinctive figure and intricate details.
Kampa Bench
The Kampa Bench is simple and chic. It exudes an outright modern style in terms of figures.  The leather seating exudes a classic rustic style that can add a taste of modern Mid-century aesthetics to your beautiful home.
Timeless and stylish are what our chair collection boasts. Notable mid-century pieces, iconic modern chairs, and luxurious but hip furniture are a few of what we curate from furniture designers worldwide. Bohemian Home Decor handpicks a wide array of luxurious and trendy furniture that exudes a worldly taste.
Bohemian Home Decor has a US-based warehouse that helps us deliver your package quickly and in perfect shape. Our online furniture store has the best technology to provide a one-on-one boutique-like shopping experience. Exploring the Bohemian Home Decor website will make you feel like shopping at your local furniture boutique.