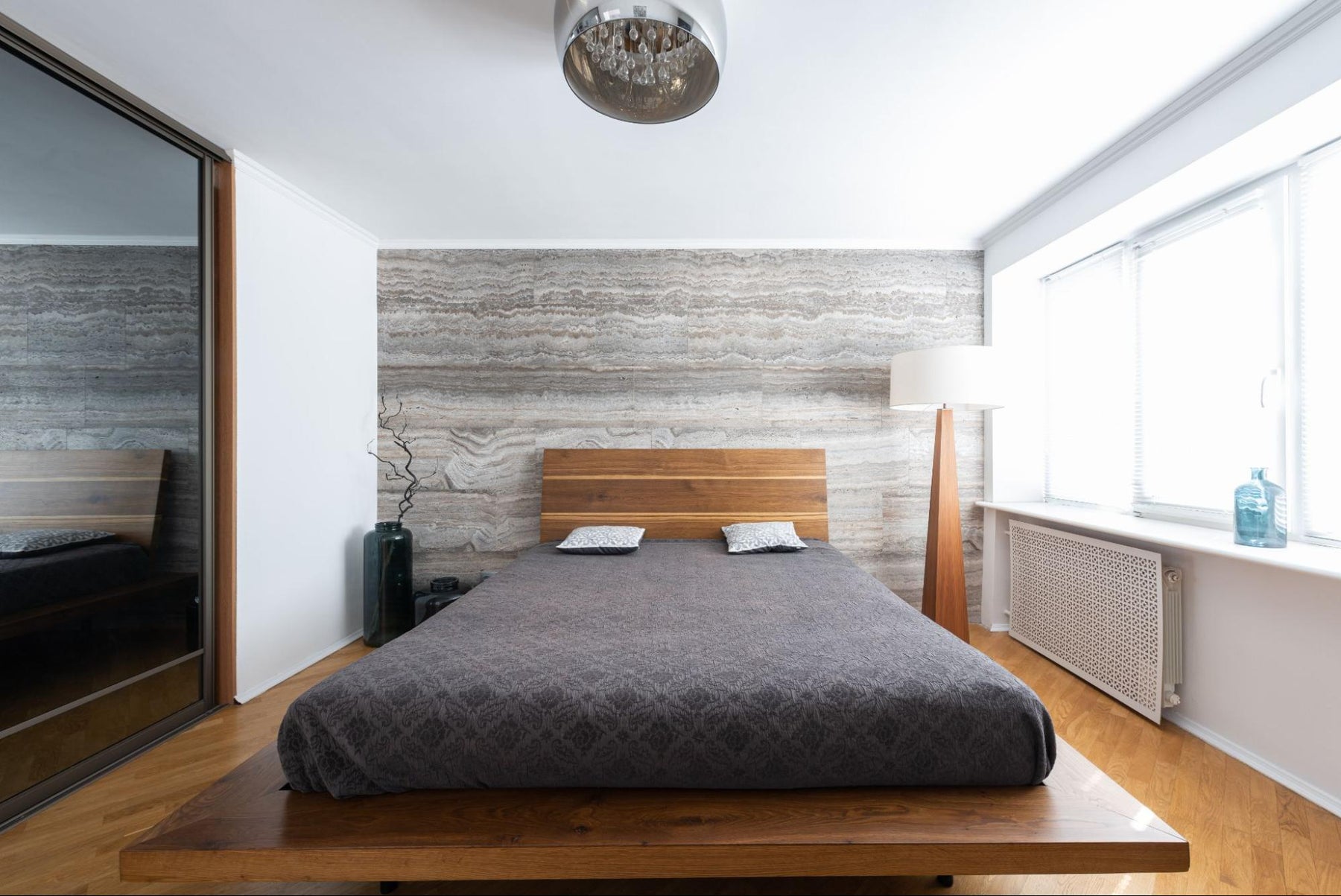 Exquisite Bedroom Lighting Ideas That Can Enhance Your Mood
Good lighting design can help improve sleep by setting the mood for a restful environment. Quality lighting can provide an atmosphere conducive to relaxation, helping to reduce stress and anxiety. Dimming the lights in the evening, avoiding blue light from screens, and using warmer-toned lights in the bedroom can all help promote quality sleep.
A good night's sleep is essential for your physical and mental health. It helps your body to heal and repair itself, boosts your immune system, and can improve your mood and cognitive performance. Sleep is also important for learning new information and consolidating memories. Poor sleep can lead to many physical and mental health problems, so it's important to prioritize getting a good night's sleep every night.
So, if you have been having trouble relaxing and sleeping at night, it maybe has something to do with the lighting in your bedroom. It is time to get a good night's rest and indulge in that deep sleep that you deserve. Here are some good lighting ideas for the bedroom to help your well-being.
Bedroom Lighting Ideas That Will Better Your Mood and Sleep
Waterloo Floor Lamp White & Bronze
This modern mid-century floor lamp creates a warm and comforting atmosphere. Its frosted glass sphere provides muted illumination for a gentle ambiance, while its silken silver-bronze hue adds a sophisticated touch. Its sleek, contemporary design features a slender stem, a sturdy base, and a circular glass shade at the top, making it an ideal statement piece for bedrooms. The frosted glass sphere diffuses the light, creating a soft and inviting glow, while its silver-bronze hue adds a touch of luxury. This lamp is perfect for adding a modern mid-century feel to any home.
Match it with:
Waterloo Table Lamp White & Bronze
This modern mid-century table is stunningly designed with a frosted glass sphere for muted, warm lighting. It has a polished white-bronze hue that gives it an elegant look. The glass sphere is suspended in the center of the table and emits a soft, ambient light that creates a cozy atmosphere. The table is made from high-quality materials and has a sturdy base with tapered legs. The frosted glass sphere adds a subtle glow to any room, making it perfect for bedrooms. The polished white-bronze hue gives it a modern, chic look that is sure to make an impression.
Mascot Floor Lamp Brass & Black
This beautiful floor lamp is the perfect combination of classic and contemporary styles. Its silken brass half-dome shade provides a subtle texture, and its black tripod legs offer stability and a sculptural facade. The soul-warming glow from its two bulbs will light up any room and create a cozy atmosphere. Its unique design is perfect for adding an unconventional style to any room. It can be placed near a chair, sofa, or bed to provide a soothing light for relaxing or reading. 
Match it with:
Kippy Table Lamp Brown & Brass
This mid-century style table lamp is a perfect addition to any modern home. The lamp features a sleek, smart design with a linear lighting pattern. Its warm glow is decorated with dark brown hues, creating a cozy and inviting atmosphere. The lamp stands on a slim, round base, and its arms are made of metal featuring a curved shape. The shade is made of glass and has a unique pattern that allows the light to spread evenly throughout the room. The lamp is energy efficient and easy to use with its one-touch on/off switch. With its modern design and warm, inviting light, this mid-century table lamp will make a statement in your bedroom.
Mariel Floor Lamp Black & Gold
This bold and beautiful floor lamp perfectly combines boho-chic and glam styles. The textured black fabric drum shade adds a unique touch, while the fiery orange inner lining gives it a warm and inviting feel. The sleek gold tripod legs provide a sturdy base, while the heart-warming glow of the lamp is sure to make any room cozy and inviting. This unique floor lamp is the perfect way to add a touch of chic style to your bedroom.
Match it with:
Tanner Table Lamp Black & Brass
The iconic mid-century table lamp style is characterized by two adjustable arms with bold matte black cone shades on each end. The arms are polished gold and connected to a circular base with a matte black-toned finish. The lamp also features an in-line on/off switch for easy access to the light. The light emitted from the cone shades is warm and inviting, making it the perfect addition to your bedside table. This sleek, modern lamp style is perfect for contemporary or minimalistic decor and is sure to become a timeless piece in any home.
Garza Floor Lamp Brass
This elegant minimalist floor lamp features a sleek, linear design with a brass-gold silken finish. Its muted white glow creates a soft, calming ambiance, perfect for a modern bedroom style. The lamp stands on a sturdy base, and its slim frame is made from sturdy metal to provide stability. The lamp head is adjustable, so you can adjust the light level to suit your needs. The light source is integrated into the linear design for a seamless look, and the linear shape helps to spread the light evenly across the room.
Match it with:
Whit Triangular Mid-Century Resin Table Lamp
This classic-style table lamp features a traditional tapered beige drum shade that is anchored on a triangular walnut-finish base. The base is beautifully accented with intricate tribal patterns that give the decor an elegant and timeless touch. The beige shade has a tapered shape that creates a soft and warm glow in the room. The walnut finish of the base brings a natural and sophisticated look to the lamp. 
Delancey Floor Lamp Black
This Art Deco-inspired floor lamp has a unique and modern design. It features an inverted triangle-shaped frosted glass shade enclosed with a diamond-shaped frame. The geometric structural base is made of metal and provides a sturdy foundation for the lamp. It features a sheer matte black finish, adding an elegant touch to the lamp. The light emitted from the frosted glass shade is a warm, inviting glow that is perfect for creating a cozy atmosphere in your bedroom. The lamp is perfect for any modern, contemporary, or Art Deco-inspired home.
Match it with:
Delancey Table Lamp Black
This Art Deco-inspired table lamp is a stunning statement piece that will give your bedroom a touch of sophistication. It features an opulent black fabric drum shade for dramatic effect, with a geometric structure support anchored on a silken gold-brass circular base. The unique structure of the lamp is a perfect blend of modern and classic elements, perfect for adding a touch of glamour to your space. The soft glow of the light from within the lamp will add a touch of warmth to the room, making it the perfect focal point of any décor. Whether you place it on a side table or your desk, this eye-catching table lamp will draw attention and admiration.
Billie Floor Lamp Black
This floor lamp is stylish and modern with a twist of natural flair, ideal for trendy yet down-to-earth bedroom designs. The lamp is a black rattan shade with a geometric shape made of natural woven materials. The shade is accented by a black metal tripod base with sharp, angular legs. Combining the earthy rattan and sleek black metal creates a unique, eye-catching, exotic look. The lamp is perfect for adding a modern touch to any room. Its geometric design adds a contemporary twist, while the natural material of the shade adds a warm and inviting feel. This floor lamp will definitely bring a stylish and modern look to any living space.
Match it with:
Charo Table Lamp Red & Gold
This eye-catching geometric-figured table lamp features a bold fuchsia polyester triangular shade with a distinctive zigzag pattern. The fabric is luxuriously soft, while the bright hue adds vibrant color to any room. The lamp is mounted on a beautiful golden base with a smooth, silken finish. With its sleek and modern style, this table lamp will be a stunning addition to your bedroom if you want an elegant pop of color and a playful element. 
This luxe minimalist floor lamp is an exquisite addition to any home décor. It features a frosted sphere light accentuated with a polished gold brass hue, creating a soft, inviting ambiance with a posh, feminine appeal. The sleek gold structure and circular base add an elegant twist, while the minimalist design ensures it will fit any modern bedroom. The lamp is designed to provide maximum style and minimalism, perfect for bedrooms. The frosted sphere light has a subtle shimmer, adding to the overall sophistication of the lamp. The polished gold brass hue adds a touch of sophistication, making it the perfect piece to enhance your sleeping habits.
Match it with:
Holloway Table Lamp
This elegant 2-light table lamp has two white frosted sphere lights that offer a warm, ambient light. The lights are accentuated by a beautiful silken gold linear brass stand, giving the lamp a luxe minimalist look. The lamp is further complemented by a marble-finish circular base, making it an ideal addition to any contemporary or modern bedroom interior. The smooth marble finish and the glistening gold accents create a unique and stylish look that will instantly elevate the look of your bedroom and enhance your nightly routine. 
The perfect lighting for a bedroom is a combination of general overhead light, a bedside lamp, and a floor lamp. The overhead light should be bright enough to light the entire bedroom and provide a diffused light for general tasks like reading and writing. The bedside lamp should be dimmable to provide a softer mood lighting for late-night reading or relaxing. The floor lamp should be bright enough to provide additional lighting while still being adjustable to create a softer light.
Table lamps and floor lamps are integral to the ambient lighting of bedrooms. Apart from adding style and depth to your lighting style, these fixtures can enhance your mood, leading to a night of better sleep and a relaxed mind and body every night. The right lighting can significantly impact your nightly routines, eventually leading to holistic health and well-being. 
Bohemian Home Decor is an online furniture store that aims to enhance your space's aesthetics, lifestyle, and well-being. Our lighting collection is made to beautify your physical realm while allowing you to enjoy a calming evening that can influence your sleeping habits. Our lighting collection displays various designs, world-class quality, and a soul-warming glow. Our lighting pieces are hand-picked to help you easily mix and match.