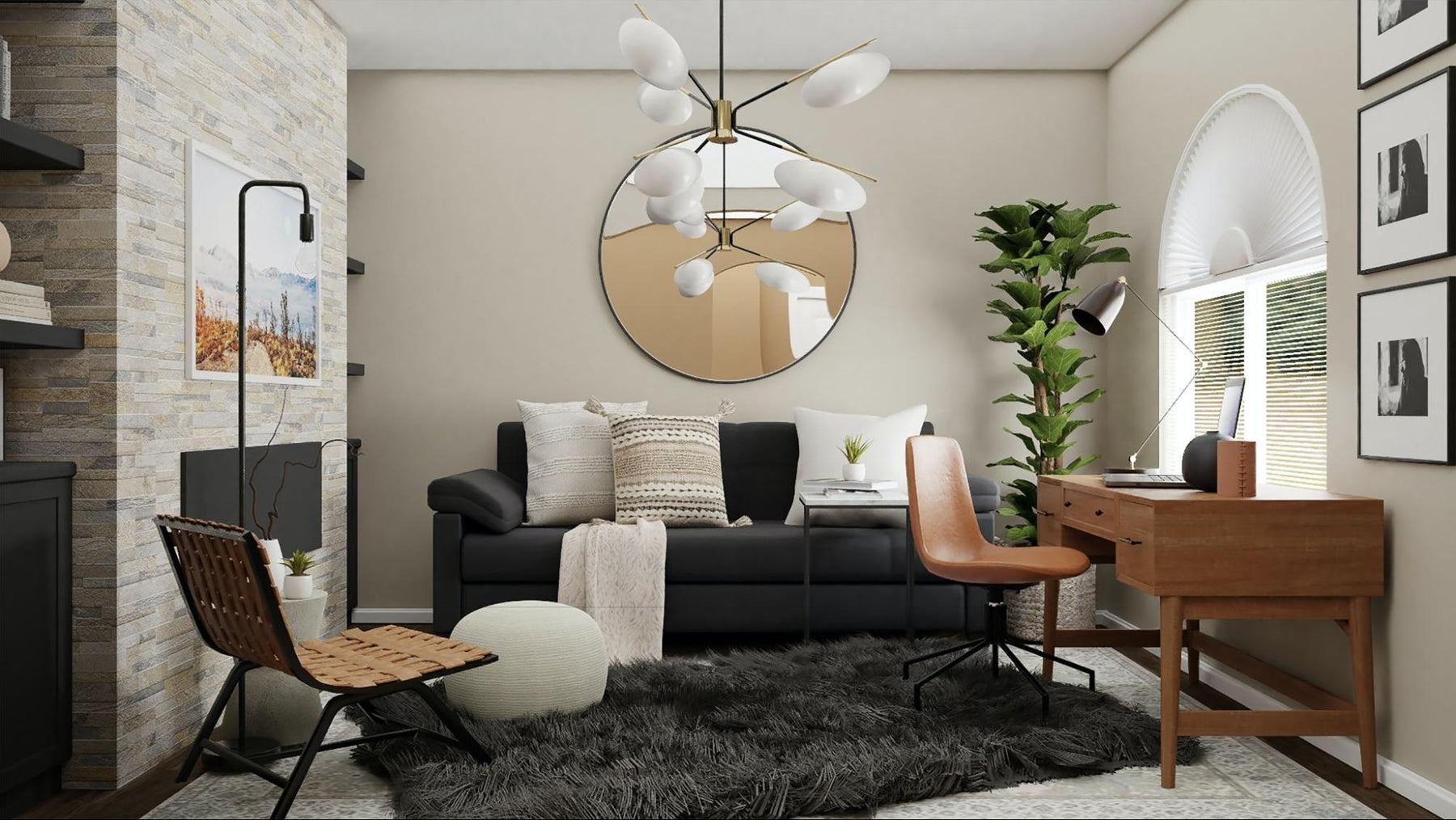 Effective Lighting Ideas to Enhance Your Home Decor
The right lighting fixture can significantly improve your daily living and enhance the appearance and function of your space. It has an impactful effect on your mood and productivity. Lighting fixtures can be both functional and decorative.
Efficient lighting can also drive energy efficiency while adding more purpose to your home. The right light measurement will help you integrate adequate lighting to create an energy-efficient lighting design. If you are looking for ways to enhance your lifestyle with the use of effective and decorative lighting, here are some ideas that can help you:
Home Decor Lights That Can Highlight Your Home Decor 
The Type of Lighting Fixture
There are several types of lighting fixtures. General or ambient lighting, task lighting, a spotlight, functional lighting, and track lighting are just a few of the types of lighting you can choose from.
Incorporating a lighting fixture with style is attainable if you want more than just functional lighting. The trick is having the right lighting fixture for a specific area.
Ambient or general lighting is required for every space in the house. 

Task lighting is for a small area where you work or do some specific tasks. 

Spotlighting is perfect for areas where you want to highlight decor, a painting, or a sculpture. 

Functional lighting is intended for kitchen spaces, dining spaces, and bedrooms. 

Track lighting is most commonly used for commercial spaces but can also be a good alternative for pendant lights that are typically installed in kitchens and home bars.
The Right Lighting Hue
Colors can directly influence your mood. Warm lighting gives off a cozy and inviting feeling, while cool lighting injects a lively mood. If you want to use lighting hues to feature a decor, an artisanal sculpture, or perhaps, a notable Mid-century modern chair, it is essential to consider the color of the design element to know what lighting palette will match its scheme.
Lighter colors make the area appear spacious, while darker tones can make the room feel smaller but more comforting and cozy. Moreover, choosing the color hue also depends on the function of the area. If you want functional lighting in your workspace, task lighting that emits bleak illumination is ideal.
Functional Lighting in the Kitchen
The kitchen, as well as the dining area, needs specific functional lighting for it to become a cohesive space to cook and eat. Adding cove lighting, a hanging kitchen light, or strip lights to your cabinets will illuminate a specific area that can enhance your productivity around your kitchen. On the other hand, kitchen pendant light will add style to your kitchen while lighting up your kitchen counter and your hand-picked modern dining room chairs.
Floor Lamps for Your Living Room and Bedrooms
Floor lamps are one of the best examples of decorative and functional lighting. Floor lamps will add layers of monumental figure and height to your space while providing you with a warm feeling of comfort during your laidback evening. It will provide a hotel-like leisure experience while you enjoy the supple and luxurious comfort of your favorite Mid-century lounge chair.
Desk Lamps
Desk lamps are also decorative and functional. You can choose from countless desk lamp designs that can match your existing home interiors. Desk lamps will light up a small area, adding an inviting glow to your dark spaces.
Lighting Placement to Achieve the Best Effect
Lighting placement is crucial if you want to create a certain ambiance. You need to be mindful of the direction of lighting to hit your targeted area. Focused lighting, on the other hand, is ideal for dining spaces and kitchens where you need bleak lighting for a more comfortable dining experience.
Wall Lighting To Create a Tasteful Silhouette
Wall lighting will add a dramatic silhouette to your walls that can enhance your mood during the night. Wall sconces are one of the best ways to feature the beautiful details of your wall decors. It will add stylish illumination to layer your space with a welcoming and enticing atmosphere.
Accent Lighting for Layers
Accent lighting is one way to incorporate decorative layers of light into your space while adding more purpose. Accent lighting will create a beautiful evening ambiance that can enhance your mood and sleeping habits. With the right lighting colors, your everyday living will always feel like a luxury. 
Lighting fixtures will dazzle your space with a rich and visually striking silhouette. It will envelop your home with warmth and a cozy ambiance while adding practical lighting to your daily living. Bohemian Home Decor curates beautiful lighting fixtures from all over the world. Some are made using high-end technology, while some are handmade by local artisans. 
Bohemian Home Decor celebrates luxurious pieces made with pristine structure and design. We handpick furniture pieces and seasonal decor that will create a special haven for you and your family. We are an online furniture store that delivers a boutique-like online shopping experience. We want every customer to feel the ease and convenience when exploring our website. Bohemian Home Decor brings your package to your doorstep quickly and in perfect condition.