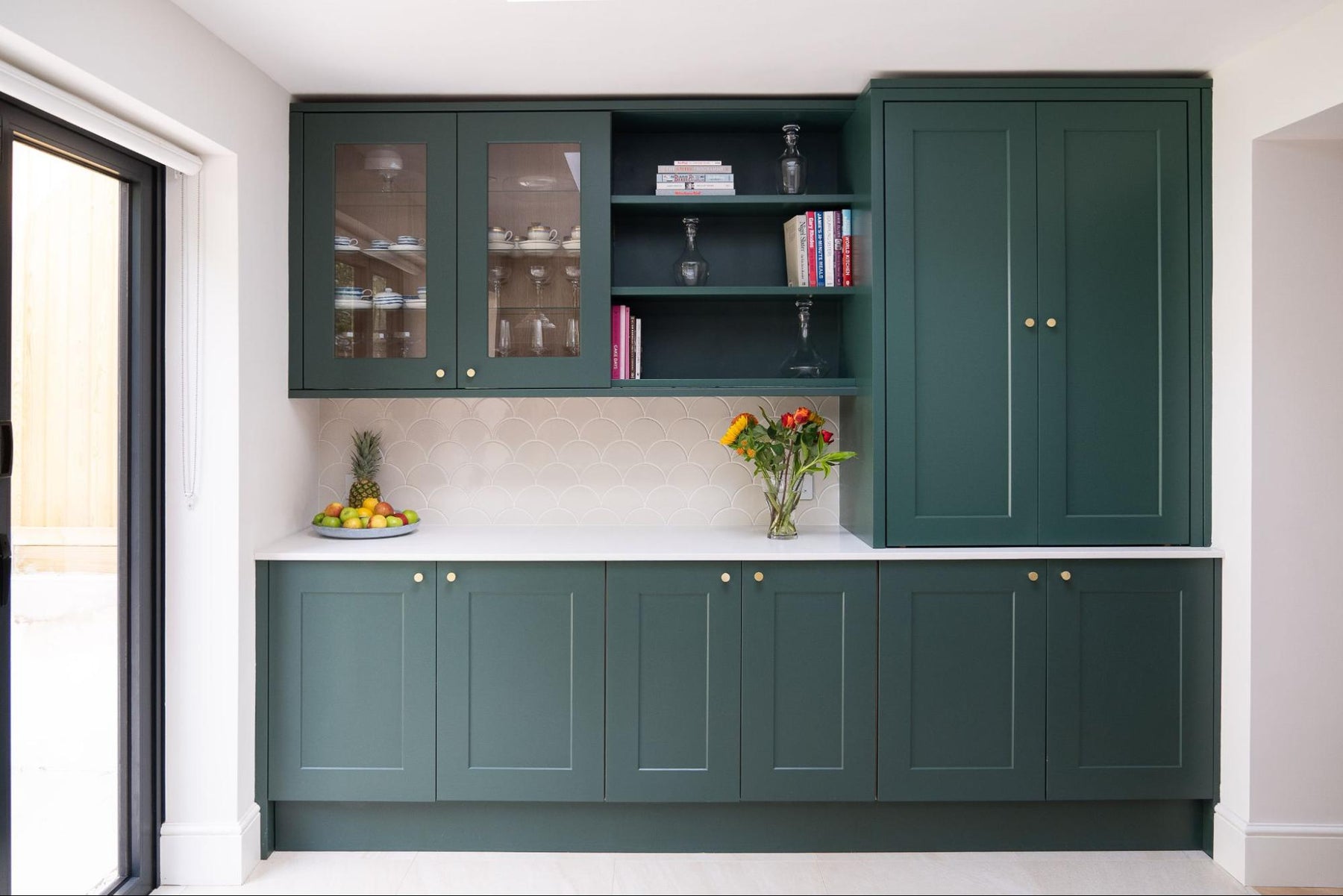 Modern Storage Cabinet - Buying Guide for Best Kitchen Cabinet
It is not recommended to go shopping for kitchen cabinets without a well-thought-out plan. The dimensions of your kitchen, its function, and its design must be considered. There are several design considerations that you need to look at before opting for one. 
Bohemian Home Decor has an array of cabinets that can give you that extra storage space. From Mid-century modern to industrial designs, our selection of custom cabinets will add unequivocal function to your kitchen. We made a guide to help you understand and make the right choice when shopping for cabinets. 
Here are our kitchen design considerations when choosing your kitchen cabinets:
Kitchen Cabinets Design Considerations
How much is your budget?

How much space do you need?

How much space in your kitchen is allotted for kitchen cabinets?

What is the design of your kitchen

What color will best fit your kitchen?
Planning and Designing Your Kitchen Space
Your kitchen cabinets play a significant role in your design. It gives you storage to clear the clutter, adds an extra appeal to your space, and adds more convenience to your kitchen experience. 
Know Your Budget
There are three types of cabinets:
Stock (ready for installation/ pre-assembled)
Semi-Custom (manufactured with standard dimensions)
Custom (made to fit your space)
What kind of cabinet to buy depends on your budget. Typically stock and semi-custom cabinets are less expensive than custom cabinets. While stock and semi-custom cabinets don't give you the freedom to modify the size, style, and color, custom cabinets give you the option to build it according to the size, style, and color. 
Choose a Style
There are two cabinet styles:
Framed Cabinets 
Frameless Cabinets
Framed cabinets are made of boxes and face frame that attaches the doors and drawers. Frameless cabinets are more minimalistic in the facade and are known to be European-styled cabinets. The door and the drawers of the frameless cabinets are directly attached to the cabinet box. Although frame cabinets appear modern, it lacks rigidity and sturdiness in contrast to framed cabinets. 
Look at Closely the Construction
High-quality and well-built cabinets are made with solid wood drawers and joint with dovetail joinery. Low-quality cabinets are usually made with particleboards stapled together. Additionally, top-quality cabinets have full-extension drawer guides for comfort and ease of use instead of integrated rail. Lastly, solid wood doors are used for long-lasting cabinets, while low-quality ones are embellished with veneered particle boards or MDF panels. 
Focus on the Features
The features are also important in picking a kitchen cabinet. Useful features such as pullout trash and a built-in charging area can add amenities to your kitchen space. Also, check on the fixtures such as door and drawer handles. A little touch of chrome handles can create magic in your kitchen area. 
Revitalizing Your Old Cabinets
If you are on a tight budget, refreshing your old cabinets will be less expensive. If the wood is still sturdy yet the exterior somehow garnered a lot of blemishes, repainting and replacing handles can recreate the whole appearance of your kitchen cabinets. You can also consider replacing the drawers and adding a modern feature to add extra comfort and use. 
Choosing the right cabinet in your kitchen is crucial the wrong one can either give you less space for storage and end up with a cluttered kitchen, while the right one will give you a pleasurable cooking experience in your home. 
Bohemian Home Decor is an online furniture store that sells diverse home interior fixtures, furniture, and decor. We have a wide range of products that can cater to your home interior styling and designing needs.
Our US-based warehouse provides our customers the assurance of a pristine package delivered to their homes. We make an outright effort to provide a one-on-one boutique-like experience to our customers so we can address their home interior needs and wants properly.