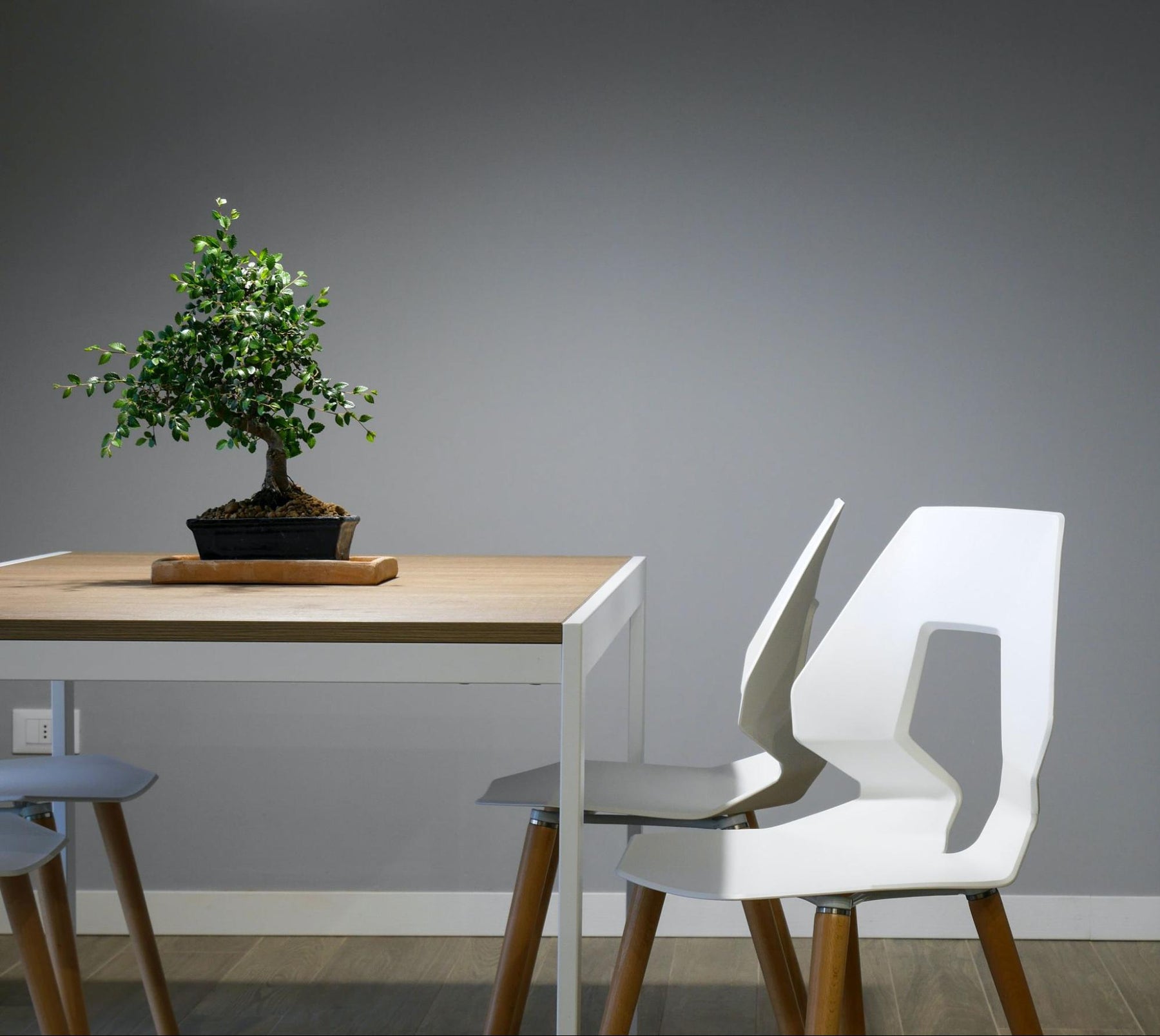 8 Secrets About Modern Furniture
Modern furniture exudes a minimalistic essence. The designs are usually sleek, formed in straight lines, smooth finishes, and polished surfaces. It is integrated with simple geometric patterns and shapes in contrast to the Baroque ornamentation of traditional furniture. 
The main objective of modern Mid-century chair design is to create a simple, uncluttered facade with minimal embellishment and color fusions. While traditional furniture is heavy and decorated with a maximalist view, modern furniture, on the other hand, exhibits a lighter visual quality. 
Modern furniture is often built with stainless steel, nickel, aluminum, plastic, and exposed light wood. If you are to seek a distinction between modern and traditional furniture designs, look for the absence of ornate details. 
What are the Characteristics of Modern Furniture Design?
The modernist design perspective was born in the Bauhaus School of Design during the early 1900s. It is a movement against heavy aesthetics and cluttered designs such as Art Nouveau and Art Deco. Modern design displays the complete opposite in principles. 
Minimalist Design
Polished Finishes
Clear-Cut Clean Straight Lines
Warm Neutral Colors with Bold Hues Accents
Metals and Wood
Absolute Function
Modular
Natural Appeal 
8 Attributes of Modern Furniture
The Form Always Follows Function
When designing a piece of modern Mid-century chair, the purpose always comes first. The goal is to meet a particular function that will meet modern demands. The function precedes the style. Modern furniture is practical and functional. 
Ergonomics is one of the main goals when designing modern furniture. Comfortability is one of the purposes of modern designs. Office chairs, high chairs, and dining chairs are just a few that require pristine ergonomics.
Practical Dimensions
Standard dimensions for all sorts of modern furniture are followed to meet its intended multi-functional quality. Furniture sizes are strategically created to fit certain areas of the house. Additionally, sizes are regulated to fit other modern furniture for design flexibility. 
The right dimensions can create a space-efficient room. In that sense, the goal of modern pieces of furniture is met. As long as the size is standardized and the purpose is outright, it is absolute that the furniture is modern.
The Essence of Flexibility
In this fast-paced modern era, everything is moving and changing fast. Office furniture is made versatile and flexible to cater to the ever-changing nature of their work and culture. Moreover, modern office furniture is one of the vital requirements that can help boost productivity. Thus, the more comfortable and ergonomic the design is, the more ideal it is. 
Modern designs are meant to serve different space set-ups. In school, workspaces, restaurants, and coworking spaces often require flexible furniture that can be moved around easily. Adjustable tables, modular desks, and flexible room dividers are a few examples of modern designs that allow the dwellers to quickly alter the arrangement. 
Uncluttered and Straightforward
Modern pieces of furniture are simple. It is adorned with clean straight lines with outright function. Modern furniture puts a strong emphasis on uncluttered visual appeal. It exhibits an organized facade that puts uncluttered space into perspective. 
It boasts an unequivocal function while exhibiting a neatness in the exterior. It is a minimalist design that finds bliss without the presence of ornate designs. 
Simple and Sophisticated
The sophisticated and simple façade of modern designs is what made it timeless and popular. It can go well with other design elements without throwing off visual balance. It is ideal for those who often rearrange and redesign their houses. 
Moreover, simple furniture designs are elegant. It is easy on the eyes and does not overwhelm them. The aesthetic value of modern designs is plain and simple yet highly functional. These are the qualities of modern Mid-century chairs, armchairs, and accent chairs. 
The Spirit of Natural Materials
Embracing the natural texture and finish of the material is another distinct quality of modern furniture designs. The beautiful grains of natural wood are accentuated, the vibrant spirit of the polished metal surfaces are adorned, and the unique textures of stones are highlighted in the designs. 
Additionally, the use of metal, aluminum, plastic, stainless steel, and wood is what makes the furniture durable and purposeful. Lighting fixtures nowadays are made with sleek metal shapes and forms. Moreover, brass and blackened metal are now paving their way into modern furniture trends.
The Modesty of Neutral Palettes
The colors also play a huge role in modern furniture design. Neutral palettes are favored in contrast to bold and bright colors, which are often used for accents. Earthy hues are what define the palettes of modern designs. 
The subtle appeal of neutral palettes gives the furniture a more natural appeal. Also, it easily goes well with other elements of the room while keeping the atmosphere cohesive and conducive for living. 
Modern-designed furniture will never go out of trend. Form and function will always be timeless. Neutral colors will always be admirable, and natural materials will always exude the rarity of beauty. 
Modern interior furniture will add a touch of sophistication to your home with additional domestic functions. Bohemian Home Decor has an impeccable collection of modern furniture. Our online shop displays a diverse array of furniture pieces, from modern, Mid-century to vintage pieces.
We have a US-based warehouse where we safe keep exquisite modern furniture we acquire from around the world. Shopping at our online shop will let you experience a one-on-one boutique-like shopping experience that will satisfy your online shopping experience.