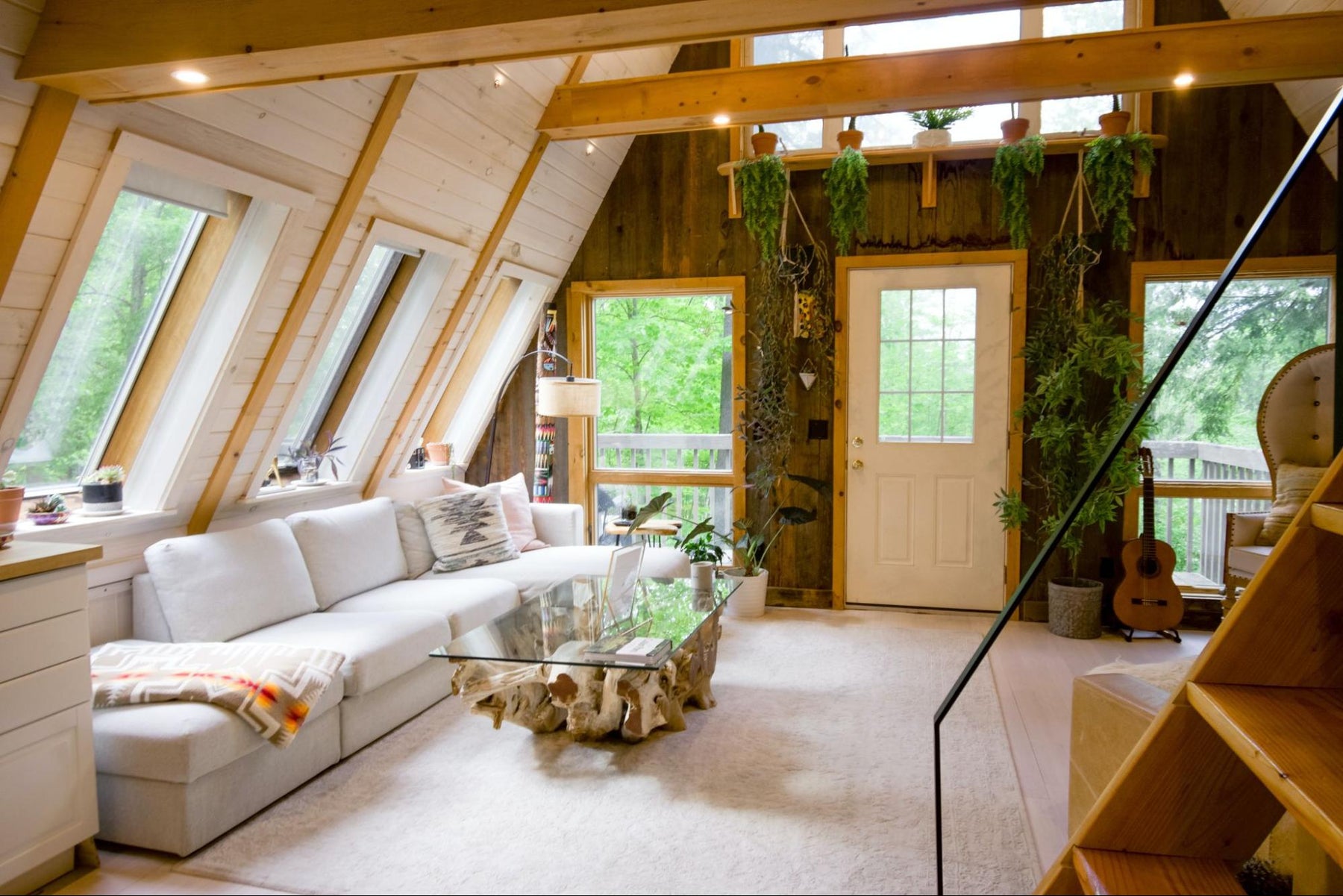 7 Ways To Embrace Bohemian Style Decor In Your Home
Bohemian interiors exude a laidback, artistic appeal. It is a fusion of different kinds of styles and eras that gives off a hippie flair. Bohemian homes are filled with storytelling pieces that create a homey and inviting appeal. 
Bohemian homes project diverse decor and furniture that are tastefully amalgamed to render a balanced and harmonious ambiance. From your boho-lighting fixture down to your boho-chic furniture, add up to create a refreshing and inviting space. 
What is Bohemian Style Decor?
Bohemian decor is a counterculture style reference that was first seen after the French Revolution. It is an adapted style that became famous during the flower power period. Boho style is a way of expressing a carefree, laid-back approach to life. It favors natural materials, metallic finishes, earthy tones, striking colors, and botanicals.
How to Style a Bohemian Space?
The Fusion of Layers, Textures, and Diverse Styles
A boho-chic interior is all about blending different styles. It radiates an eclectic flair that showcases diverse influences from different ears. Bohemian interiors are the total opposite of minimalist designs. It celebrates impressive combinations of textures, bold palettes, mismatched chairs, and patterned fabrics.
Embellishing with Rich Patterns and Hues
When designing a bohemian space, it is essential to go bold. Make everything look grand and captivating. Choose pieces that exhibit intricate patterns that tell a beautiful cultural story. Don't shy away from bright, fiery colors such as orange, red, and yellow. Bohemian interiors are all about self-expression reflected through the use of striking design elements such as iconic Mid-century modern accent chairs or striking lighting decor.
Handpick a Bohemian Furniture Style
Your boho abode is never complete without a piece of bohemian furniture. Boho furniture exudes notable textures, visually magnetizing patterns and colors, as well as natural materials. Depending on your preferred boho style, you can pick either a piece of extravagant furniture rendered in bright colors or opt for more subtle organic furniture to create a cohesive and harmonious space. Rattan chairs are ideal boho furniture if you want to achieve that laidback, hippie style. It will add a natural appeal to your space while showing off a carefree, decadent look. 
Leaning Towards Handmade, Artisan Pieces with a Raw Appeal
Handmade baskets, woven chairs, and other artisan decors will complete your bohemian decor style. Artisan pieces are conversation starters. While the boho style is inspired by artists, it is only right to incorporate decors made by the local artists in your area. It will add a more personalized style while showcasing your relaxed lifestyle. Handmade pillows, wooden sculptures, artisan vases, and wicker side tables will add a soul-warming ambiance to your space.
Decorating with Lively Plants
Plants are a signature look of boho interiors. It will create a beautiful atmosphere in your space while keeping it refreshing. Using plants to decorate your space will make you feel closer to nature every day. It is what bohemians are all about anyway; celebrating nature. Moreover, plants will improve your mood and your air circulation. It will add luscious and rich hues to your space that can add an attractive image. 
Adding Bohemian Details
Beads, tassels, fringes, sequence, and other adorned elements showcase a bohemian style. By adding a few extra details to your design elements, your bohemian home will create a home that tells stories from all over the world. You can highlight the beautifully patterned rug you bought during your travel to Morocco and combine it with the rattan basket you spotted in Bali. By adding these elements to your design, your space will project a true gypsy style.
Flaring it With Vintage Charm
Blending old and new design elements will create a balanced boho interior. Also, second-hand pieces are also storytellers. It will add a more charming appeal to your overall design while adding a charismatic and time-honored style to your space. It will render your space with a soulful glow that will highlight your nonchalant approach to style and life.
Bohemian wall decors are design elements that can thread the overall appeal of your space or make a beautiful contrast to add an intriguing appeal. Bohemian Home Decor picks radical prints, elegant wall clocks, and other wall decors that will turn your blank wall into a tasteful exhibit of your unique personality. 
Bohemian Home Decor is an online furniture store that provides furniture and decor that adds a unique character to your beautiful abode. We provide a boutique-like online shopping experience to uphold the quality of products we curate globally. Our website is structured with high-end technology to ensure every transaction is secure and easy.