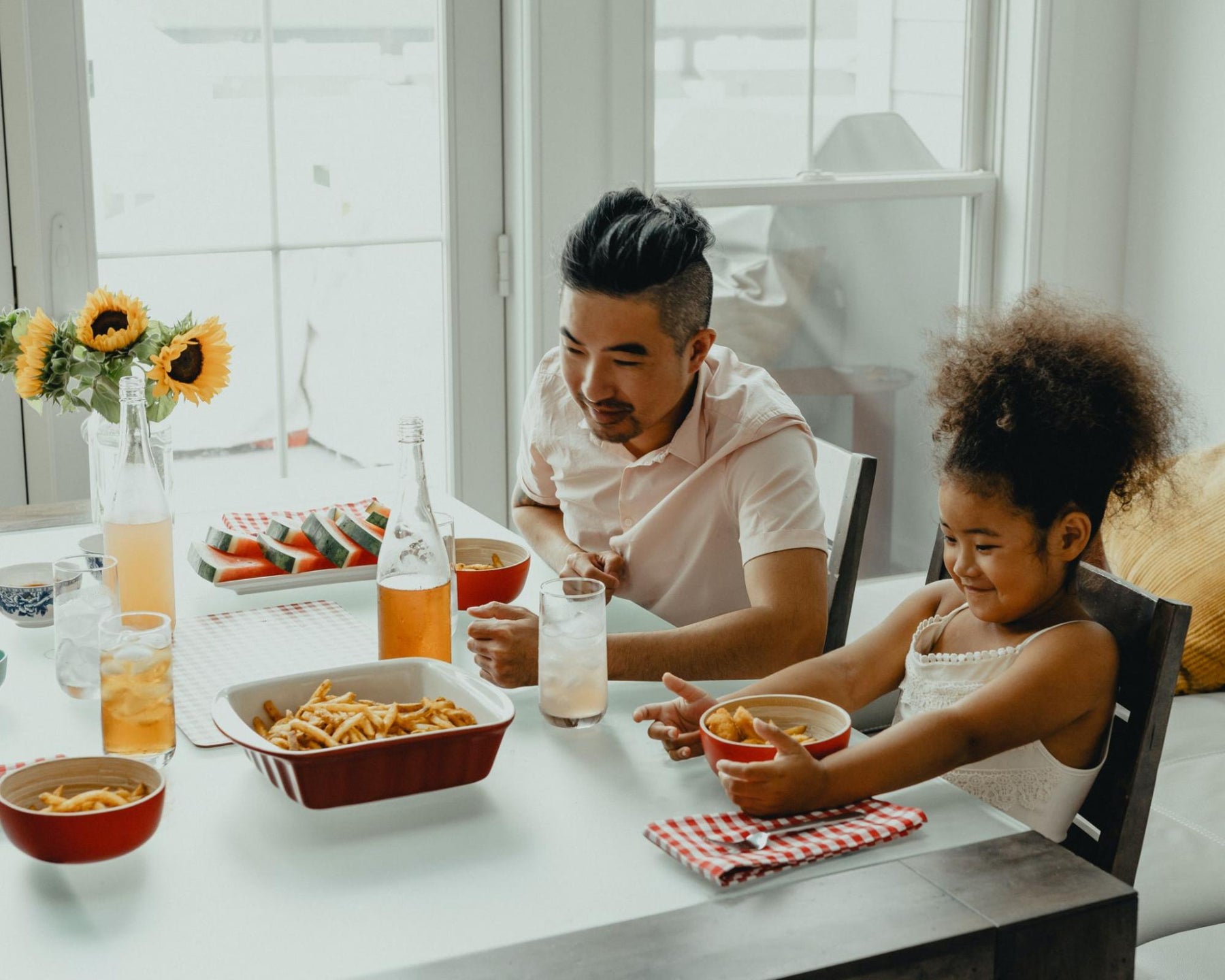 7 Reasons Why the Dining Table is Required in a Home
What's a sumptuous dinner without a dinner table? How would family gatherings go in the absence of a piece of furniture that brings people together?  A dining table is more than just a place to eat. It has an essential purpose that you might overlook. The essence of dining tables stretches far beyond aesthetics, function, and quality. Many positive psychological aspects are being influenced by eating at a proper dining table. 
Imagine hosting a family gathering where you serve your buffet on a small coffee table. People will be eating in random corners without buzzing a word to anybody. Moreover, a dining table can spark conversations. Without it, people will not have the chance to face each other and create meaningful talks and moments. So, if you are skeptical about whether or not your need one, here are the reasons why it is important to your home.
Why Do You Need a Dining Table in Your Home?
A Dining Table Brings People Together
The family that eats together around their dining table tends to be closer than those who don't. Eating together may not always be something that you can have, but being able to eat with your loved ones from time to time can drive a closer relationship. It is because you spend time enjoying the food while catching up with each other. Also, eating together develops healthy eating habits and communication patterns. Around the dinner table, you are required to listen and contribute to the conversation. Lastly, it gives parents the time to relax and have a real conversation with their children. 
A Dining Table Triggers Healthier Food Choices
A quick meal typically lacks the complete nutrients we need throughout the day. According to some nutritionists and experts, eating at a dining table makes your feel instantly conscious about your food intake. While the dining table provides a focal point for eating, your subconscious mind also works in ways that can motivate you to

pick better food on the table

.
A Dining Table Creates a Life and Work Balance
It is different eating at your desk than eating at your dining table. A dining table puts a line between your work time and personal time.

Eating at a proper table

will help you feel relaxed when eating and forget about your work shenanigans. It helps prevent stress eating and unhealthy weight gain in the long run. Also, having a dining table means sharing your food. Thus, in contrast to quick meals, you get to be more motivated to prepare something healthy.
A Dining Table Can Help Restore Order in Your Chaotic Life
Due to a busy schedule, many are hindered to have a regular eating schedule. But, if you make an outright effort to use your dining table to eat at a proper time, you will slowly gain order on your messy day. Having a dining table will give you a chance to unwind and refresh your mind before tackling another challenging task at work. It will also help trigger conversations and topics outside your stressful work day. It helps you balance your life in ways that you can never imagine. 
A Dining Table Gives You A Chance to Stray Way from Technology
Eating together with your loved ones and sitting around your dining table helps you embrace the real-time. It prevents kids from continuously watching videos on YouTube or scrolling social media posts. Rather, you can have that time to be present physically and mentally. Thus, it is, in a way, recommended that your dinner table is a digital-free zone. Apart from having a space away from the toxic traits that technology has brought upon this era, you will also be able to rejuvenate your mind by savoring every bite of your meal.
A Dining Table Can Turn Into Your Spacious Workspace
School projects, late-night tasks, and weekend studying can be done around your dining table. It has more room than your regular study desk, and it allows you to move freely while doing something important. A dining table is a multi-functional furniture that provides more purpose to your daily living. It comes in handy during the times when you need that extra space for school or work. It will also bring convenience when you host a large gathering during the holidays. 
A Dining Table Allows You to Separate Areas in Your Home
An open-concept home typically has no walls. However, having a dining table that is separated from your entertainment area or living room will render a well-defined zone for eating. This can trigger an enjoyable meal with your family and friends without the distraction of other areas in the house. Eating is an important task that shouldn't be taken lightly. Thus, being able to eat in peace can help you develop better-eating habits and choices.
A dining table is truly an essential part of the house. Aside from its intended and main function, it has certain effects on the dwellers that can drive improvement in their lifestyle. Picking the right dining table for the size of your home and family is very important if you want to achieve purpose and efficiency. So, if you are looking for the best dining table for your home, you will need to look consider its function among your family. Also, the size of the location you intend to place them and the number of family members who will be joining your meals every day. 
Bohemian Home Decor is an online furniture shop that offers an array of dining tables and dining sets that can fit any home with different sizes and styles. Our furniture is beautifully designed to add tasteful aesthetics to your home while enjoying the palates of your home-cooked meals. 
We make an absolute effort to deliver an enhanced lifestyle to our customers by delivering pieces of furniture that exude more than just the mere delight of aesthetics. Our online store is run by high-end technology that ensures ease and security while you indulge in our diverse products. We always provide a boutique-like, personal shopping experience to make sure you get exactly what you want and need.