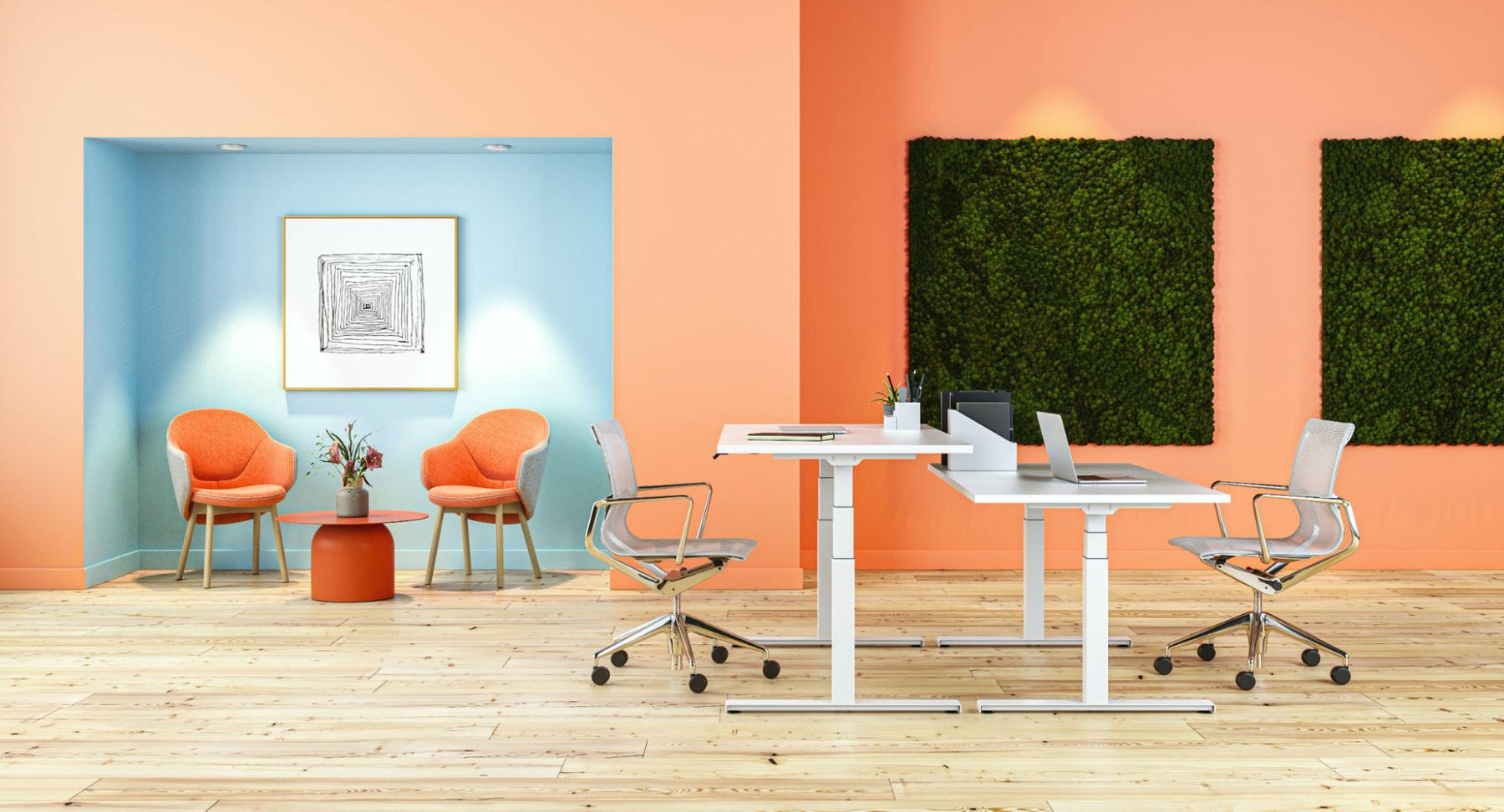 7 Office Chair Features To Look For Before Buying
How your office chair function daily is one of the factors that drive productivity. Looking beyond aesthetics and cost is one thing that can help you pick the perfect chair for your everyday shenanigans. Office chairs are far more than just a regular chair you sit on during dinner. Comfort, functionality, efficiency, and form are important aspects that make the ideal office chair. 
Bohemian Home Decor advocates good design. We provide furniture pieces that go above style. Our handpicked furniture comes with modern functions, versatility, and efficiency. If you are searching for that one chair that has all the qualities you want and need, here are some tips to get you started:


How To Pick The Perfect Office Chair?
Look for an Adjustable Seat Height
The seat height of your office chair must be proportion to your height. For you to be comfortable sitting on it all day, your feet must be able to reach the floor and rest comfortably. This feature can help reduce back strains and arm strains. Being able to adjust the seat height will also make sure you are able to reach the things on your desk with ease and with very little tension on your shoulders.
Lattice Vinyl Office Chair
The Lattice Vinyl Office Chair has a sophisticated figure and facade. It comes with an adjustable height, arms, and sleek chrome-finished anchors that add a dash of luxury and durability. It runs on five wheels for extra mobility, while its modern form guarantees comfort and austerity.
Look for an Office Chair with an Adjustable Backrest
Being able to conveniently move the backrest forward and backward is one feature that will come in handy during your afternoon siesta. Moreover, the longer you sit, either too forward or backward, can cause back and thigh strains. Hence, adjusting your sitting position from time to time can prevent you from these possible pains.
Ergonomic Office
Chair
This office chair simply flaunts its intended purpose, which is comfort. From the materials, flexibility, and features, the ergonomic office chair will guarantee your pleasurable seating every day. It is ideal for large office spaces that have room for its colossal design.
An Office Chair with Armrests
Armrests prevent any strains around your neck. By resting your elbows on the armrest, you are instantly allowing your arms to your shoulders to relax. There are office chairs that have fixed armrests, and there are some that have collapsible and adjustable. 

Fuse Faux Leather Office Chair
The Fuse Faux Leather Office Chair is an opulent choice. The tasteful fusion of black woven faux leather and gold-plated metal anchors shows off a distinct facade making it notable. The sleek, thin, polished armrest flaunts a nice touch of luxury and post-modern style. 
Look for a Lumbar Support
One of the most delightful features of a good office chair is the lumbar support. Our lower backs are typically concave in shape, and being able to find a chair that envelopes your lower back perfectly is a good sign. A lumbar support protects your spine, minimizes lumbar disks, and adds to the comfort of your office chair.
Laziiey Home Office Desk Chairs
The Laziiey Home Office Desk Chair has an unconventional figure that almost appears like a robotic chair. Apart from its enthralling back support, it is decorated with mesh fabric that efficiently circulates air. It also comes with an adjustable arm and swivels to add more purpose and amenity to its design.
Pick the One with a Breathable and Comfortable Material
You will be sitting on your office chair for at least seven to eight hours, so it'd better be comfortable and breathable for you to tolerate the day without counting the hours. Mesh, fabric, faux leather, and canvas are a few of the most common fabrics used for office chairs. The right one is one that can is aligned with the kind of climate and atmosphere in your area. Moreover, additional padding will contribute to your daily comfort. 
Fuse Office Chair
The Fuse Office Chair is designed with a woven backrest that allows air to circulate easily. The chic style and explicit figure it displays will make an immaculate office chair for everyday use. The sleek armrest, satin-like chrome anchors, and the combination of neutral hues make this office chair a must-have in style and function.
An Office Chair with Swivel and Casters
You can maximize your productivity and efficiency if you can move freely on your chair. Its mobility must be gilt-edge to help you go from one corner to another without any hassle. Additionally, casters at the bottom of your office chair also contribute to the efficiency of its function.  
The Empower Channel Tufted Fabric Office Chair exudes a modern appeal with a touch of Nordic. It has a high backrest with a cushion to give you a more comfortable sitting pleasure. It has sleek, durable legs that come with five wheels to increase movement efficiency. The ergonomics of its design will make you feel relaxed during your break time and comfortable and active during your working hours.
Looking at the Aesthetics
All features are important, but if one minor detail is missed, it can completely ruin the overall look of your office space. Aesthetic may not play a vital role in physical function, but it can visually bring a delightful mood. It's not enough to pick one with all the features but can't fit well in your space. On a brighter note, office chairs have been reinvented. From large, gigantic chairs that are absolutely comfortable but unappealing, a modern office chair flaunts good design and style. 
Jive Gold Stainless Steel Highback Office Chair
The Jive Gold Office Chair has a high-end design and quality. It has a graceful figure with dramatic curves that are intentionally added to follow the ergonomic standard of office chairs. It is delicately crafted to not only bring an awe-inspiring sitting experience. It is also intended to add a splash of glamour and richness to your office space.
Timeless and stylish are what our chair collection boasts. Notable mid-century pieces, iconic modern chairs, and luxurious but hip furniture are a few of what we curate from furniture designers all over the world. Bohemian Home Decor handpicks a wide array of luxurious and trendy furniture that exudes a worldly taste. Our US-based warehouse helps us deliver your package purchase quickly.