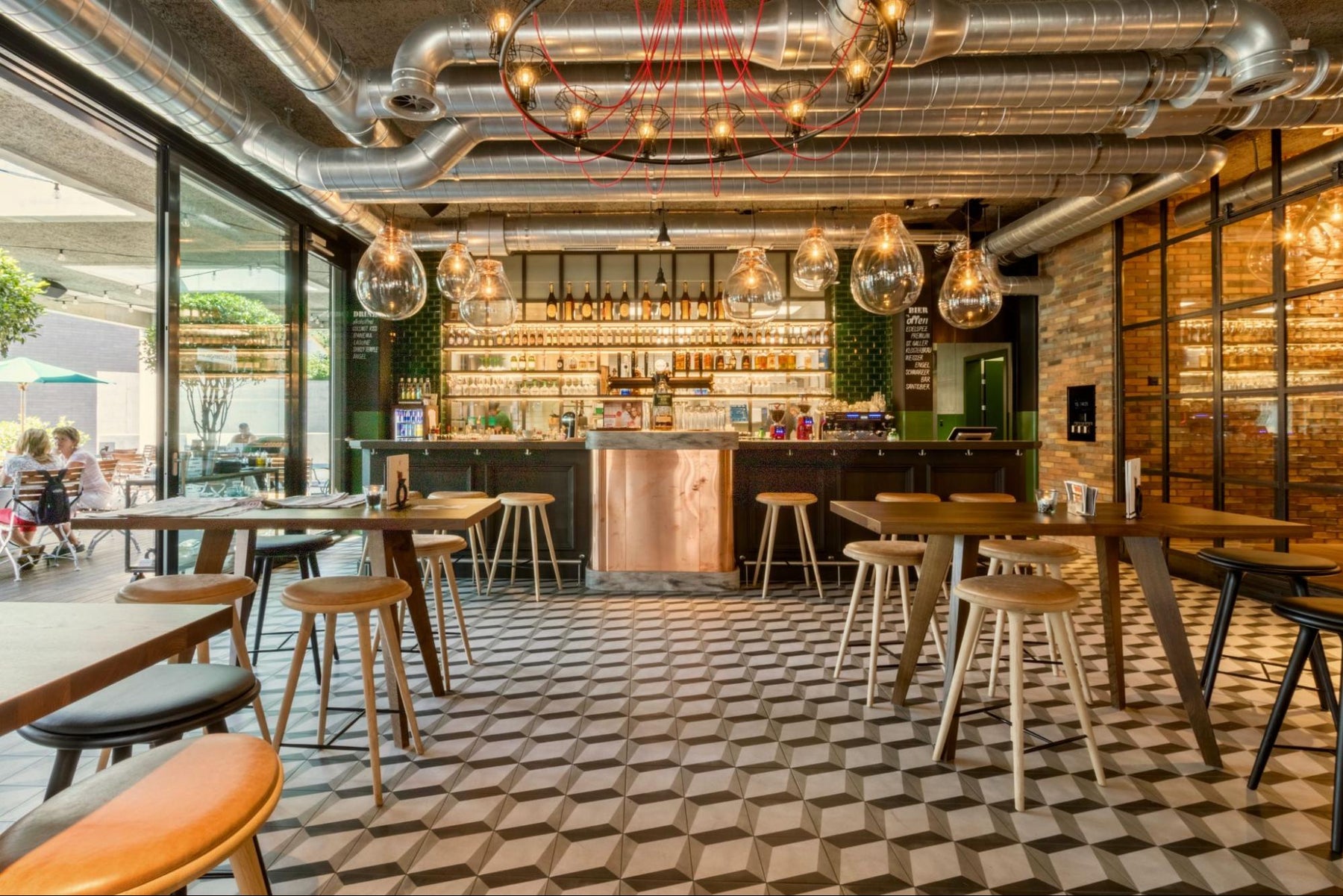 7 Fancy Stools Which You Can Choose for Your Restaurant
The seating comfort is crucial in any fancy restaurant. Apart from its fancy decor and interiors, the furniture greatly impacts the luxurious experience of every customer. Choosing the best furniture for restaurants is important. The chairs are one of the few things that can either make or break the quality of comfort you provide your customers. Hence, picking only the most exquisite and top-quality bar stools will add to the satisfactory dining experience if you want to be one of the best-designed restaurants in the world.
Luxurious Stools Perfect for Your Luxurious Restaurant
Cirque Counter Stool
The Cirque Counter Stool exudes classic luxury. The luscious wood surface, along with its rich, dark tones, will add a touch of sophistication to your restaurant, perfect for your bar counter. It will uphold the quality of your service and food. The Cirque Counter Stool is a modern Mid-century wooden stool with nailhead details that will provide the right seating comfort that will add to why your customers would want to return to your place. Picking the right stool is all about comfort.
Ponder Counter Stool 
The Ponder Counter Stool is an opulent piece of furniture that will make exquisite bar stools by the bar. It displays a subtle yet posh geometric figure. It is enveloped with a luxurious velvet texture that will add depth and elegance to your restaurant. It has a soft cushion that can ensure the outright comfort you want to provide your customers. 
Persist Counter Stool
The Persist Stool is a modern take on Mid-century modern bar stools. The bent steel is a classic technique made to create strobing yet intriguing patterns. It has enveloping curves and a seating figure that provides the kind of luxurious comfort and style for your restaurant space. 
Privy Counter Stool 

The Privy Counter Stool is simply elegant. It has a monumental figure that will add distinctive appeal to your restaurant. It is an ideal Mid-century fabric dining chair with tufted details for bar counters in a luxurious restaurant. It has a beautiful, immaculate white palette that can go with any interior and color scheme. It has a classic yet versatile appeal that can blend beautifully with any restaurant design.

Passage Counter/Bar Stool
The Passage Counter Bar Stool is a chic piece of stool that exudes a rustic, Scandinavian facade. Its subtle and modest wooden details add a natural appeal to your space. It is the perfect piece of modern dining chair for rustic restaurants that serve good food and a good ambiance. The Passage Counter Stools will look impressive in Scandinavian spaces, tropical restaurants, and upscaled industrial interiors. 
Pyramid Chair Counter Stool
The Pyramid Chair is another modern rendition of Charles Eames' iconic cafe chair. It exudes a finesse that can match beautifully in modern restaurants. Its classic root has withstood the test of time. It is a timeless modern Mid-century counter stool that will never go out of trend. It has a perfect shape that can provide the best seating comfort. 
Ponder Bar Velvet Upholstered Chair
The Ponder Bar Fabric Chair is a luscious piece of modern dining chair that exudes absolute luxury. The kind of stool they have in 5-star restaurants serves 5-star cuisines. If you are looking for an option that can display your luxurious taste in food, the Mora Bar Chair will look extravagant around your counter. 
Timeless and stylish are what our chair collection boasts. Notable mid-century pieces, iconic modern chairs, and luxurious but hip furniture are a few of what we curate from furniture designers worldwide. Bohemian Home Decor handpicks a wide array of luxurious and trendy furniture that exudes a worldly taste.
Bohemian Home Decor has a US-based warehouse that helps us deliver your package quickly and in perfect shape. Our online furniture store has the best technology to provide a one-on-one boutique-like shopping experience. Exploring the Bohemian Home Decor website will make you feel like shopping at your local furniture boutique.