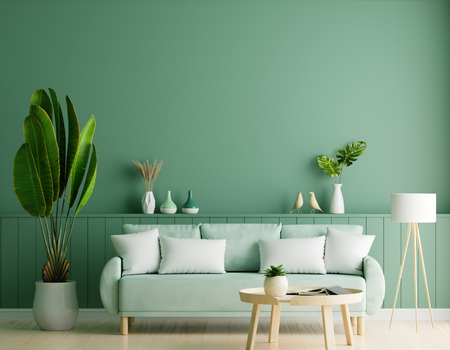 5 Points to Get the Wooden Floor Lamps for Your Home
Wood has a charming facade that carries a natural beauty. It is decorated with luscious wood grains that detail the space with organic, unique appeal. Wooden design elements look magnificent when their raw appearance is accentuated. 
Wooden floor lamps are visually enticing. They exude a certain charisma that refreshes your space with a natural ambiance. It adds a touch of breezy atmosphere around your home while creating an intimate, cozy space. 
Wooden floor lamps are designed to add practical functions to your home. It is made to embellish your space with an unequivocal genuine style. It adds a tinge of purity to your interiors while providing the amenity you need and want. So, why get a wooden floor lamp?
Reasons Why Wooden Floor Lamp is What Your Space Needs
The Heritage It Carries
Wooden floor lamps are heritage-inspired. The shaker style movement influences it during the 19th century. It showcases simple characteristics that exhibit a classical charm. Wooden floor lamps radiate opulent silhouettes and sophisticated geometric figures that beguile the eyes. If you want to highlight the beauty of natural materials, wooden floor lamps will make your space look closer to nature. It will also blend well with exquisite modern Mid-century chairs anchored with wooden legs and velvet fabrics.
It Adds a Natural Ambiance
Wood bears the most organic facade. Its intricately formed grains create the most radical and voguish pattern. It will add a twist of natural ambiance to your beloved milieu. If you want to set a warm, comforting mood in your home, a wooden floor lamp with gentle filter light will render your space with a soul-warming atmosphere. 
Wooden floor lamps emanate a luxurious silhouette that adds a taste of time-honored character. Its beautiful, exquisite details are highlighted through the gleaming welcoming tone of light it emits. It will transform your space into a cozy, homey abode in the evening. It will create a cohesive appeal when paired with wooden Mid-century modern chair pieces that exudes the same level of finesse. 

Ease of Use
Wood is easily modified. They can be bent, layered, and joined easily. Wooden floor lamps are typically adjustable. They can be an ideal task light that will bring more ease and comfort to your everyday living. 
Wooden floor lamps can be sectioned into multiple arms that allow you to adjust and modify their lighting direction. It can also rotate and tilt for a more extensive modification. Thus, wooden floor lamps are a practical option but exhibit an edgy, classic style.
Timeless Design and Versatility
Wood has been one of the main materials in designing modern armchairs, Mid-century modern chairs, lamps, and decor. Wood has a timeless appeal that withstood the test of ever-changing trends. Wooden decor and lighting fixture never goes out of fashion. Moreover, wooden floor lamps are versatile. They can easily blend with a range of interior design concepts. If you are looking for a piece of lighting decor to make a statement, a wooden floor lamp is an idyllic piece that will thread your design to create a cohesive space.
Pristine Quality
When it comes to quality, wooden floor lamps never cease to amaze. Wood is one of the most sturdy and reliable natural materials. It has a compact quality that can last you a lifetime. Wooden floor lamps exude a timeless facade, and it upholds such quality in terms of longevity. Hence, if you want a lighting fixture that has all the factors of a good design, wooden floor lamps are a top-shelf option. 
Wooden floor lamps make a great impact on your living space. They will add a taste of classic, natural charm to your beautiful abode. Bohemian Home Decors has a selection of exquisite floor lamps. Our floor lamp collection exudes worldly design and quality from mid-century, modern, contemporary, and industrial styles.

Bohemian Home Decor is an online furniture store. We are advocates of good design that adds comfort and beauty to households. We sell various home decor, furniture, and seasonal items to provide our customers with a complete and secure online shopping experience. 
Bohemian Home Decor ensures safe transactions and quick delivery service. Our boutique-like customer service provides our customers with a one-on-one experience to guide them through the online buying process.