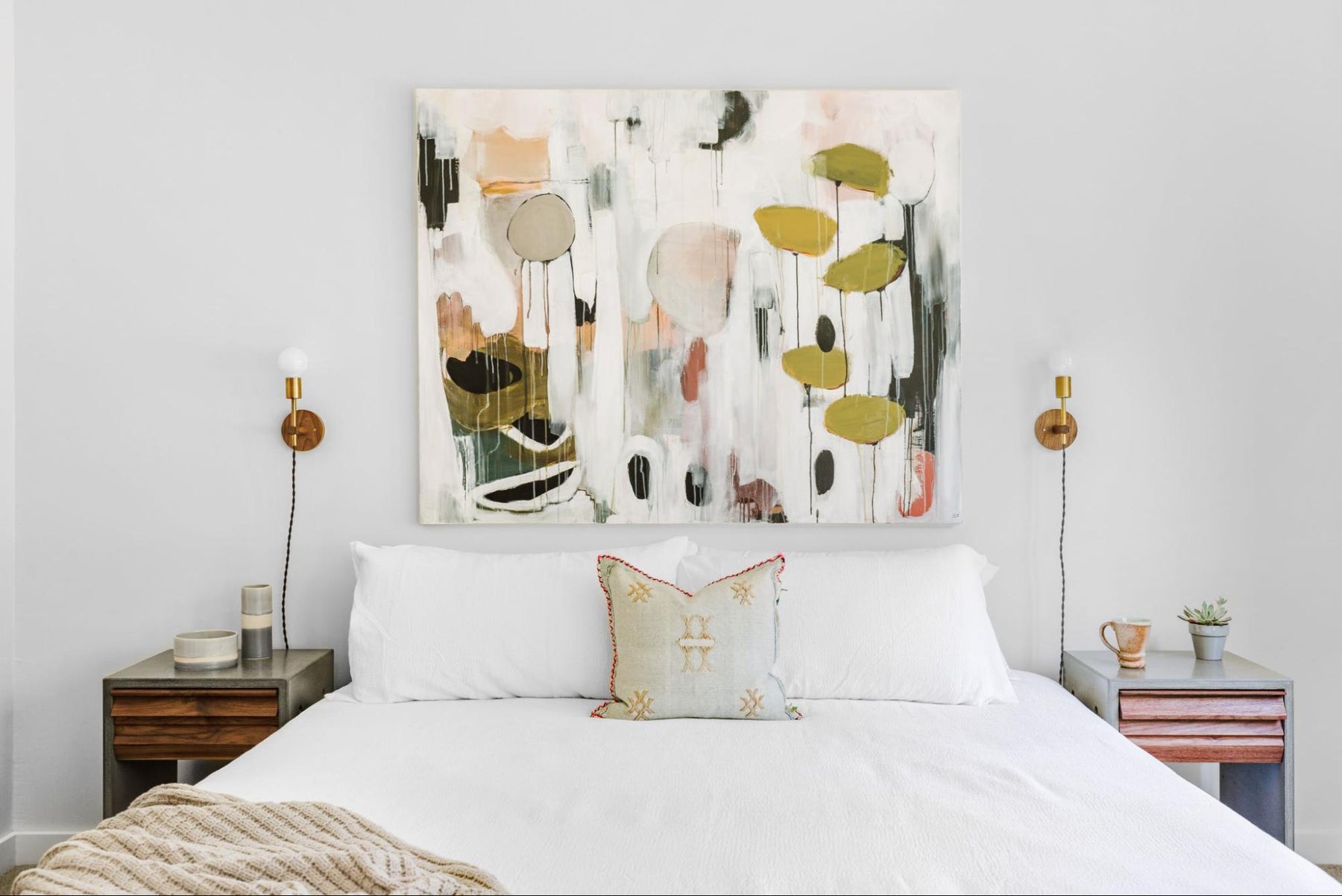 3 Latest Designs for Your Wall Lamps for Bedroom
Wall lamps are beautiful lighting decor that will brighten up your evening. Integrating wall lamps in your bedroom will add a taste of personality while providing the essential function it is intended for. Wall lamps are one way of illuminating your space with warmth and a cozy feeling. 
Wall lamps are both a decorative and a functional design element. You can add edgy task lighting by your bedside if you love reading at night. Perhaps, a bold piece if you simply want to make a statement and entertain yourself with a visually enveloping luminescence before your sleep. Either way, wall lamps are a vital design element that will add style and purpose to your bedroom design.
Choose a Wall Lamp That Matches Your Color Scheme
A cohesive design creates a harmonious space. Having multiple colors embedded in your design may appear chaotic and unappealing. Giving significant consideration to your bedroom's palettes when choosing the ideal wall lamp is crucial. You can either go bold and pick a contrasting yet complimenting color is one way. Perhaps, you can pick a neutral-hued wall lamp to create a balanced and cohesive look among your modern Mid-century chairs.

When picking a wall lamp, you must also consider the tone of the light it will emit. If your bedroom is enveloped with warm colors, it is only inevitable to choose warm lighting to add a more soul-warming atmosphere.
Paint a Contrasting Wall Color to Accentuate Your Wall Lamp
If you choose a wall lamp with an extravagant facade and intricate details, it is only right to highlight them in your design. You can do so by choosing a contrasting palette for your wall. A luscious dark hue wall will beautifully feature light colors, gold, brass, and bronze wall lamps. It will add a distinctive character to your bedroom. 
If you pick an industrial task wall lamp, a light-colored wall will accentuate its sleek lines and striking features. It will make the perfect backdrop for your armchairs and accent chairs. As long as the colors are not monochromatic, you will be able to highlight your wall lamp in a visually enthralling way.
Pick an Adjustable Wall Lamp
Functional wall lamps are also in-style. Adding wall lamps to your design exceeds the decorative factor. Wall lamps are made to add a taste of convenience to your evening. Picking a stylish yet functional wall lamp is not only practical but also energy-efficient. 

An adjustable wall lamp is an ideal option if you love late-night reading. You can easily adjust the direction of the light according to your need. It will give your little reading corner nook decorated with a modern lounge chair a pristine, pragmatic touch. There are various industrial wall lamp designs that are made with adjustable and curved arms. They are not only purposeful but also trendy.

Wall Lamps will illuminate your space with a cozy, inviting ambiance. It will add intricacy to your bedroom design while layering your space with a heartwarming atmosphere. Bohemian Home Decor has a collection of eclectic wall lamps that can match diverse interior design concepts. 
Bohemian Home Decor has trendy, industrial, task lighting wall lamps, luxurious options, and boho-chic lighting that can match your taste and your home. It illuminates the space with exquisite silhouettes and purposeful luminescence. 
Bohemian Home Decor is your online boutique-like furniture store that provides ease and secure online transactions. We deliver prompt one-on-one customer service to ensure your satisfactory shopping experience. We deliver your package in pristine condition right at your doorstep.