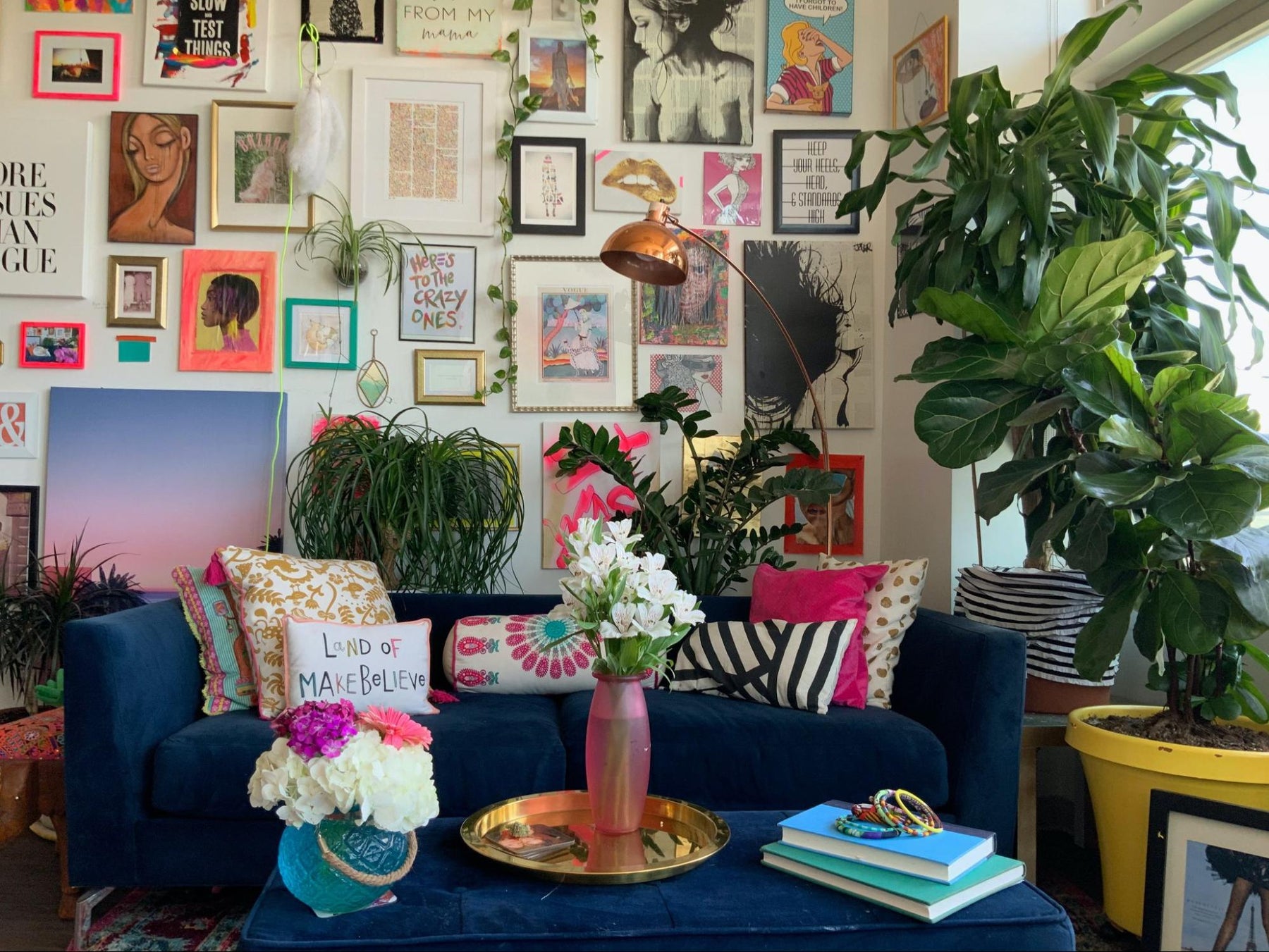 10 Furniture Ideas For A Bohemian-Inspired Home
Furniture Ideas For A Bohemian-Inspired Home
A bohemian-inspired home exudes an eclectic design concept beautifully balanced using cohesive colors and forms. A bohemian abode can appear chaotic if the design elements exhibit far-fetched exteriors that do not complement. 
If you want to live in a whimsical bohemian milieu, your furniture choices are crucial. Picking the right and cohesive furniture can create an interior that appears together and harmonious. It all starts with choosing your color schemes. Then, your furniture needs to carry neutral surfaces so you can easily blend them with other furniture. 
A dreamy bohemian abode exudes a relaxing and calming atmosphere that can help your well-being and peace of mind. So, if you are looking for furniture options to add to your bohemian lifestyle, Bohemian Home Decors has an array of eclectic furniture pieces that can help transform your space into an ethereal chamber. 
Boho-Chic Furniture Ideas for Your Dream-Like Home
The Grecian Elegance of Blue and White Ceramic Stool
The Blue and White Ceramic Stool is a decorative design element that will beautifully highlight your luscious potted plants. It can also serve as a side table for your vanilla-scented candles beside your large quilted cushion. The Blue and White Ceramic Stool is artfully embellished with hand-painted repetitive patterns and rendered in the calming palettes of the Grecian sea. It is more than just a piece of ceramic stool, rather, it is artistry at its finest.
Romantic Three-Legged Carved Pedestal Table
The Romatic Three-Legged Pedestal Table reflects the extravagant taste of the Victorian era. It is decorated with intricate ornamental wood carvings. Its pure white hue's clean and neutral appeal makes it an easy piece of furniture to fuse with other design elements. The Romantic Three-Legged Pedestal Table boasts a charming glow with a touch of traditional Victorian charisma. 
Natural Wooden Rustic Three Tier Three Size Shelves Display
The Three-Tier Natural Wooden Rustic Display Shelves have been a trend since pastoral design came into the picture. Apart from its unequivocal function of beautifully presenting your favorite home decor, its natural exterior bears a definite boho-chic essence. It can artfully highlight your favorite books, small potted plants, and figurines in an organized and tasteful manner. The Three-Tier Natural Wooden Rustic Display Shelves are a practical way of adding storage to your space. 
Large Storage Toy Box
The Large Storage Toy Box is a stylish way of clearing the clutter of your little ones. Its simple design exudes a sophisticated appeal. The dark palette of the wooden veneer's surface makes it an easy piece to blend with your other bohemian furniture. Apart from giving you more room to store any clutter, it makes your everyday chore of cleaning up easy and convenient. The Large Storage Toy Box is a pragmatic storage idea for your humble home. 

The Boho-Chic Solange Indoor/Outdoor Chair
The Solange Chair is a versatile piece of furniture that will make an amazing statement piece in your living room or outdoor lounging area. The magnetizing pattern it displays is visually striking. Its neutral palettes and soft edges make it a piece of graceful and iconic furniture that can add a taste of artistry to your boho-chic interiors.
Loyale Lounge Chair - Twilight
The Loyale Lounge Chair's twilight hue exudes a magical and mysterious charm. Its triangular figure will add diversity to the overall appeal of your bohemian-inspired milieu. It is an exquisite piece of furniture that can blend well with wooden finishes and natural design elements in your home. The Loyale Lounge Chair is nothing short of breathtaking when it comes to the excellent comfort and quality it bears. 
Jaylon Coffee Table
The Jaylon Coffee table is pragmatic furniture with a bohemian appeal but with modern functions. It is not only a coffee table, rather, it is also a cabinet where you can easily store items in your living room that aren't in use. Its luscious wooden surface boasts intricate wood grain details and luxurious textures. The Jaylon Coffee table is an opulent boho-chic piece of furniture that adds more purpose to your whimsical boho abode. 
Jöns Coffee Table
The Jons Coffee Table has a sleek and chic facade. Its structural essence makes it a flexible piece of furniture that will bring a taste of natural elegance to your space. Its polished surface shows a classic luxurious approach, while the sleek tapered legs are a modern rendition of traditional furniture leg designs. 
Saturn Ottoman/Pouf 
Your bohemian-inspired home will never be complete without a pouf. A pouf is a common boho item in a boho-chic abode that defines a laidback mindset and lifestyle. The Saturn Pouf has a simple pattern and neutral palette. It will beautifully add a touch of boho-chic charm into your space while you enjoy a laidback lounging experience. 
Gioia Ottoman
Gioia Ottoman is an elegant Victorian-inspired ottoman that will bring an extravagant Victorian charm to your eclectic home interiors. It is rendered in a modest beige hue, making it an easy furniture to blend with the maximal essence of bohemian design. The Gioia Ottoman has tufted details that can add a sense of Victorian iconic taste.
A bohemian house boasts a free-spirited and laidback lifestyle. It is a house filled with stories and happy faces. Not to mention the rich and luscious greens and beaming colors of floral decors. A bohemian-inspired house has to be cohesive and harmonious to make it a livable milieu. 
Bohemian Home Decor has a boho-chic furniture collection with exquisite design, absolute function, and quality. We are an online furniture store that provides a boutique-like experience to our customers. 
Bohemian Home Decor is a furniture boutique that caters to every interior styling, furniture, and decor for all seasons. Our US-based warehouse guarantees the pristine condition of the package as we hand deliver them to your beautiful home.