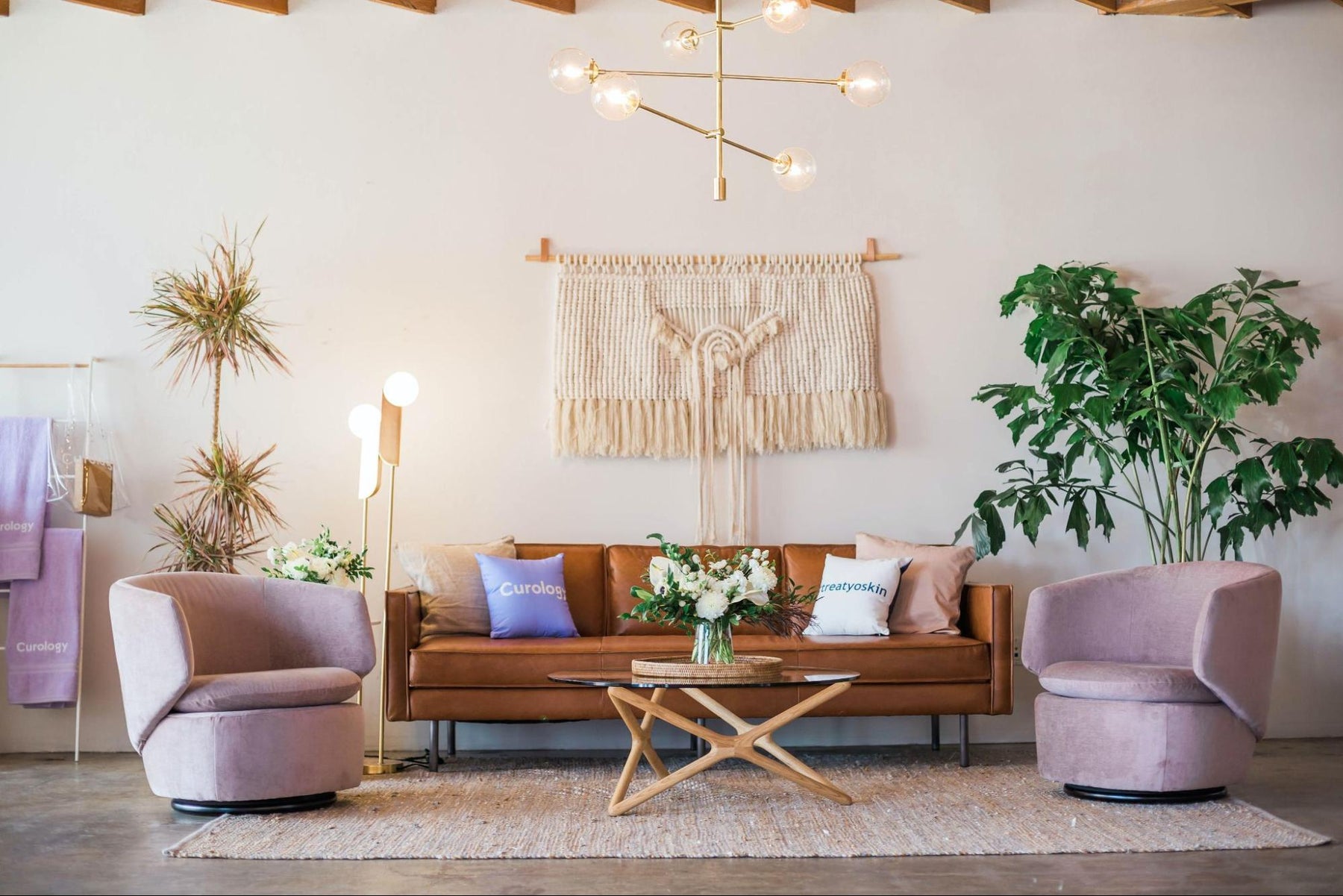 10 Bohemian Home Decor Ideas For Your Perfect Home Decor Interior
Boho-style interiors bring endless design possibilities. Colors, patterns, textures, and plants are a few of the things that define bohemian interiors. Bohemian design exhibits a laidback atmosphere with a dash of artfully curated home decor. An eclectic style enveloped with balance, harmony, and atmospheric calm. 
As was mentioned, there are endless ways to achieve a boho-chic look. The aesthetics will depend on your preference, and that's what makes your design unique. Creating a bohemian space requires bold moves in terms of colors and patterns. So, if you are looking for the simplest ways to splash your space with a bohemian essence, here are some of our tips:
How To Design a Bohemian Interior?
The Bohemian Palettes
Colors are what drive the overall appeal of a space. Thus, when creating a boho home, you must tastefully choose and combine bold and brash colors. You can mix, match, and accent colors and enjoy the freedom of doing so. That's what the bohemian lifestyle is all about anyway; freedom. 
When choosing your color, you will need to have one major color. Your major color will be the main palette. So, it is ideal to pick a color that can easily be combined with other colors. The most popular colors in boho decors are purple, green, blue, orange, and red. These colors are vibrant, visually striking, and stimulating.
Simple Bohemian Design Approaches
Go crazy with mixing and matching patterns, textures, and colors. 

Integrate eclectic pieces into your decor. 

Create an inviting ambiance by using neutral-based hues whilst fusing some chic patterns and bold color accents.

Tips on Designing Bohemian Home

Textures are Compulsory
Textures make the room more attractive. It adds layers of various surfaces in your space without dominating. Woven baskets, diverse materials, artisan rugs, plants, wood, and art are a few of the decors that can contribute to the textured elements in boho interiors. Hence, it is essential to incorporate everything you like because, in the bohemian ways, more is more. 
Cling to a Light, and Airy Atmosphere
What makes bohemian interiors feel relaxing is the ample supplement of natural lighting and ventilation. Large windows, light and airy curtains, swaying plants, and neutral palettes make a calming and relaxing ambiance. By using natural lighting and ventilation, you get a more efficient flow of air and illumination. It is an efficient strategy and saves you money on electricity in the long run.
Low Laidback Seating
Beautifully-patterned rugs, textured throw pillows, colorful ottomans, and supple poufs are a few of the favorite things of the bohemian culture. Low seating gives you more space to relax every muscle in your body. You can stray away from stiffness and let go. So, if you are looking for some boho furniture ideas, opt for something more laid-back and cozy.
Plants Make You Feel Closer to Nature
In every bohemian home, plants are highlighted. Hanging pothos, traveler's palms, philodendrons, and succulents are popular plants invited indoors to delight the dwellers. Also, plants keep the air fresh and kill harmful odors. It has a lot of benefits on top of its natural beauty.  You can instantly achieve an outright boho-chic style by simply placing them in a wicker basket or repotting them in a terracotta pot.
Blending Patterns with Bold, Solid Hues
You can mix intricate patterns with your chosen dominant color to achieve a tasteful balance in your boho design. If you painted your walls with the luscious rich palette of emerald green, you could opt to match your dominant color or choose patterned elements with contrasting hues. On a different note, you will need that negative space for your eyes to rest. Too many patterns and captivating palettes can be exhausting visually. Thus, it is vital to find a balance between everything.
Incorporate Vintage Pieces, and Artisan Decor
Vintage furniture adds charm to your bohemian interiors. Second-hand furniture is cheaper and adds more authenticity and roots to your boho style. On the other hand, handmade pieces, boho rugs, and artisan decor show how you value the environment. Apart from its fitting aesthetics, you also show a bohemian lifestyle: love for nature.
Bohemian Home Decor Ideas for Living Room
Your living room is a common area where you and your family bond. Also, it is where you entertain guests. If you want to spread the boho style for first impressions, choose textiles, tapestries, and artwork for your decorations. A color rug matched with a sofa rendered in a bold palette will make a wow statement. Artworks also capture glances. Choose art that matches the existing hues of your furniture to create a cohesive facade.
Bohemian Home Decor Ideas for Kitchen Design
In the kitchen, it is necessary for every element to be functional. So, if you want to create a kitchen inspired by the bohemian style, you can opt for earthy tones and natural elements. Wicker pendant light over over island, natural wood stools, and patterned tiles can instantly boost your bohemian lifestyle. If you want to make sure every element is connected. You pick a neutral color for your walls while throwing in some bohemian elements in your backsplash, lighting, and food canisters.
Bohemian-Styled Outdoors 
An outdoor space gives you more room to relax and enjoy your laid-back afternoons. You can pick cushioned outdoor furniture to maximize comfort. Perhaps an outdoor fireplace to render a more cozy ambiance. Also, patterned
boho rugs
and outdoor round coffee tables give your feet a cozy platform to rest. Bean bags, plants, and scented candles will render you an ultimate boho-chic outdoor spot.
A bohemian home does exhibit not only style but also embraces the lifestyle it follows. If you want to create a home filled with a peaceful ambiance and serene atmosphere, wrap your space with boho-chic patterns, air-purifying plants, and enthralling artworks. 


Bohemian Home Decor is a furniture store that offers diverse bohemian furniture pieces and decor. Our collection flaunts exquisite pieces from designers from all over the world. Our furniture and home decor style exude sublime furniture design and absolute quality.